Tag
patchwork bag
Browsing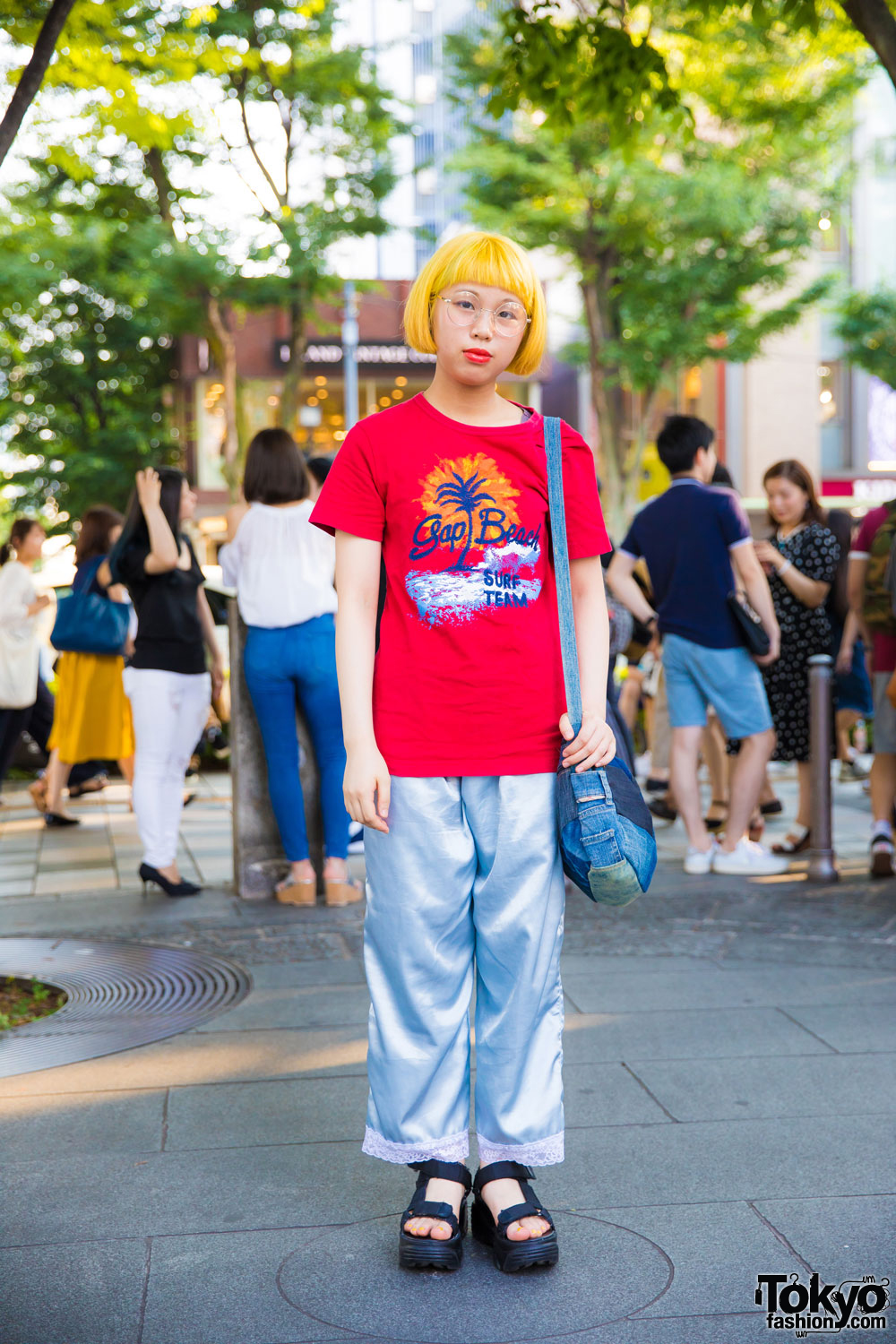 Yellow-haired Harajuku student in red t-shirt, silver pajama pants with lace hem, patchwork denim shoulder bag, and platform sandals.
Read the full article »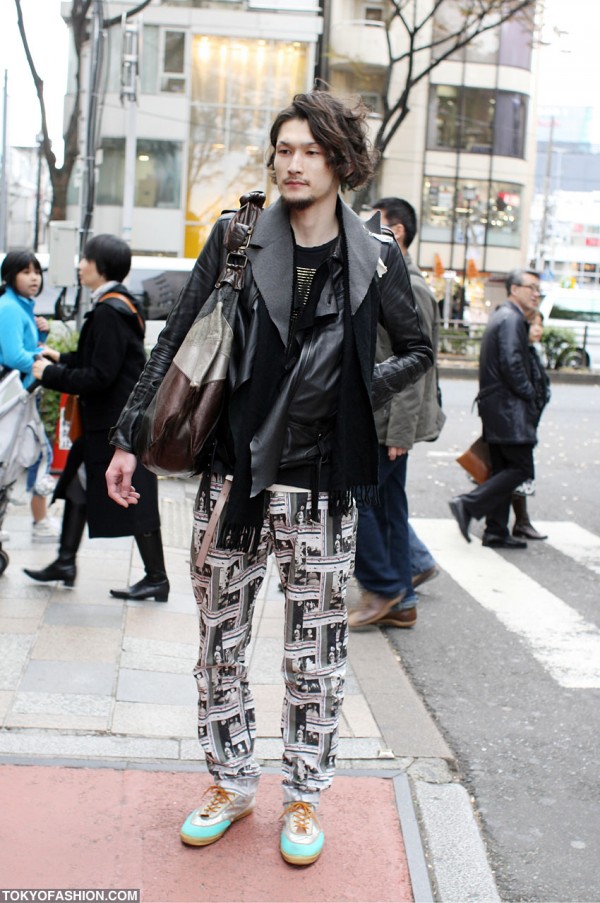 Stylish Japanese fashion shop staff guy wearing a leather jacket by .efiLevol and Cosmic Wonder sneakers in Harajuku.
Read the full article »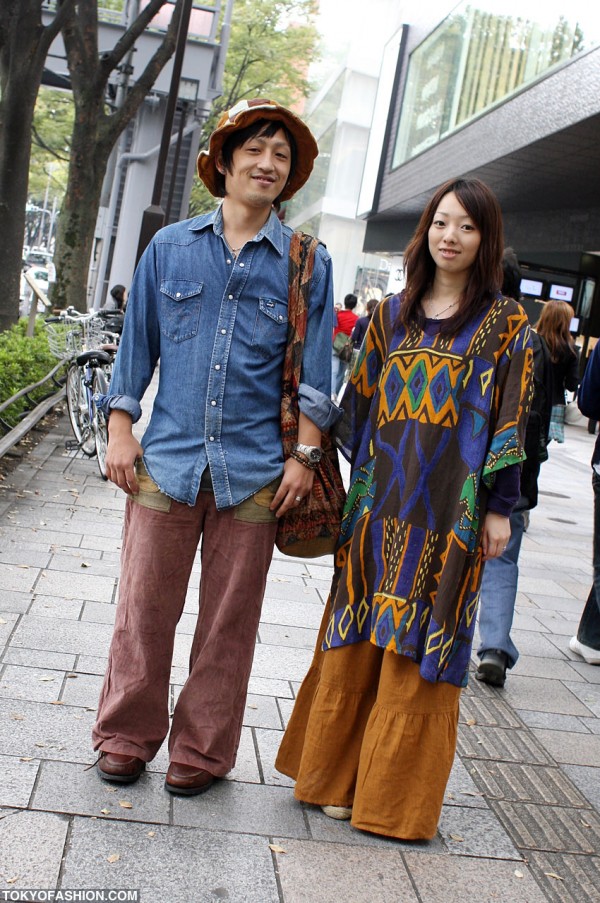 A Japanese girl in a long tunic top and a guy who likes Bob Marley – both wearing fashion with an island vibe – in Harajuku.
Read the full article »