Tag
pink earrings Japanese Street Fashion
Browsing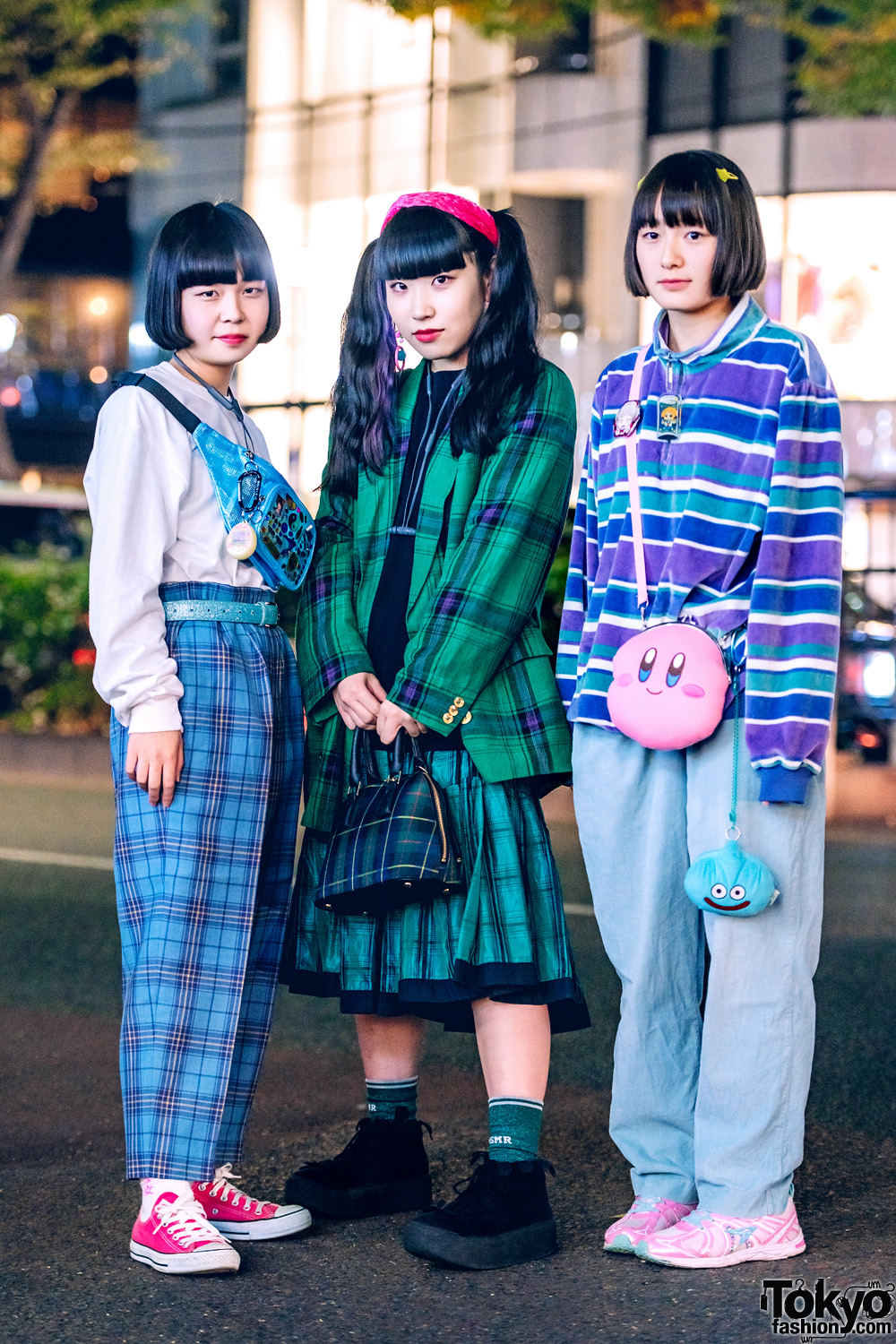 Japanese girls sporting plaid and striped streetwear styles while out on the Harajuku street one evening.
Read the full article »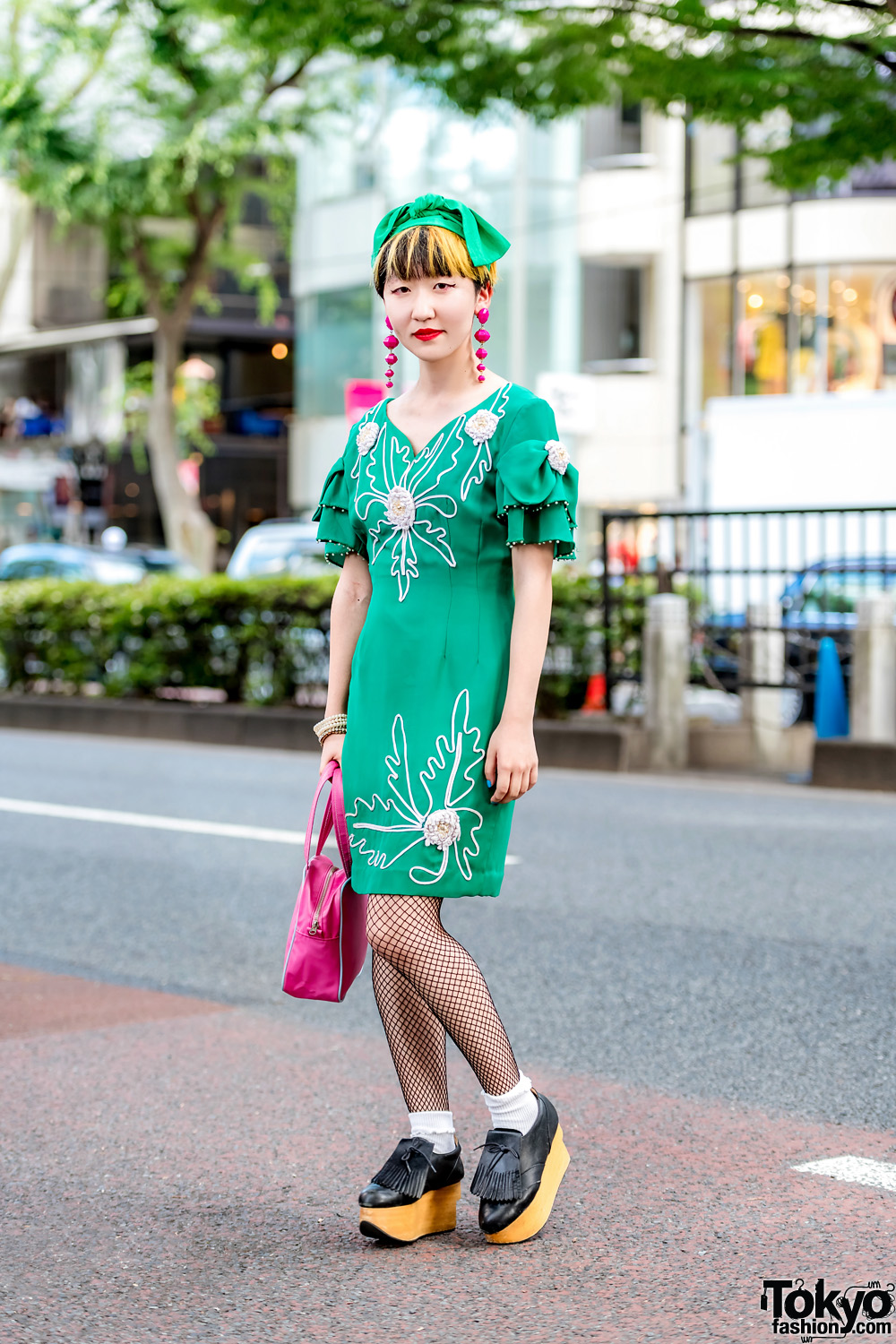 Harajuku girl wearing a green and pink-themed outfit and rocking horse shoes while on the street.
Read the full article »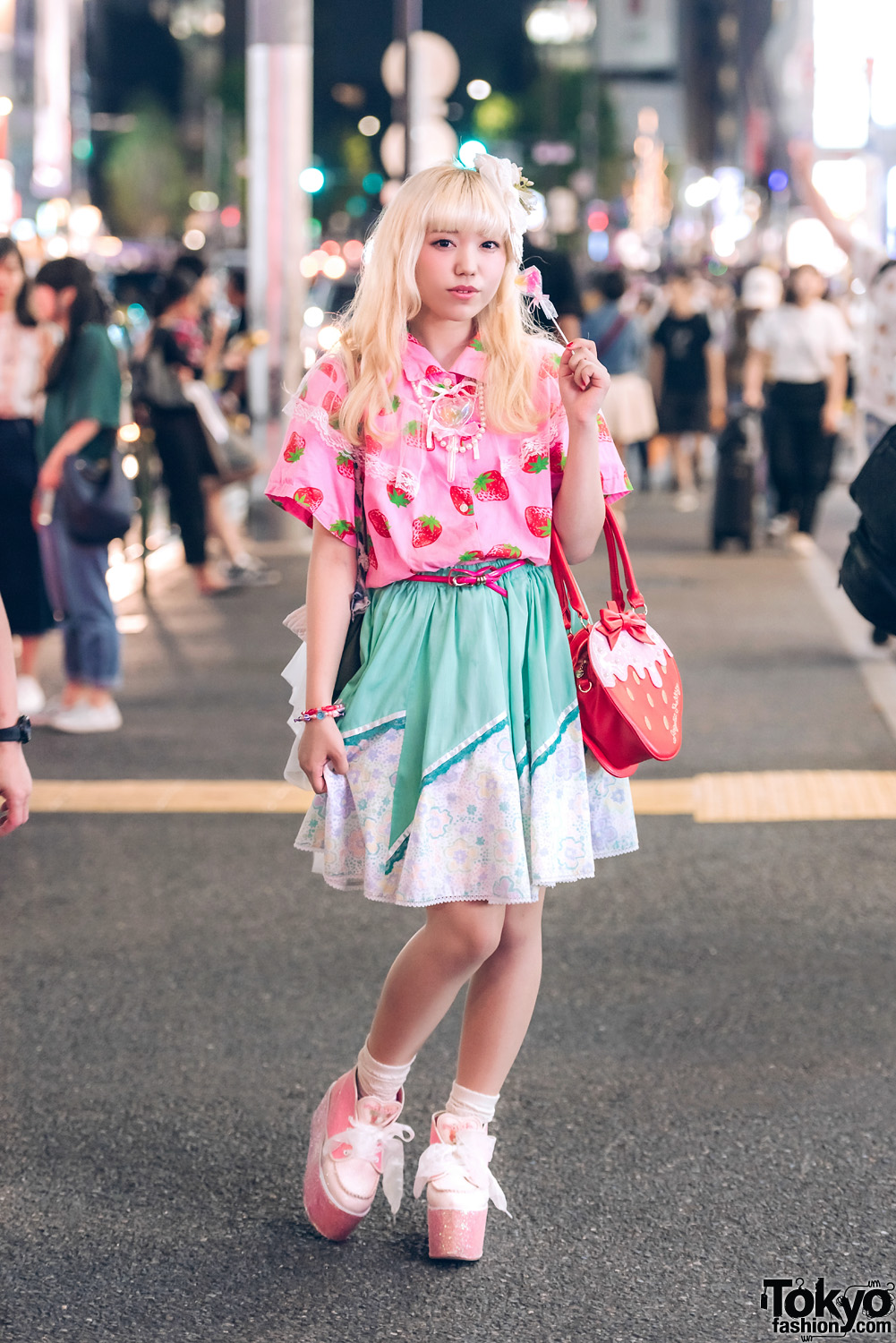 Blonde Harajuku girl in mixed prints fashion w/ strawberry print collar shirt, floral print skirt, platform glitter shoes, a round sling bag, and a strawberry handbag.
Read the full article »