Tag
rhinestone earrings Japanese Street Fashion
Browsing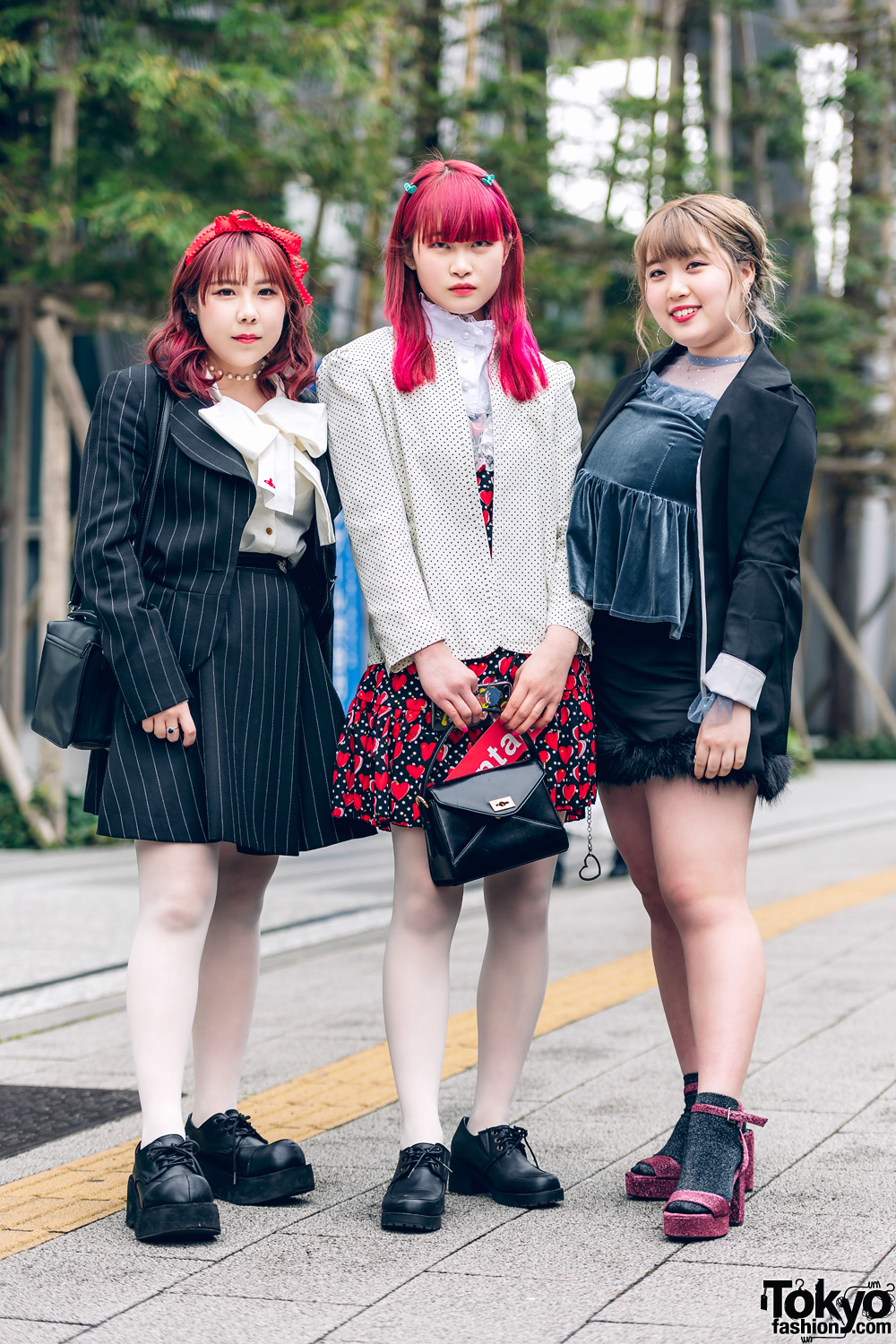 A trio of teen girls sporting eye-catching streetwear styles while out and about on the Shibuya street.
Read the full article »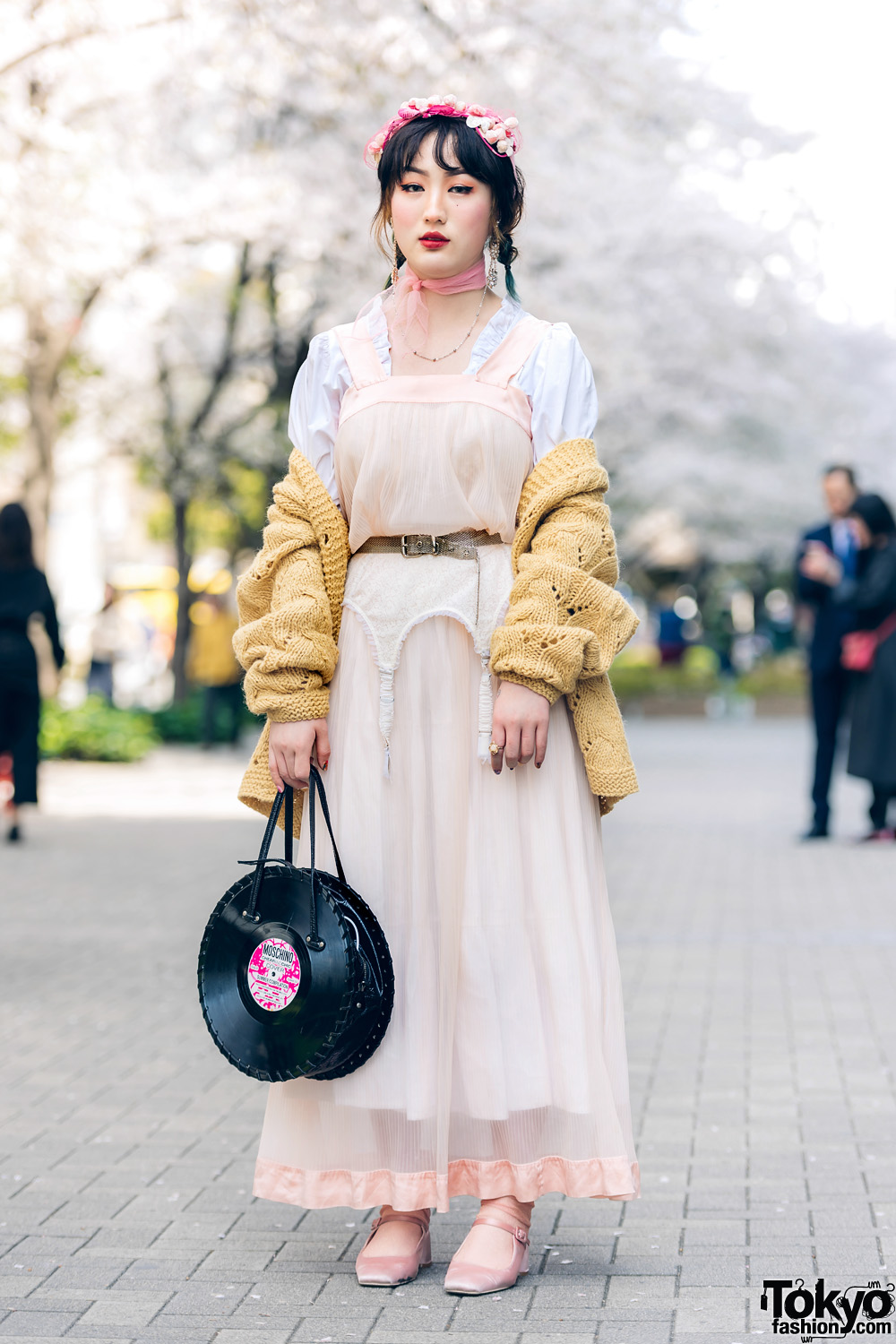 Shinjuku girl sporting a vintage street style with chiffon dress, knit cardigan, heeled shoes, floral headpiece and a vinyl record bag.
Read the full article »
Japanese student dressed in a long hooded puffer coat, cropped trousers, blue sneakers and a fringe handbag while in Harajuku.
Read the full article »