Posts Tagged 'scrunchies'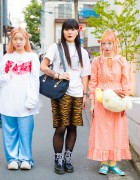 Harajuku girls in resale fashion with gingham dress, camisole over sweater, turtleneck top and Pompompurin plush accessories.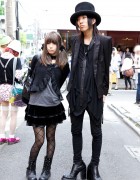 Goth guy in top hat and Shinya Yamaguhi high heel boots and girl in ruffled jacket and velvet skirt.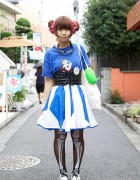 Cute girl in Tony the Tiger t-shirt, black leather corset and full skirt from Chicago.