Tag
socks over tights Japanese Street Fashion
Browsing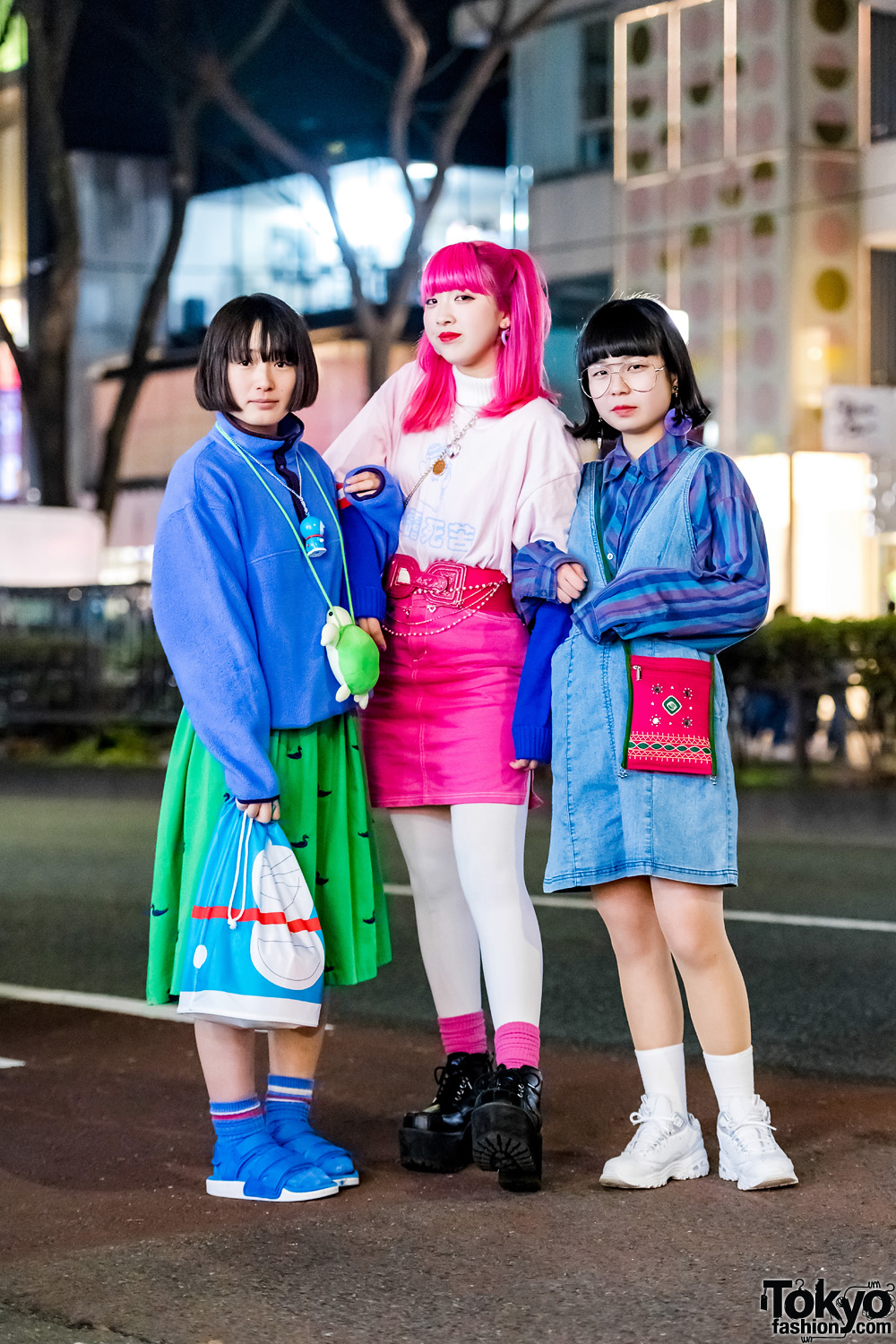 Japanese teen girls sporting colorful streetwear outfits while having fun on the street in Harajuku.
Read the full article »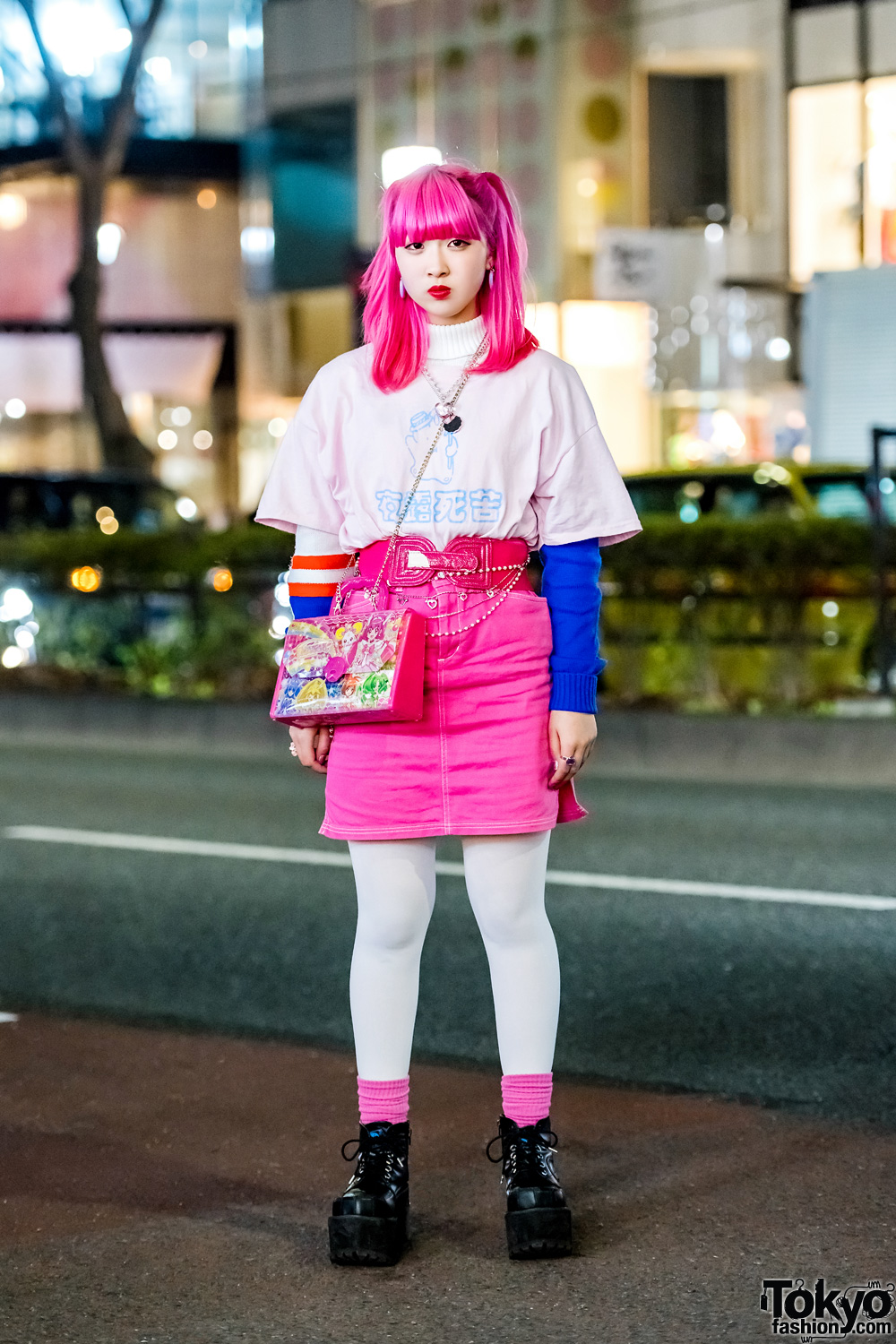 Twin-tailed Harajuku student showcasing a pink-themed street style while out on the street one early evening.
Read the full article »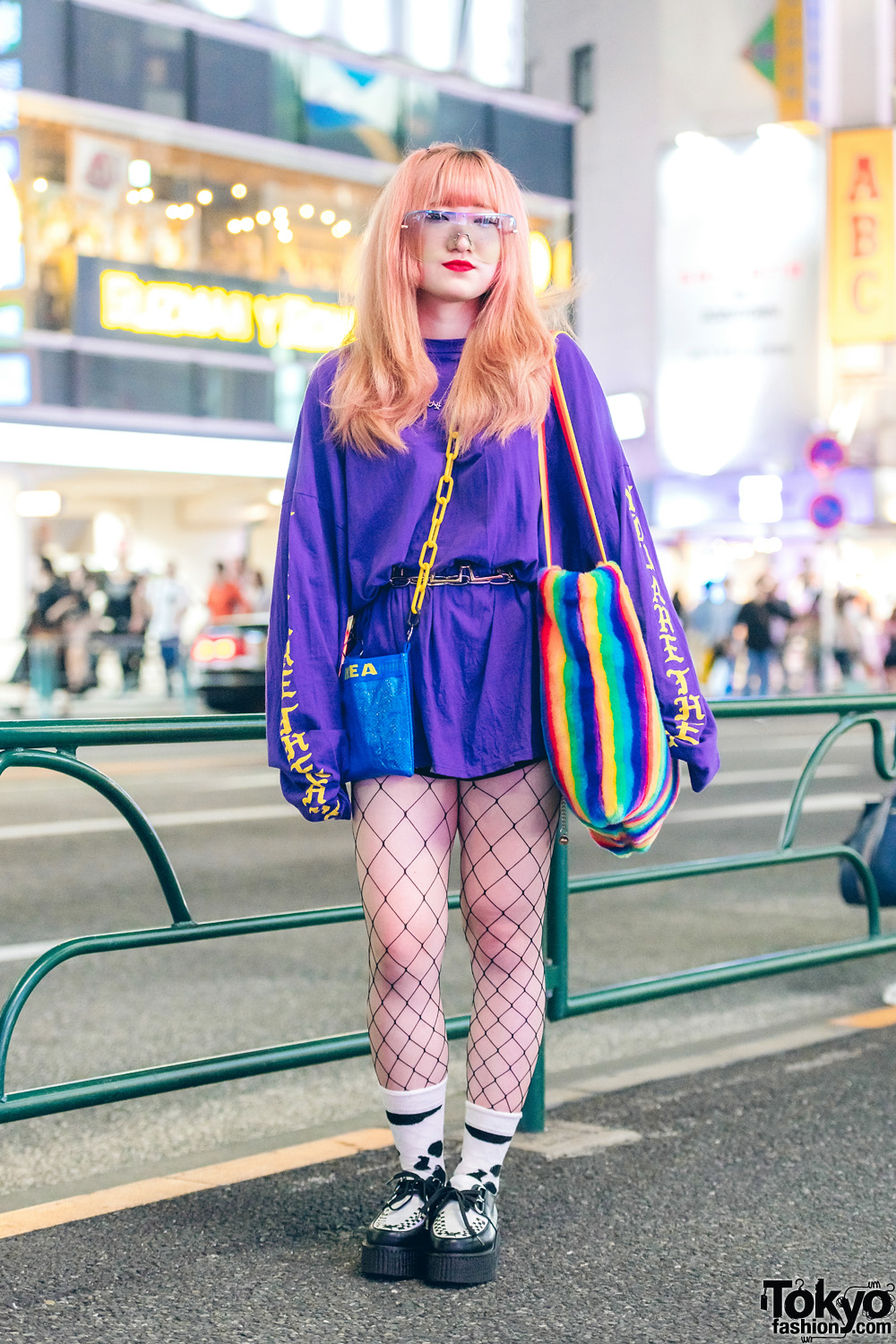 Harajuku fashion college student in colorful streetwear fashion featuring a purple sweatshirt, socks over fishnets, platform creepers, two bags, and accessories.
Read the full article »