Tag
suspender shorts Japanese Street Fashion
Browsing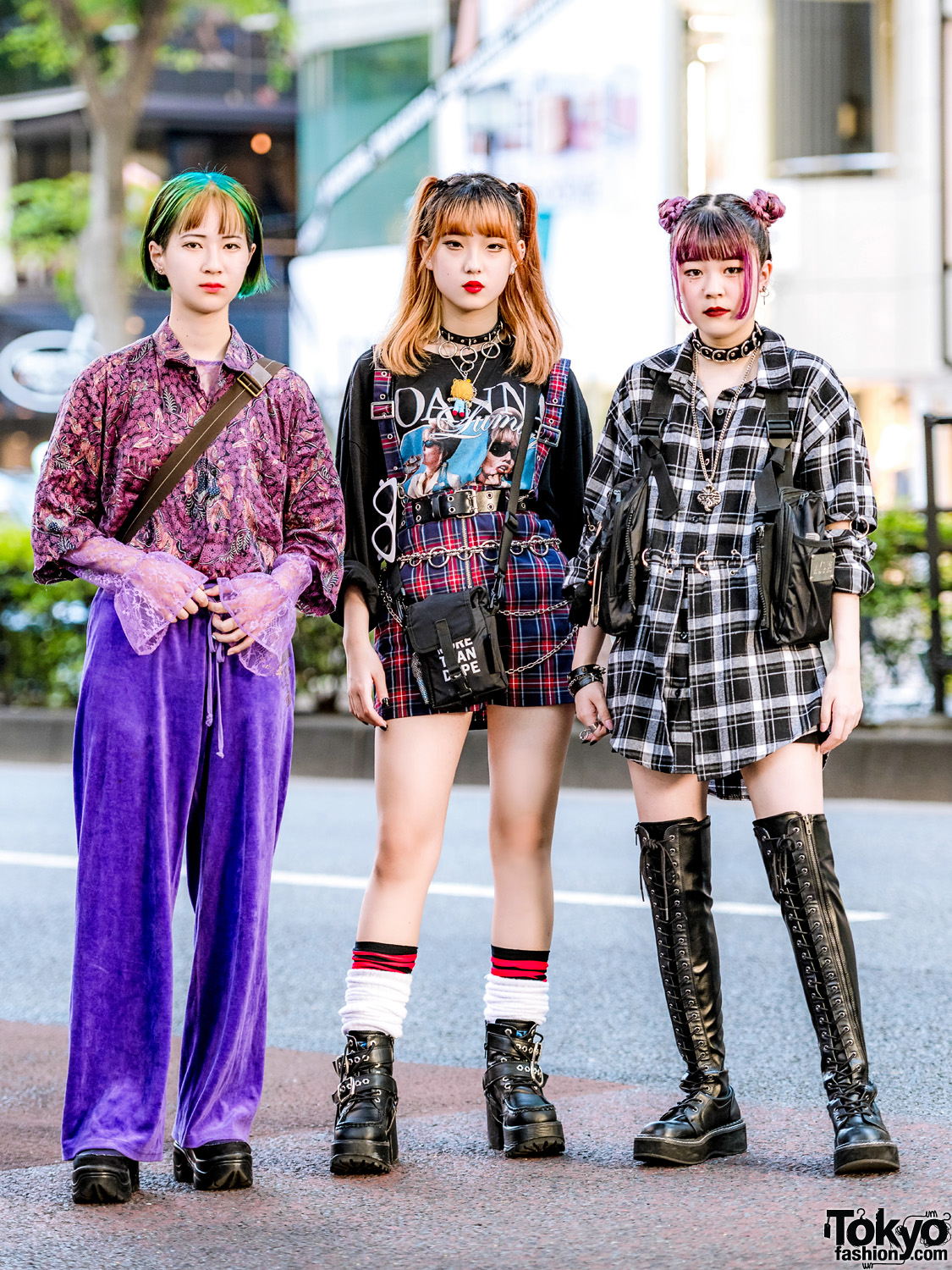 Japanese girl trio sporting vintage and edgy street styles while out and about on the street.
Read the full article »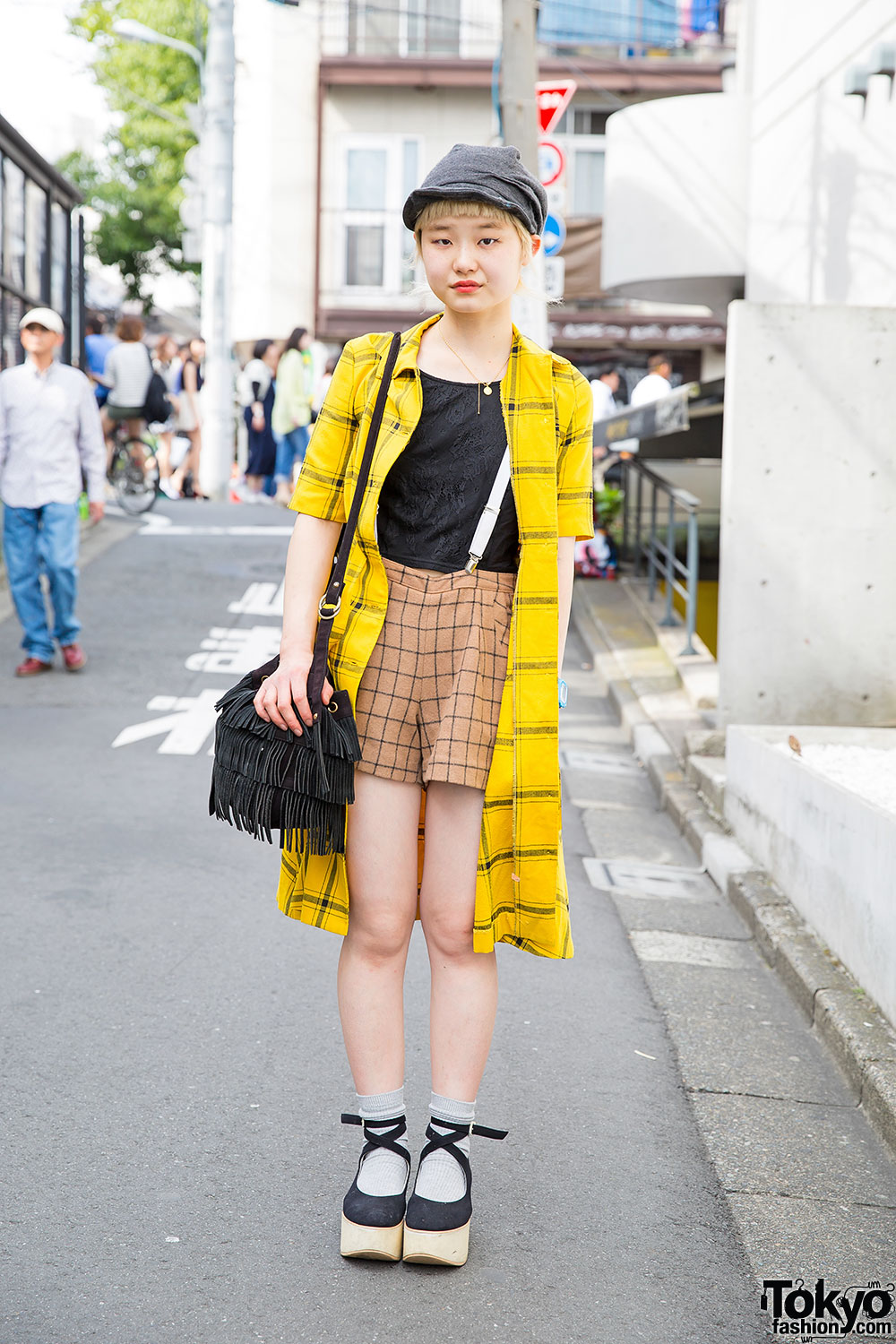 Harajuku girl with blonde, short hair and cap, wearing a long shirt over a t-shirt and shorts with a fringe bag and rocking horse shoes.
Read the full article »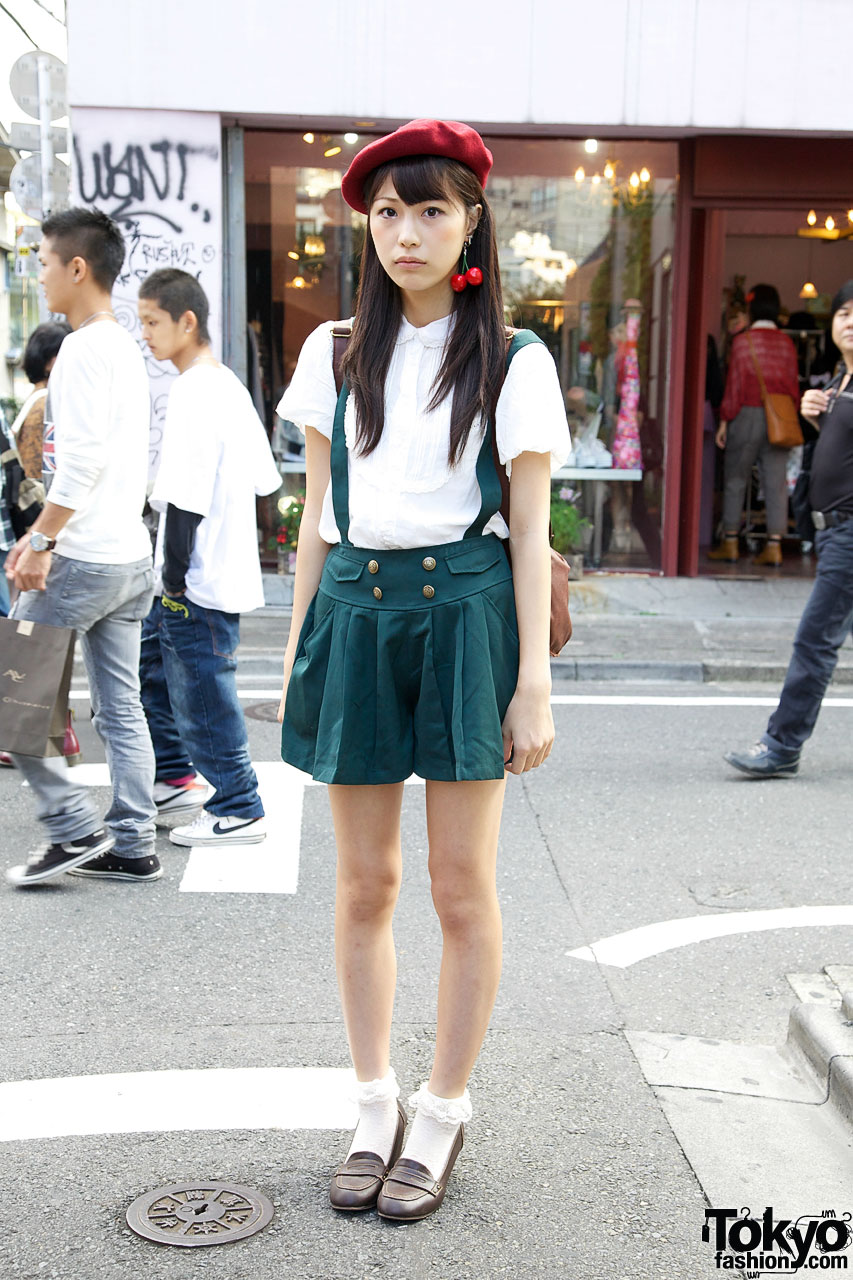 17-year-old Japanese girl wearing high waist green suspender shorts, a lace blouse, ruffles socks, and high heel loafers on the street in Harajuku.
Read the full article »