Tag
wrist cuffs Japanese Street Fashion
Browsing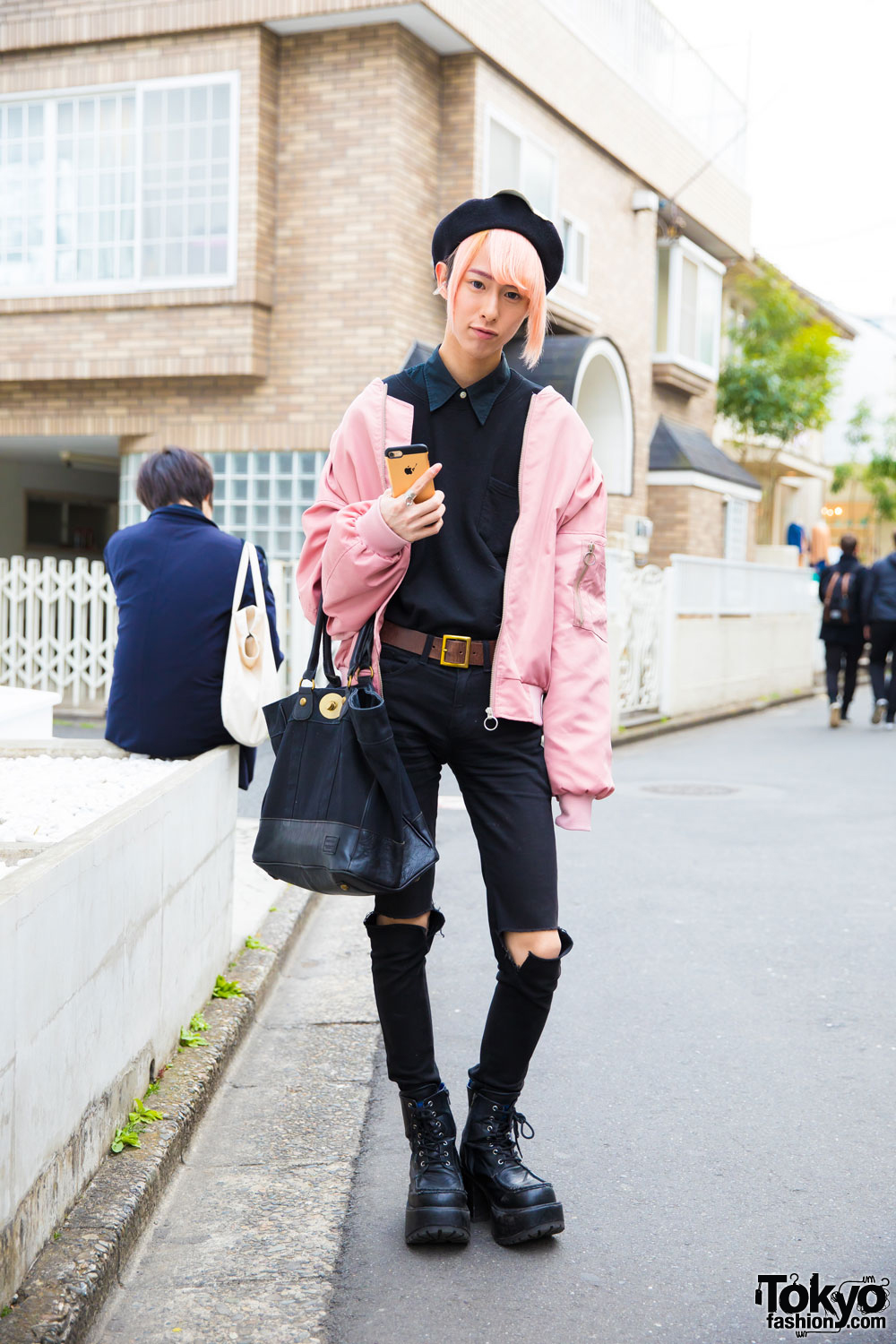 Harajuku guy in pink and black fashion with black shirt, pink jacket, skinny pants and platform boots.
Read the full article »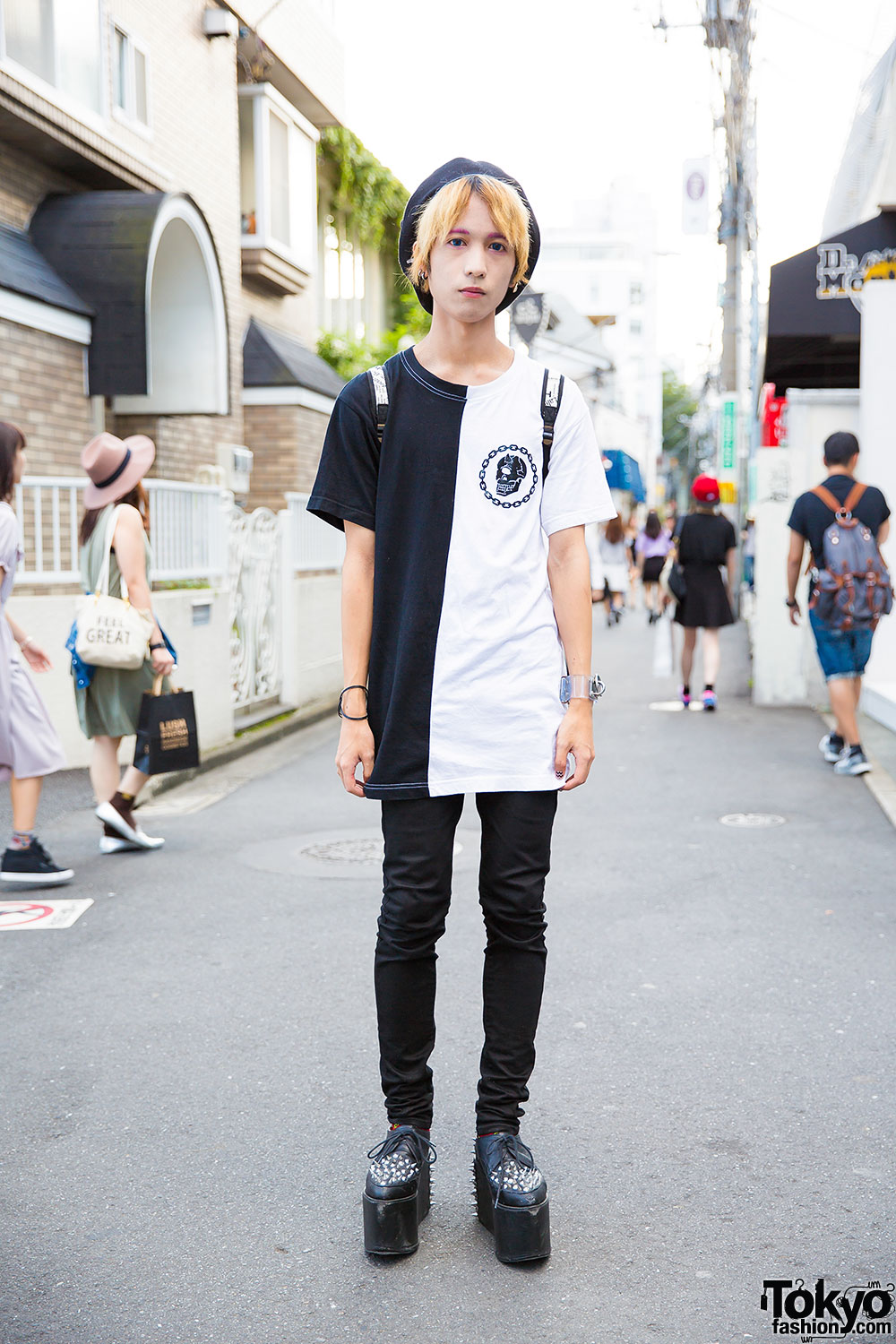 Harajuku guy with horned beret, dyed eyebrows & colored contacts, black and white t-shirt, skinny pants, spike platforms and newspaper print backpack.
Read the full article »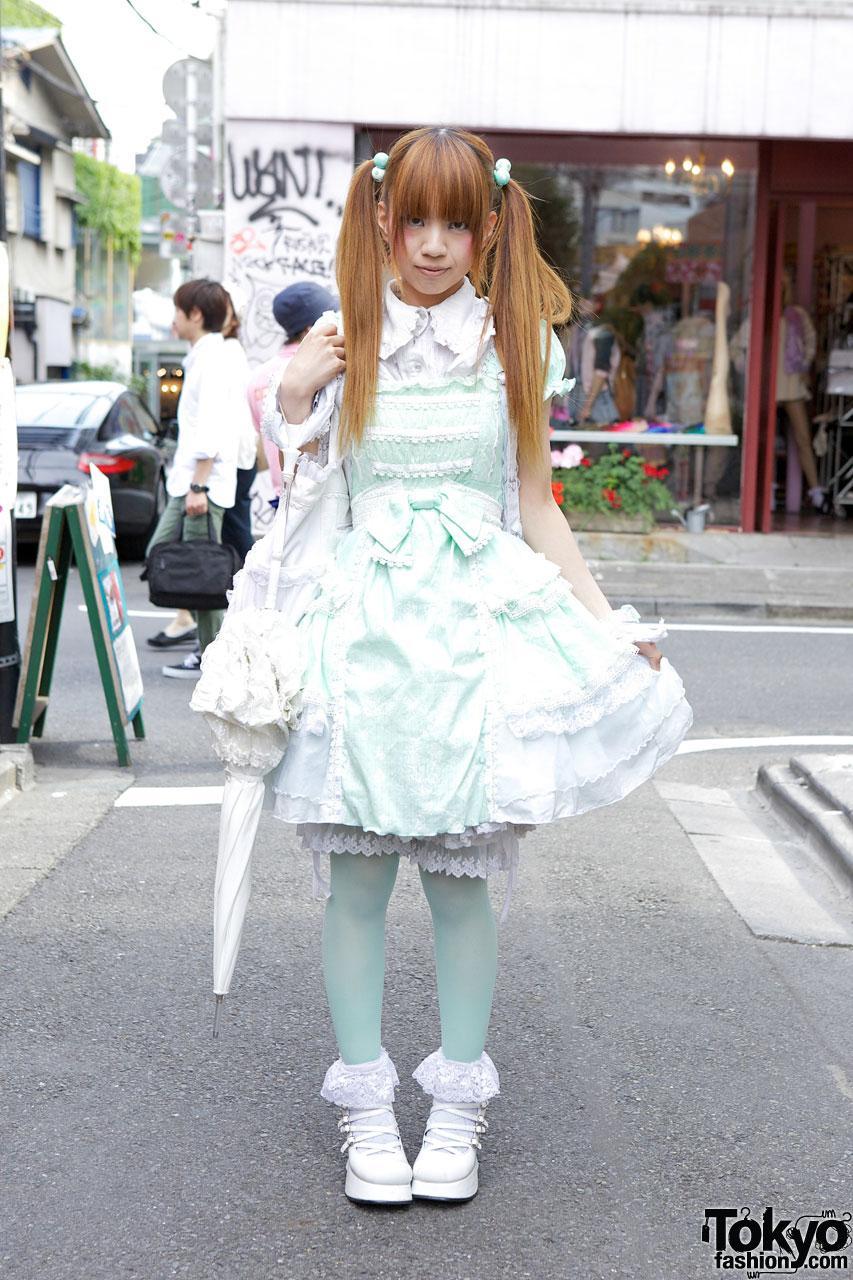 Japanese lolita wearing a mint-colored JSK from h.NAOTO Frill, a top from Peace Now and Yosuke shoes on the street in Harajuku.
Read the full article »