Undercover Patched Pants, Motorhead Badge & Shredded Shorts
We've met this stylish guy in Harajuku previously and you can see that he always adds a unique custom touch to his apparel. This time he's wearing an Undercover cotton jacket that's profusely embellished with studs, a badge for the heavy metal band Motorhead and a load of buttons (notice the eyeball buttons on the cuffs in the close-up photo below). His white pants, which are covered with white patches, are worn under a pair of seriously shredded shorts, are also from Undercover.
Rick Owens is the maker of his black-and-white high top sneakers. His accessories from Undercover and other shops include trendy blue-framed sunglasses and several silver rings. His blue plush backpack is from Raf Simons. When we asked him about his favorite music genre, the answer was metal.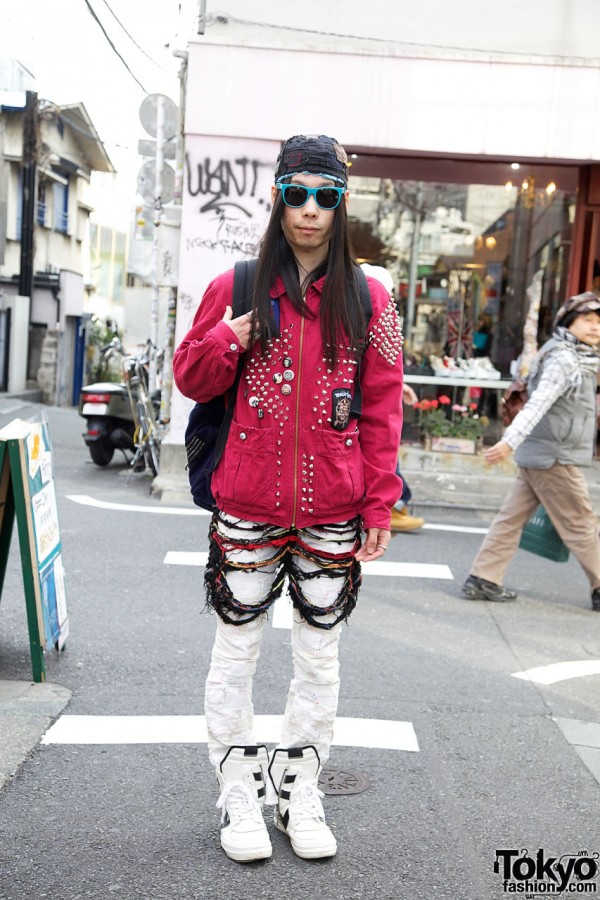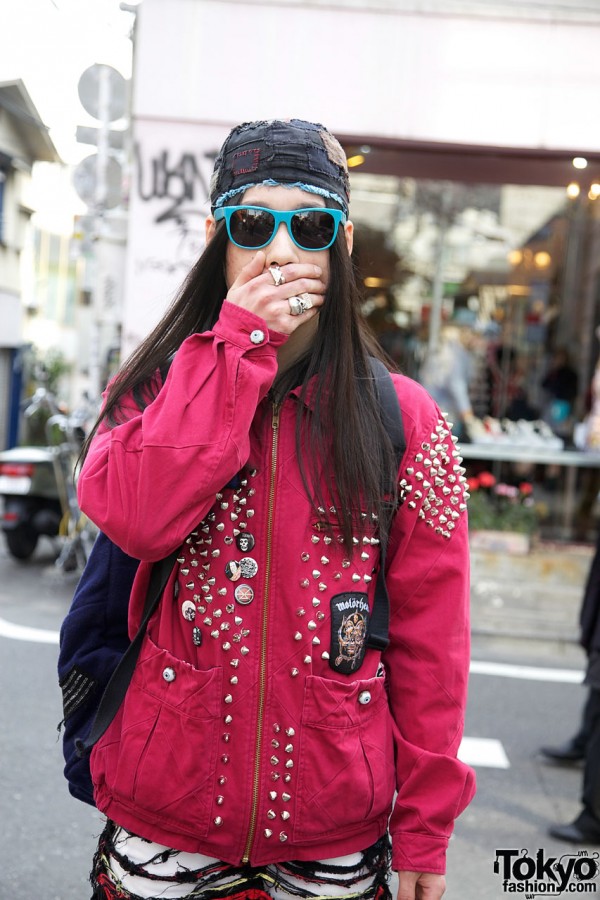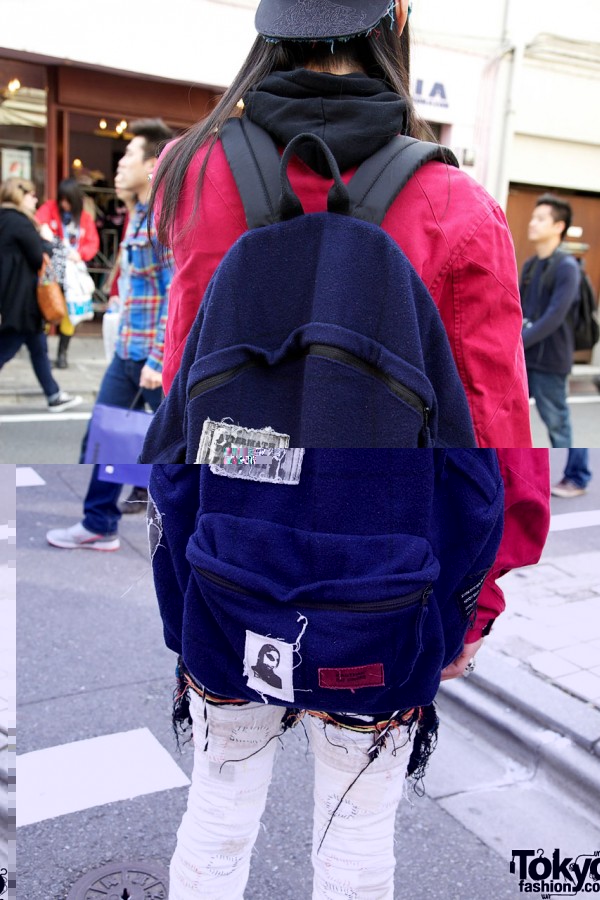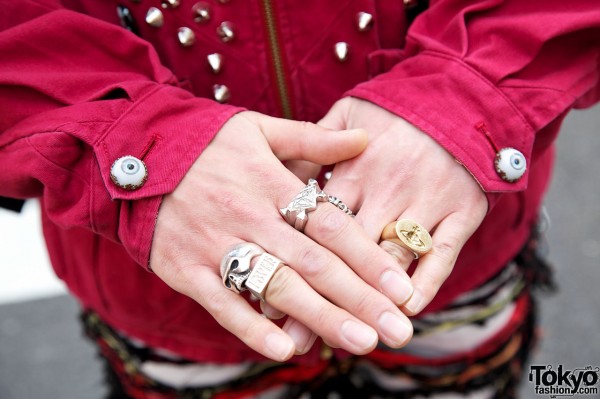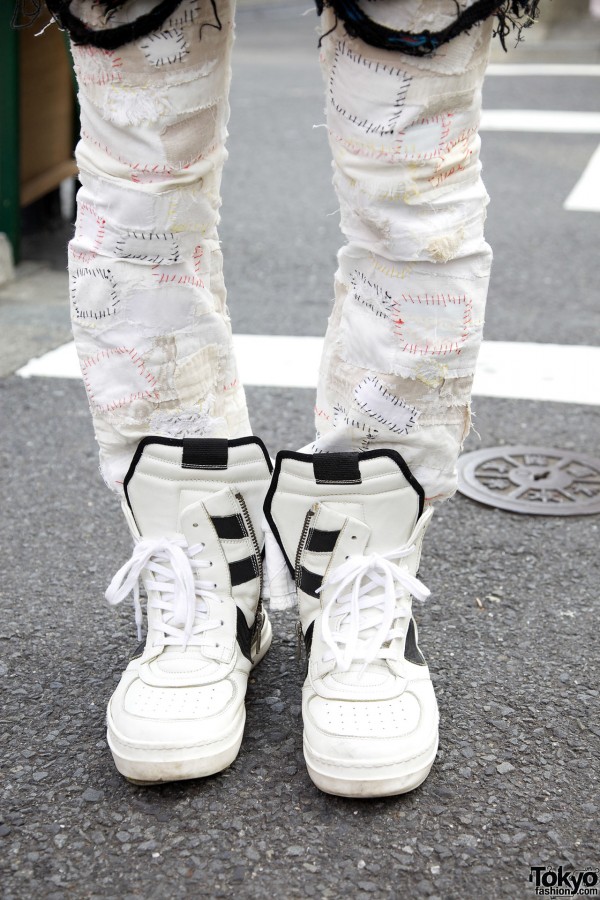 Click on any photo to enlarge it.