This Japanese couple is an example of very eclectic style. On the left is Mitake, who said her job is "Tamiflu Girl." We've pictured Mitake here in the past. This time she's wearing a white top from World Wide Love and a blue dress with a cloud pattern print from Spank Me.
Mitake said her white sandals are nurse's shoes. She's wearing them with fuchsia tights and orange fishnet stockings. Her accessories include a fuchsia feather hat. She's carrying a shopping bag from Nincompoop Capacity (a shop in the Kita-Kore Building in Koenji). She also has a green net bag covered with yellow chiffon roses.
Mitake's favorite brand is 6%DokiDoki. You can visit her Japanese-language website here.
The guy with Mitake is a high school student named Jan. He's wearing a traditional Japanese kimono and woven obi sash. He's carrying a leather bag that he borrowed from his mother and has decorated with a large black tassel. He borrowed his traditional geta wooden sandals from his grandmother.
When he's dressed in contemporary style, Jan's favorite brand is Uni-qlo.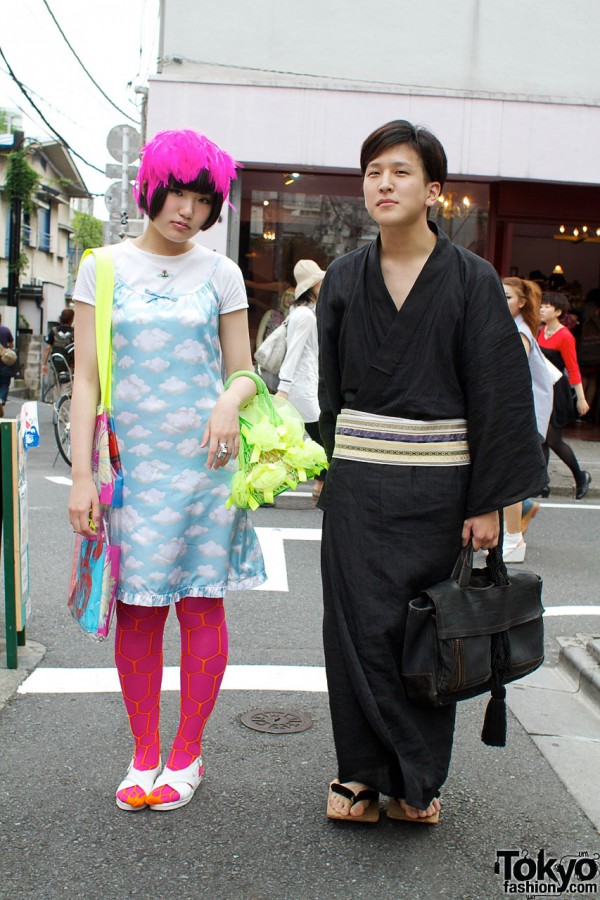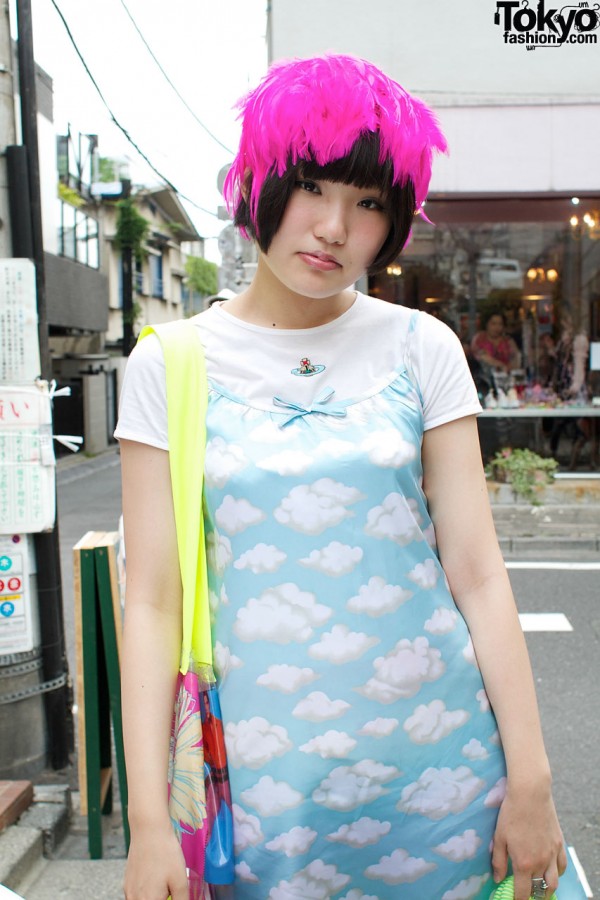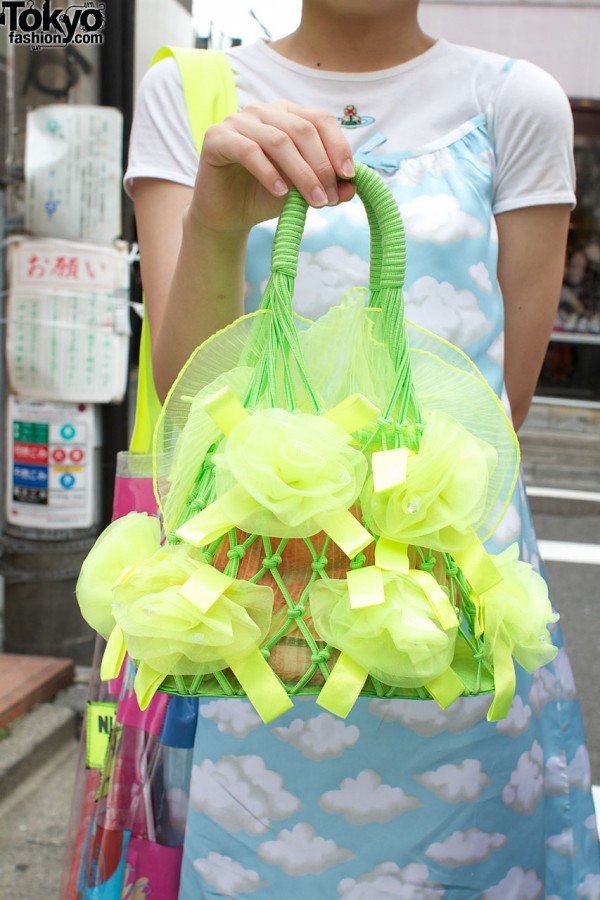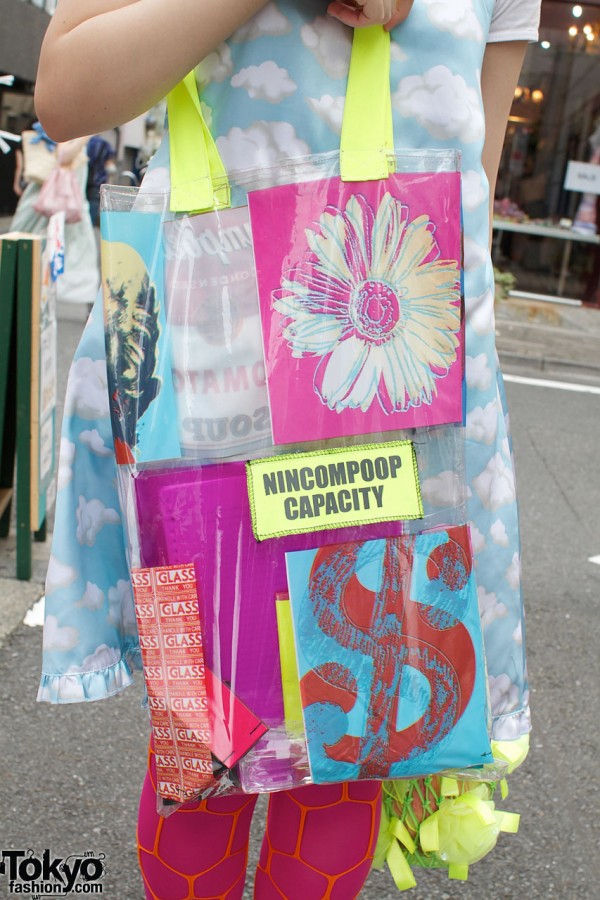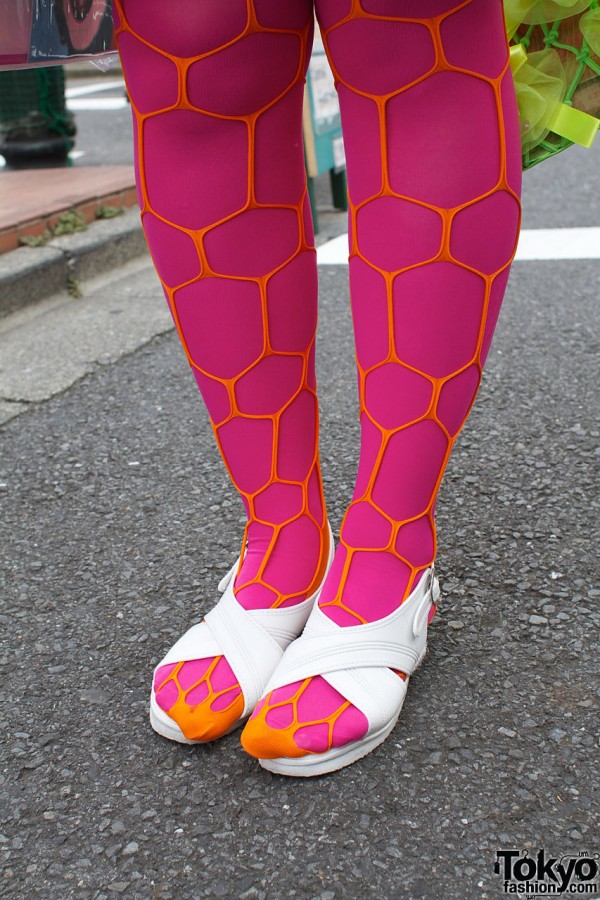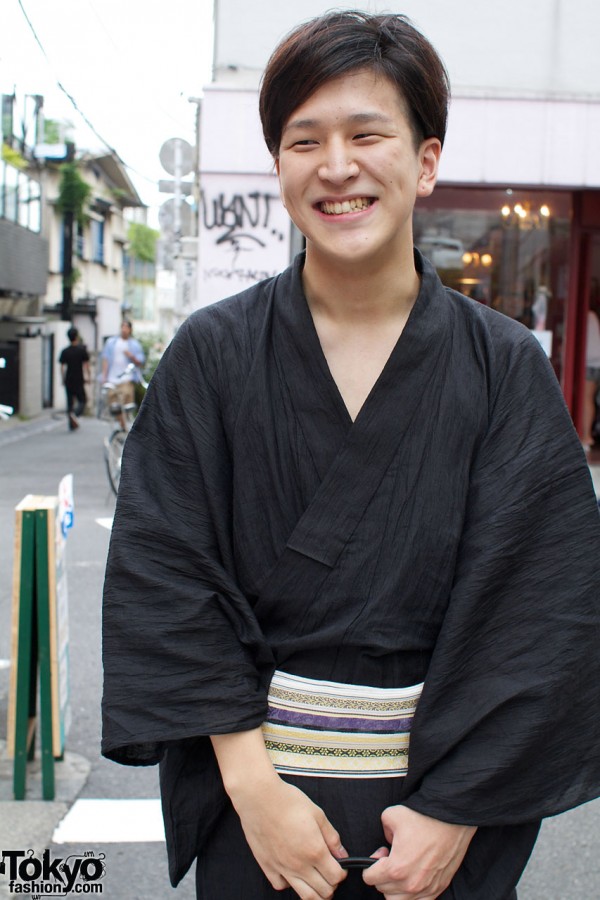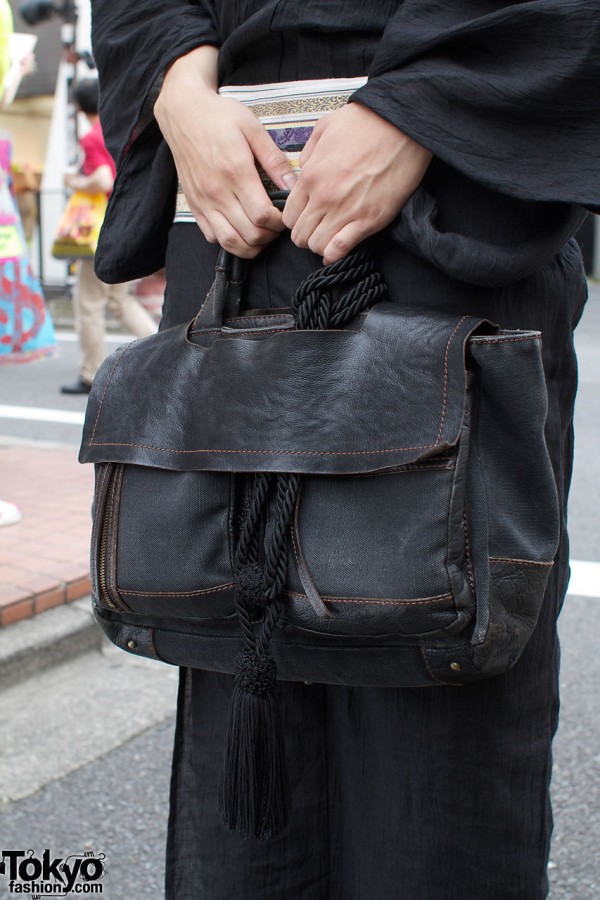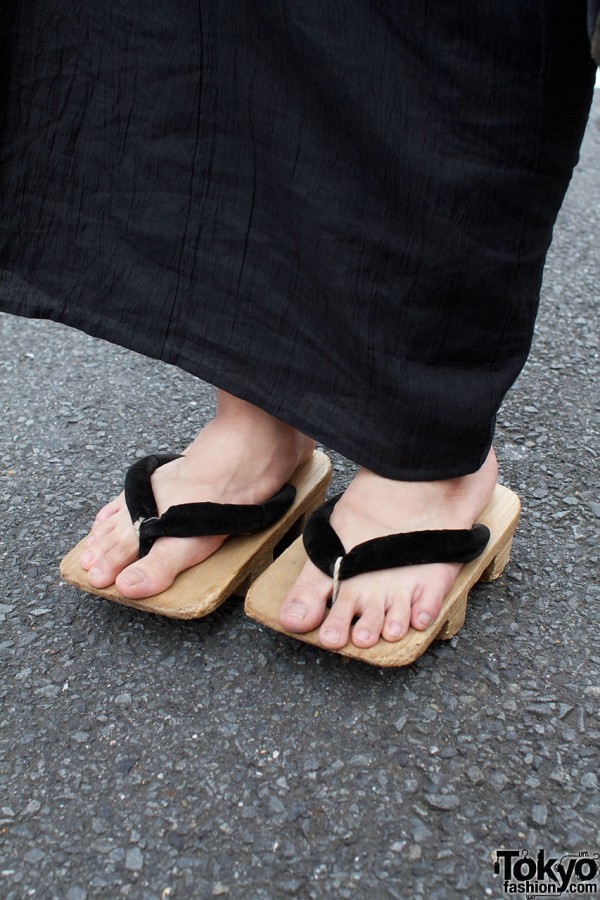 Click on any photo to enlarge it.