Bunka Fashion Student w/ Upside-Down Shirt & Unique Footwear
This fashion devotee with white and green hair is Ryo, a 19-year-old Bunka Fashion College student. He's wearing an upside-down shirt that he bought used at Candy and a black dress from one of the Koenjii vintage stores in the Kitakore Building. His unique footwear is also from the Kitakore Building.
Ryo's accessories include several studs in his ears, some eye-catching rings and an ankle bracelet made from safety pins. He's carrying a Prada backpack.
Ryo told his that his favorite places to shop for resale fashion are Dog and the Kitakore Building. His favorite music is by 9mm Parabellum Bullet.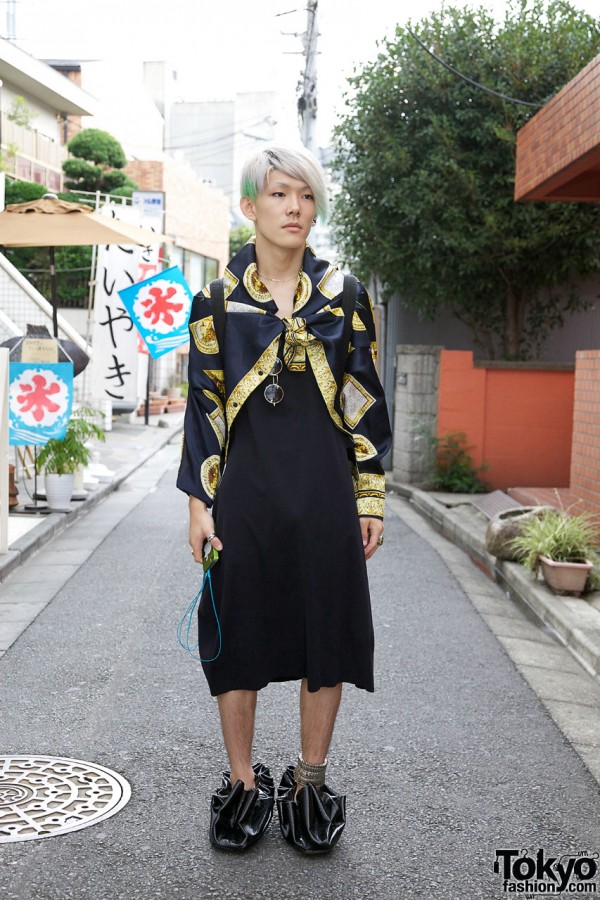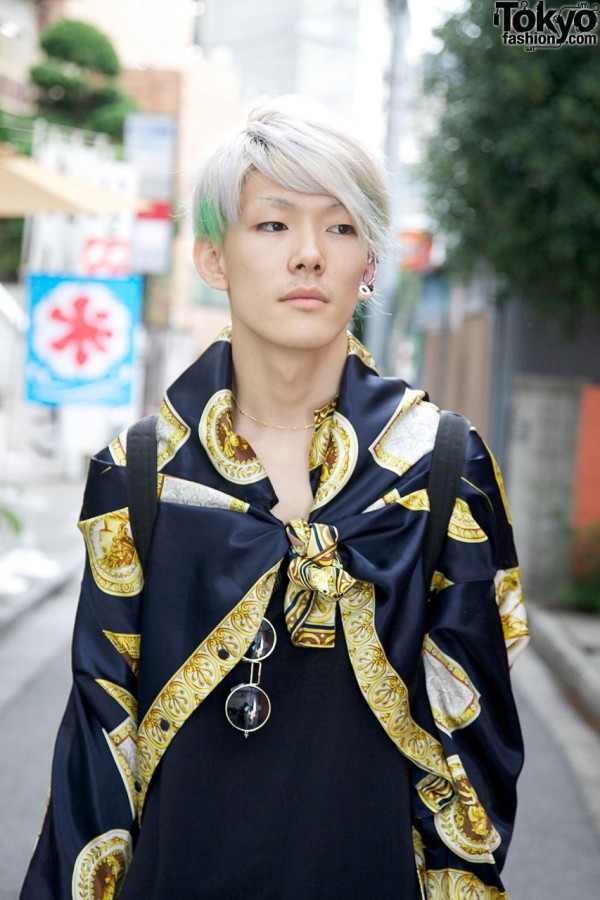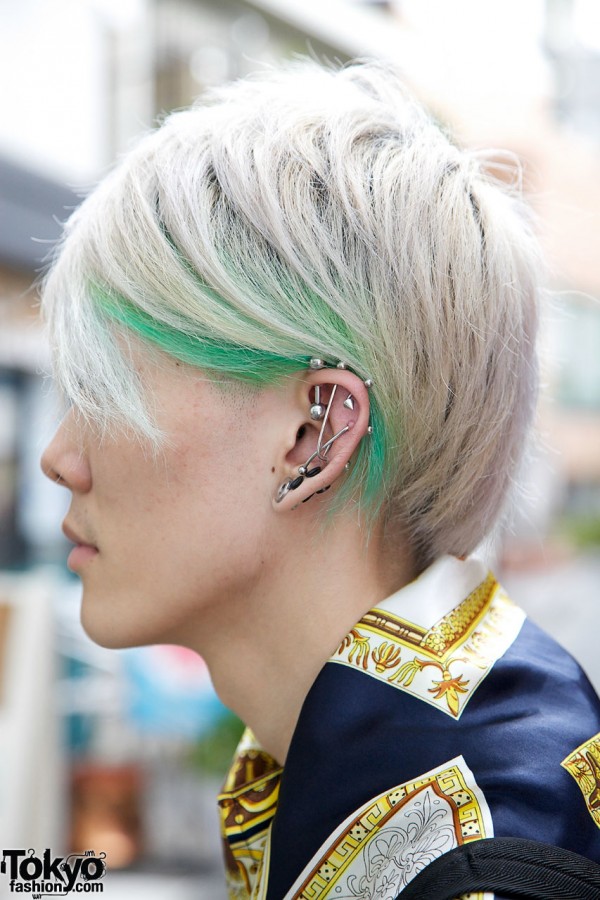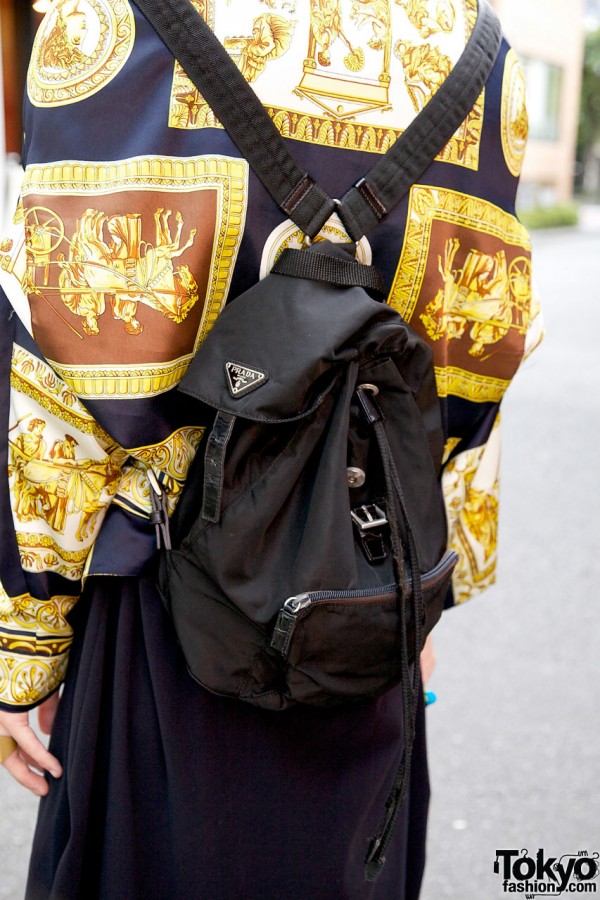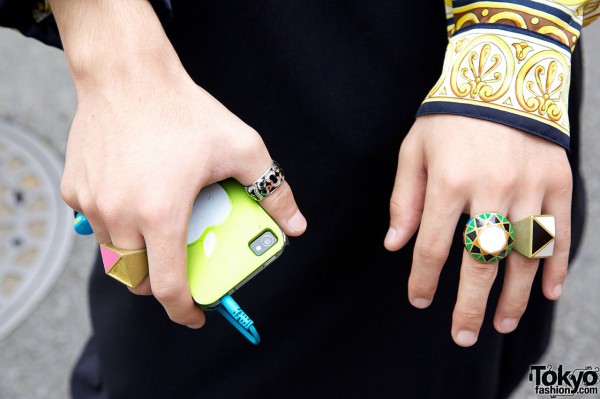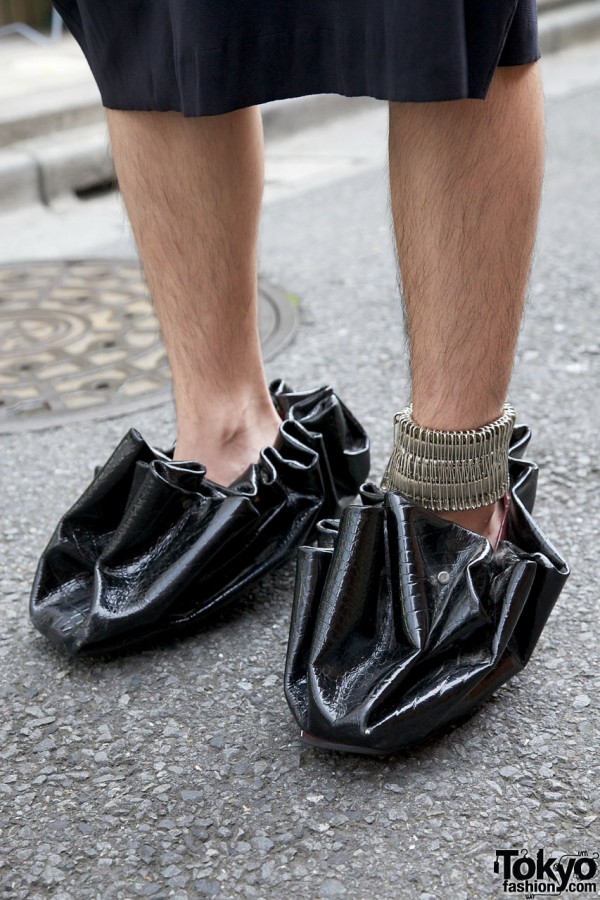 Click on any photo to enlarge it.