Diet Butcher Slim Skin vs. Timblerland & 44°
We met this stylish couple in Harajuku. The cool guy on the left with Ray-Ban sunglasses is Shogo, a 20-year-old beauty college student. He's wearing a black hoodie and a Jeremy Scott scarf. Shogo told us his favorite designer is Jeremy Scott.
Shogo's black leather pants are from Yaponskii. His black and white hightop shoes from Diet Butcher Slim Skin feature silver studs. He's also wearing an Adidas watch and a silver Chanel logo earring.
The cute blonde girl on the right is also 20 years old and a beauty college student. Her name is Chiaki. She's wearing a short black leather jacket over a black hoodie. Her outfit also includes a black and white print top, a ruffled black skirt and black tights.
Chiaki's knee-high black lace-up boots are from Timberland. Her black backpack is from 44°.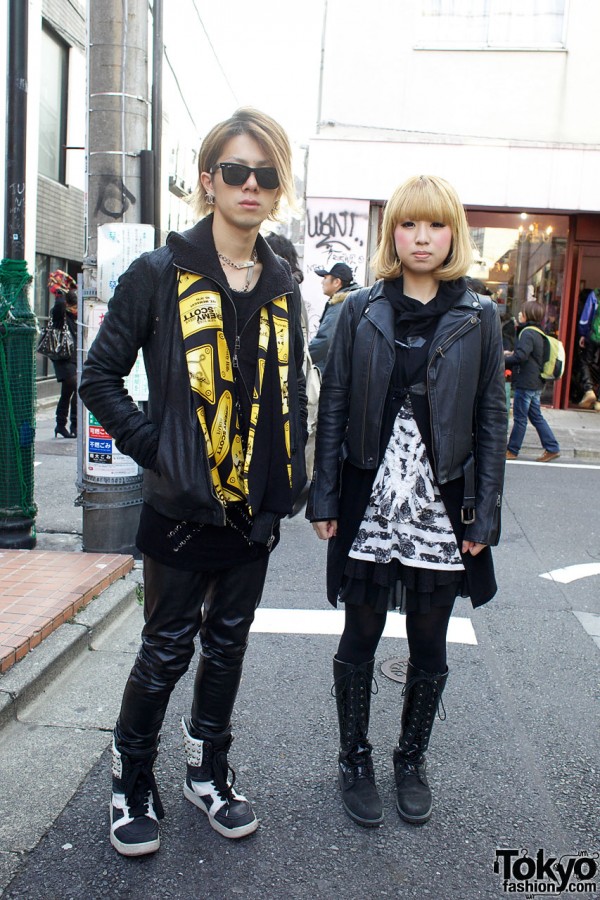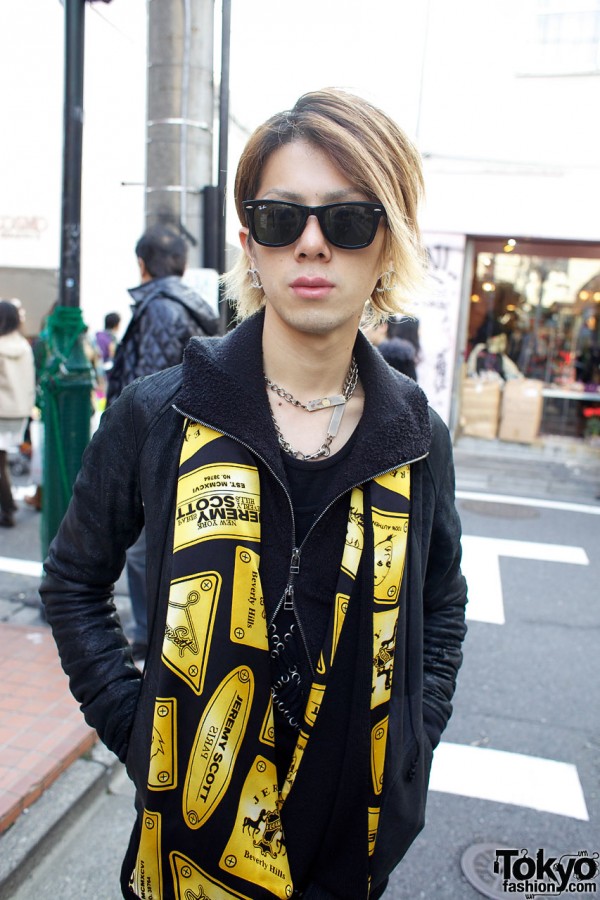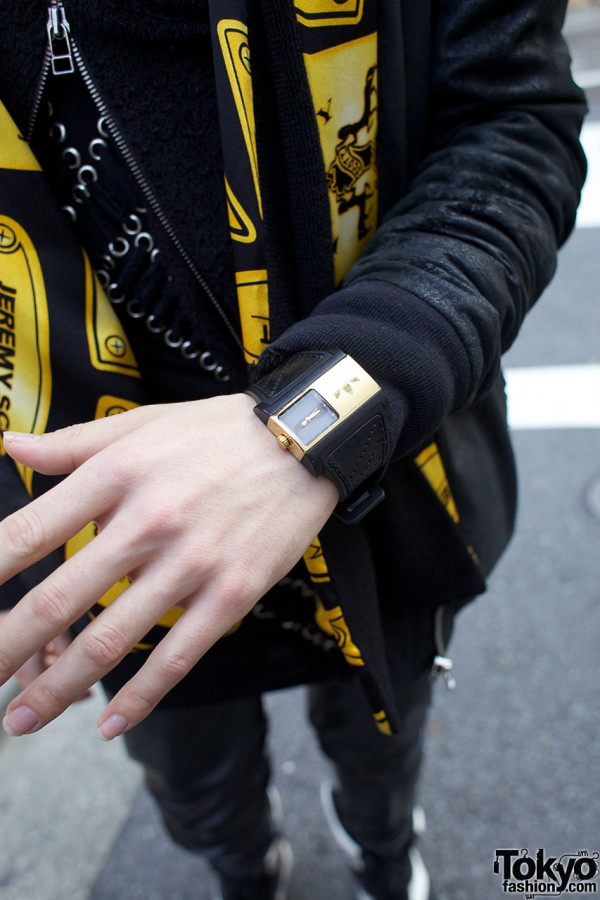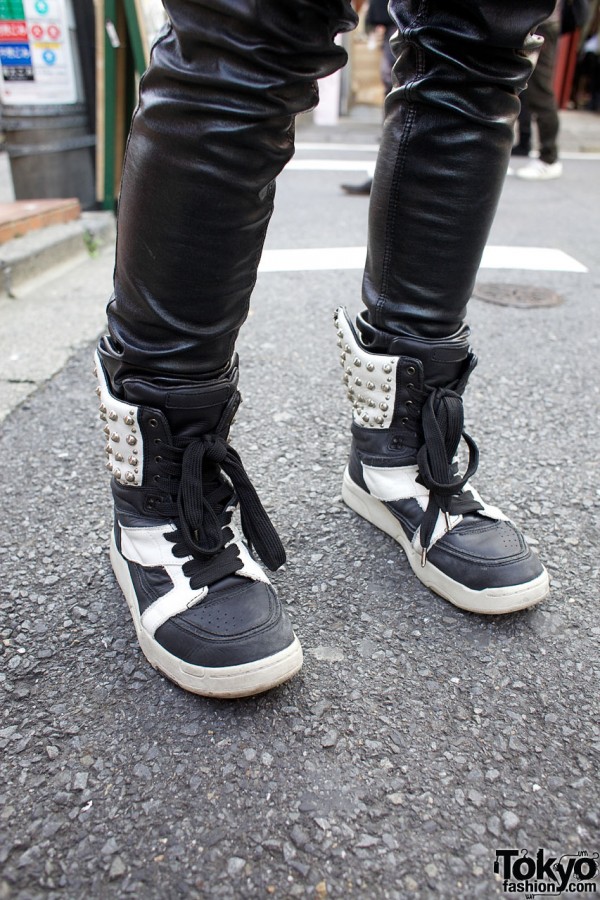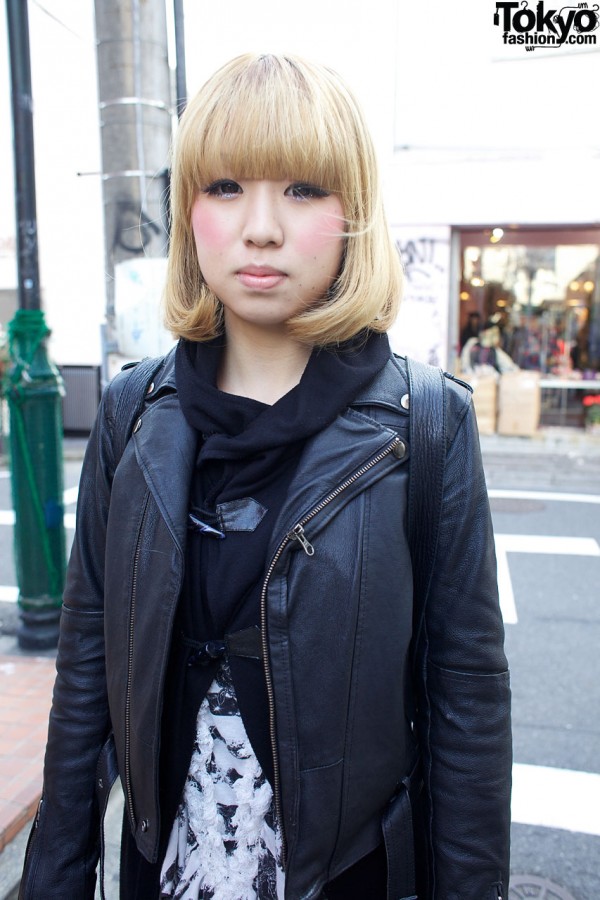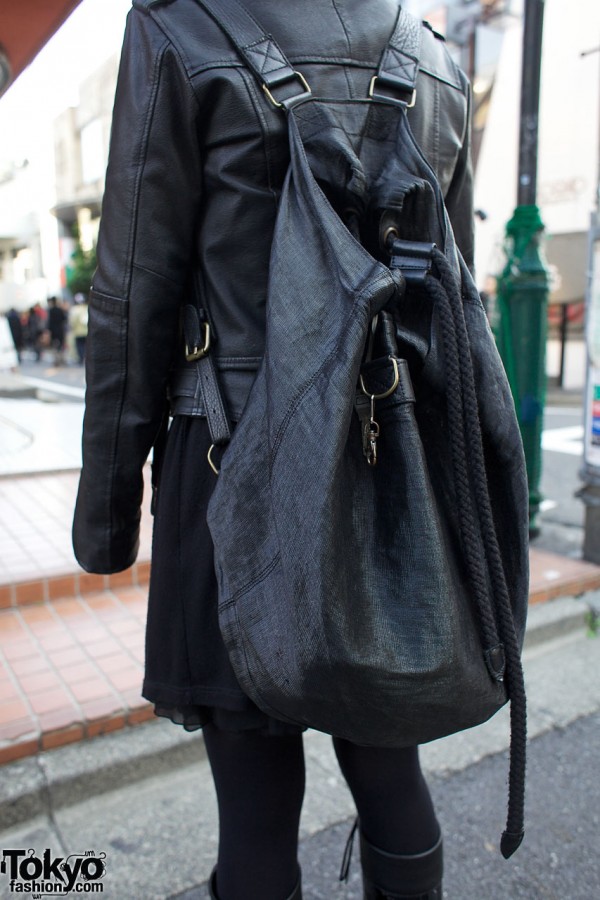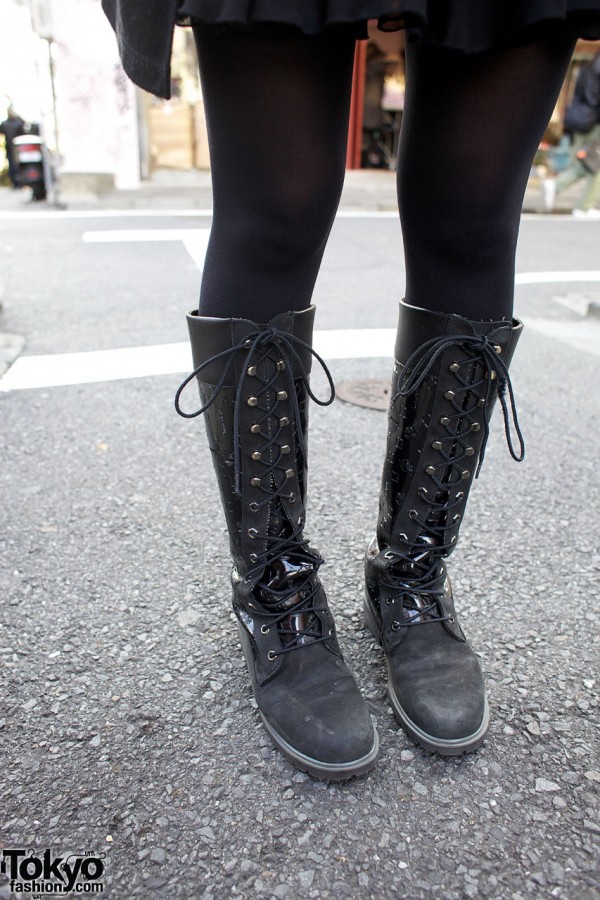 Click on any photo to enlarge it.