Junya Tashiro 2012 S/S Collection
The 2012 S/S edition of Japan Fashion Week (aka Mercedes-Benz Fashion Week) in Tokyo is under way! Several times each day, TokyoFashion.com's contributors are reporting back from runway shows and events all over town. Be sure to check out all of our Mercedes-Benz Fashion Week Tokyo coverage.
On Friday, October 21st, Japanese label Junya Tashiro showcased their 2012 Spring/Summer collection on the runway at Belle epoque College of Beauty.
Junya Tashiro was born in Saga in 1974. After graduating from the Mode Styling College at the Human Academy in Fukuoka, he worked in the apparel industry until he started his eponymous label in 2004. He has participated in Japan Fashion Week in Tokyo. His designs draw from contemporary pop culture, such as anime and movies. He often employs patterns as well as lace and light colors.
The Junya Tashiro 2012 S/S collection presented at Japan Fashion Week was inspired by a 2008 fantasy novel written by the Japanese author Sachika. Junya Tashiro collaborated with the author of the book on the production of the show, and the presentation had a fairy tale-esque feel to it (apparently similar to those in the novel). The show closed with a girl in a wedding dress, presumably representing "happily ever after".
Please click the Junya Tashiro pictures below to enlarge them to full size.
Junya Tashiro 2012 Spring/Summer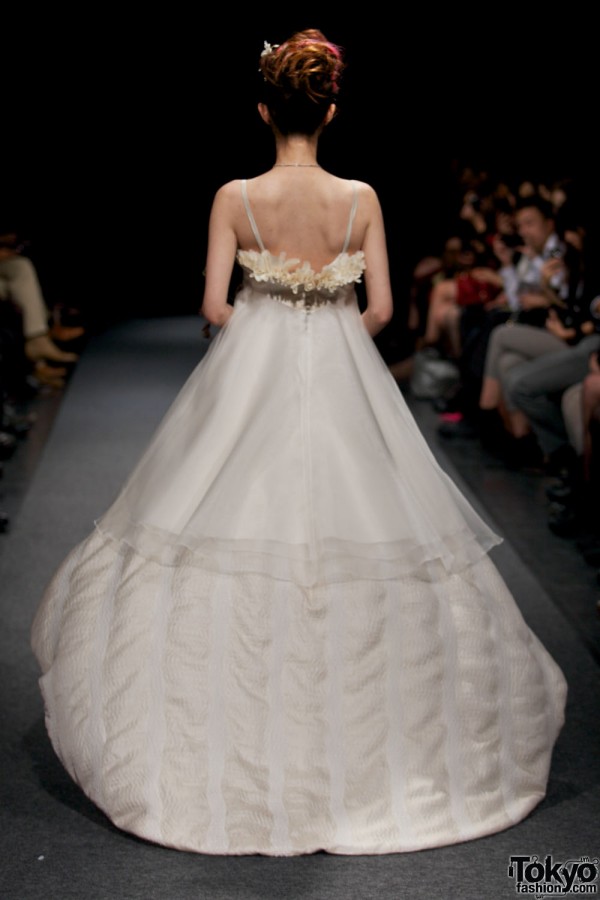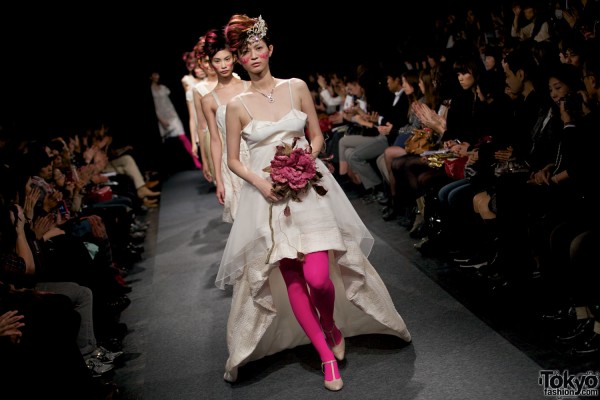 Click any of the Junya Tashiro pictures to enlarge them!
External Link: Junya Tashiro Official Website
***
About the photographer:
As long as he is behind his camera Will is a happy man. He has photographed everything from the slums of Bangkok to the catwalks of Tokyo. He is a contract photographer for Lonely Planet, his images and photo essays have appeared in Time Out, The Japan Times, Sportswear International and a variety of other newspapers, magazines and guidebooks around the world and his photo essays from Iraq for The Griffith Review even earned him a mention in the Australian book review of the year in 2006. In addition to his media related work, Will also shoots events, portraits, weddings and the occasional CD cover. Whatever he's working on, he always writes about his jobs and how he goes about them at Will Robb Photography.