Santa Monica & Crisp vs. I Don't Like Mondays & Dickies
Here are two stylish beauty college students that we photographed in Harajuku. The cute girl on the left with an auburn bob is 19-year-old Ruri. She's wearing a denim vest from a Tokyo shop named Santa Monica, a cotton calico blouse from Pageboy and an ethnic-inspired skirt with an embroidered border from Crisp. Her outfit also includes black tights and cool vintage lace-up boots from Popo, a Shimokitazawa used/resale shop.
Ruri's accessories from Beams Boy include a bracelet with delicate charms and a gold hair band. Her oversize leather bag is from a Koenji used/resale shop.
The cool guy on the right with glasses is Nagashi, who's 20. He's wearing Dickies shorts with a t-shirt that carries the message "I Don't Like Mondays" (a possible reference to a 1970s song by the Boomtown Rats). His leather topsider shoes are from Timberland and his canvas duffel bag is from Inpaichthys Kerri. He's also wearing a Casio watch.
When we asked the couple about their favorite places to shop, Ruri told us she likes Crisp and Shimokitazawa Popo. Nagashi likes New York Joe. He also told us that his favorite music is by Blue Hearts.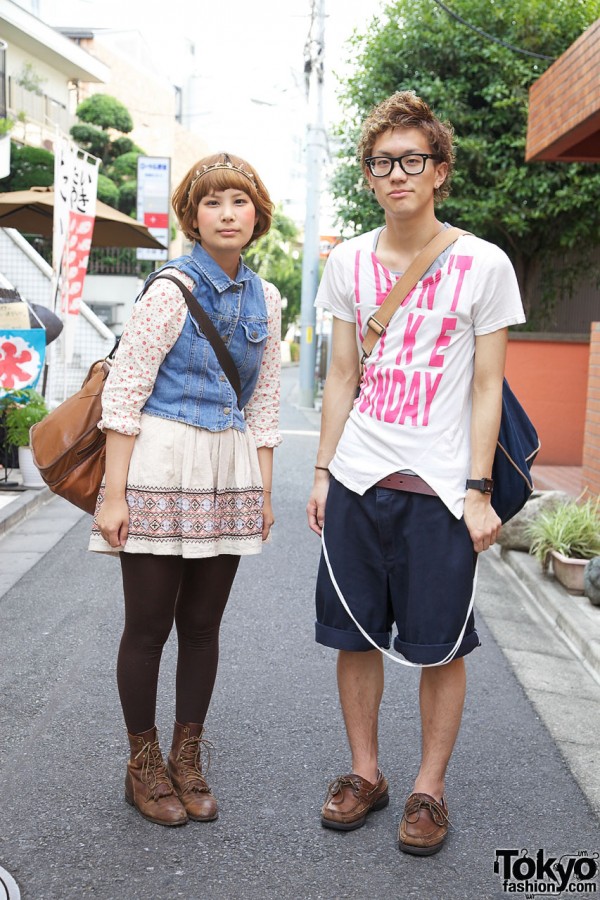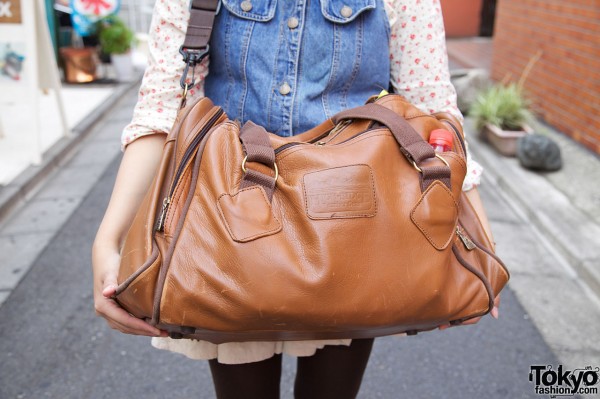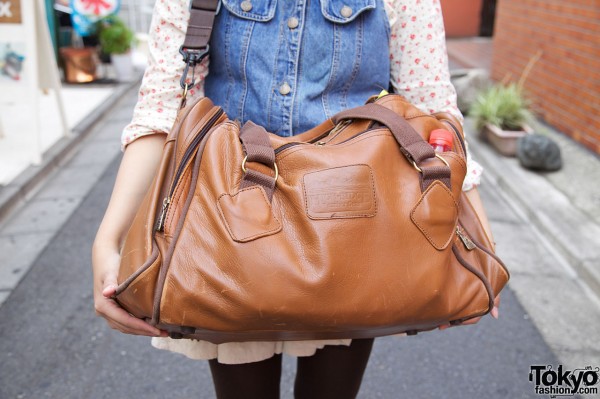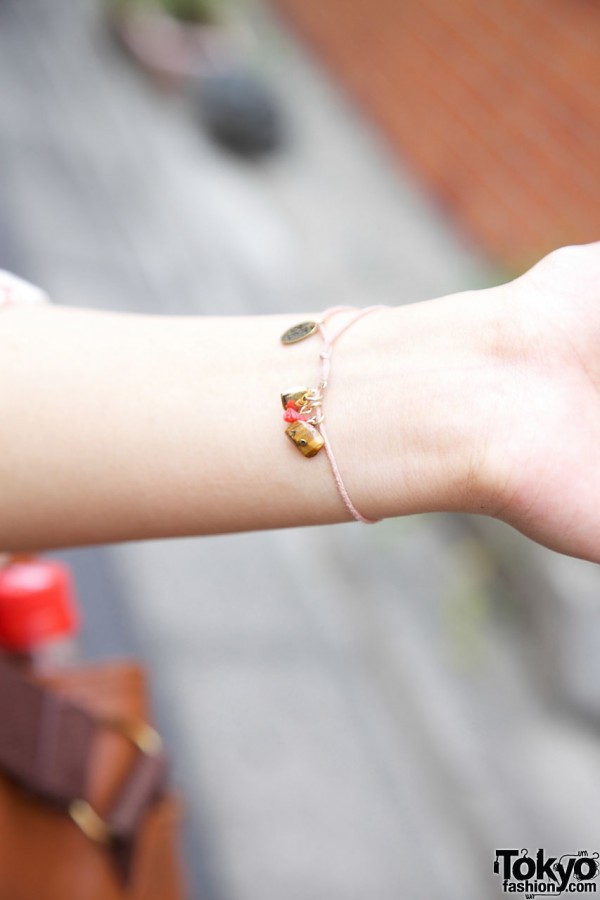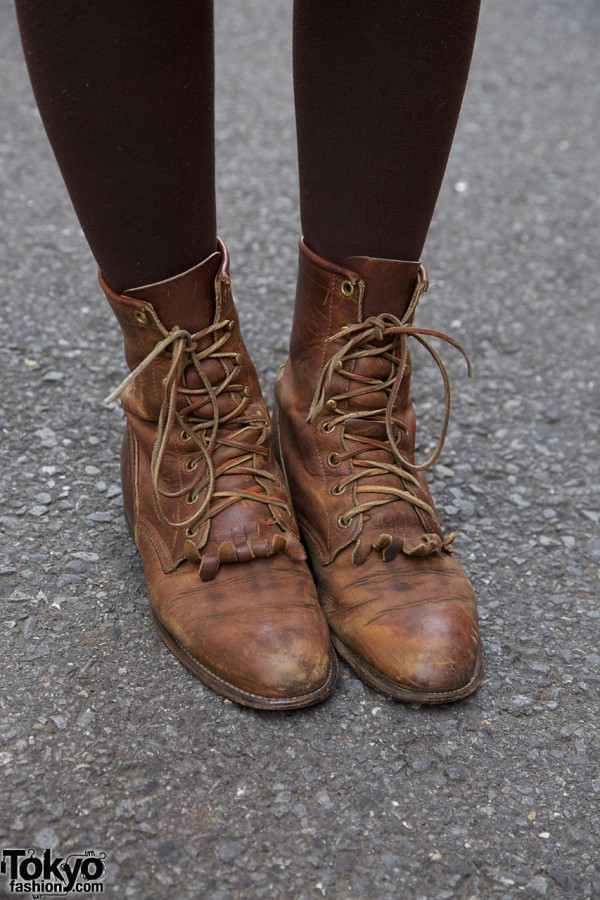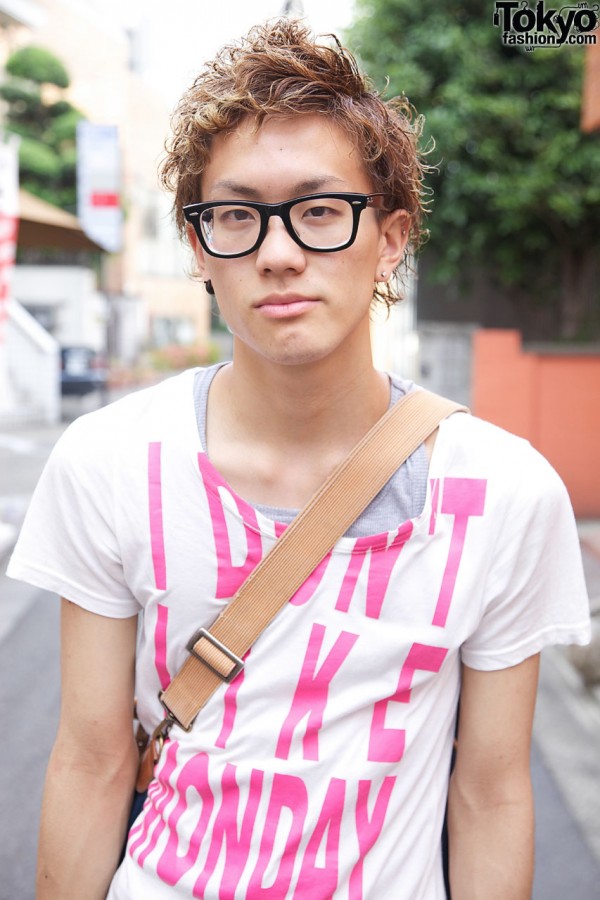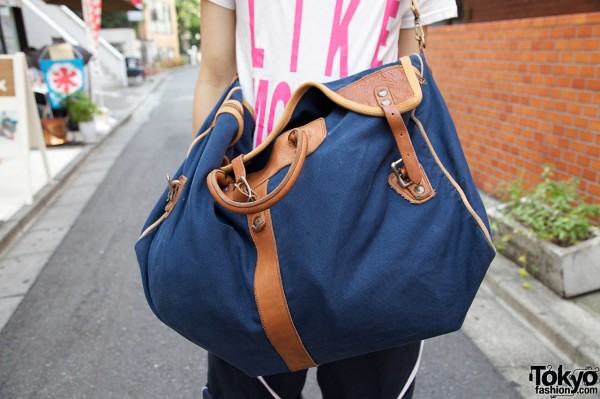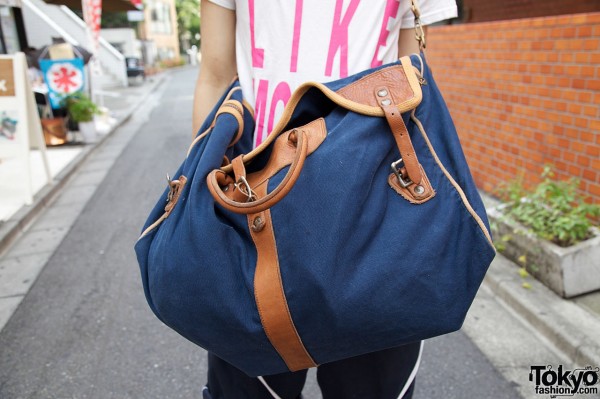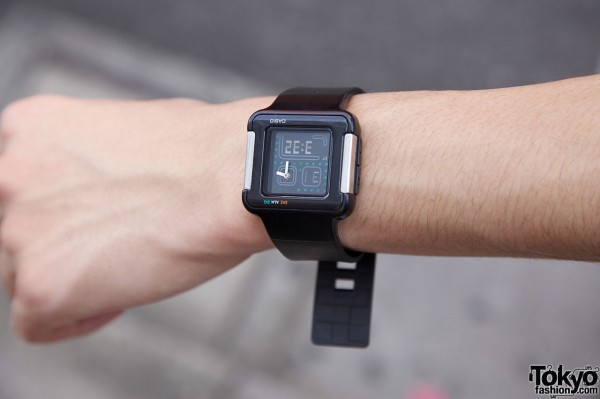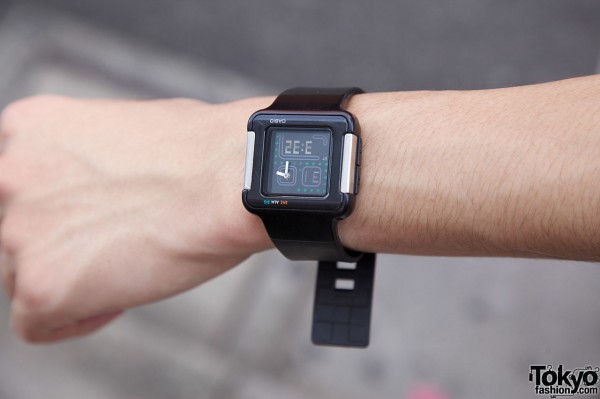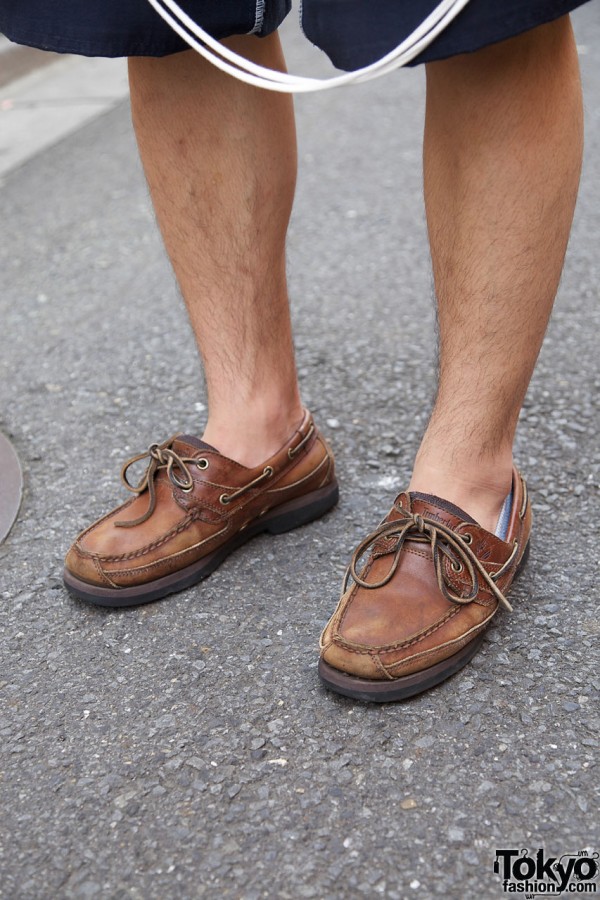 Click on any photo to enlarge it.