Japanese Girl in Leather Bomber Jacket & Lace Skirt
This stylish 20-year-old Japanese girl was photographed in Harajuku. She's wearing a black felt hat over her straight bangs hairstyle, a black leather bomber style jacket, a red cardigan sweater over a white button up shirt with a bow tie, a skirt with black lace, a wide belt, black stockings, and lace up heels. Her bag choice is a brown leather purse. She didn't have time to tell us where she got her clothing or what brands she's wearing, sorry!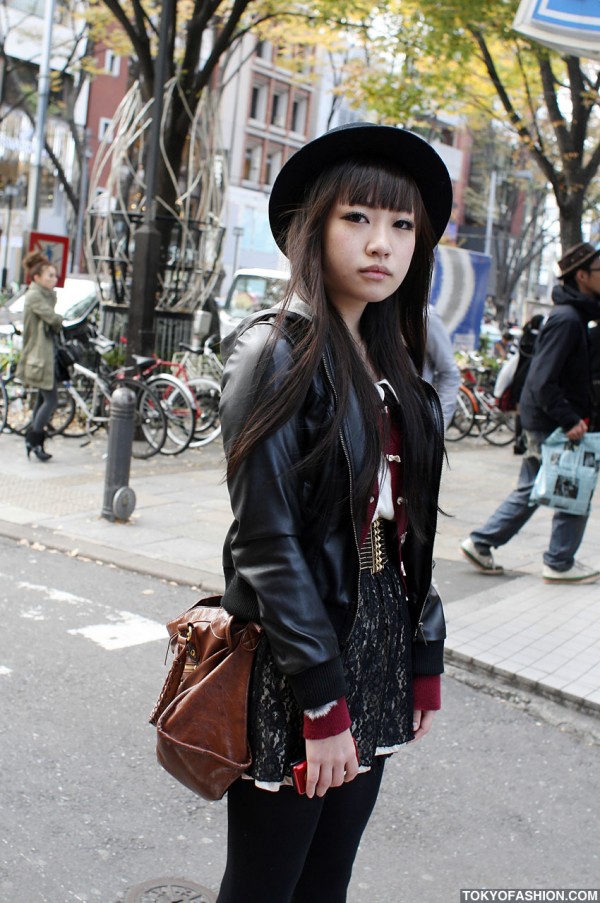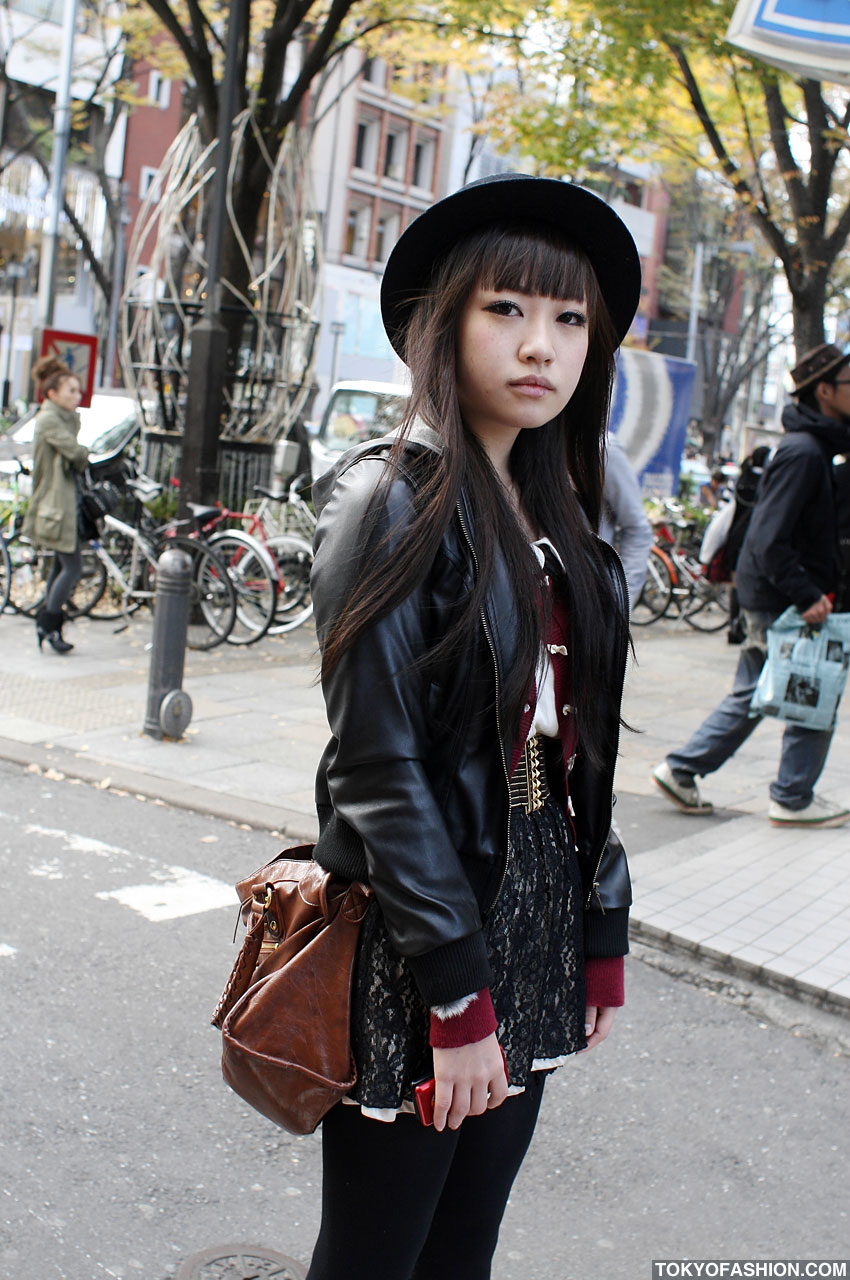 Click either photo to enlarge it.