We photographed these two cute Japanese girls in their retro hippie summer clothes in Harajuku. They both work in the apparel industry. The girl on the left with the blonde bob is Satomi. She's wearing a lace trimmed top under a black top from Casbah and Lee denim shorts. Her stylish black bag is from Kawa Kawa and her black boots are from a shoe store in Shibuya.
The girl on the right with auburn hair is Ichise. Her Mexican peasant dress is from a vintage store. Her handmade crochet granny square bag is from Cayhane. Ichise's accessories include long beaded earrings and bare summer sandals.
Satomi's favorite shops are Abbieannia, Casbah and Yuyu. Ichise likes to shop at vintage and resale stores, as well as at Jeanasis. She likes the music of Chara and Jam.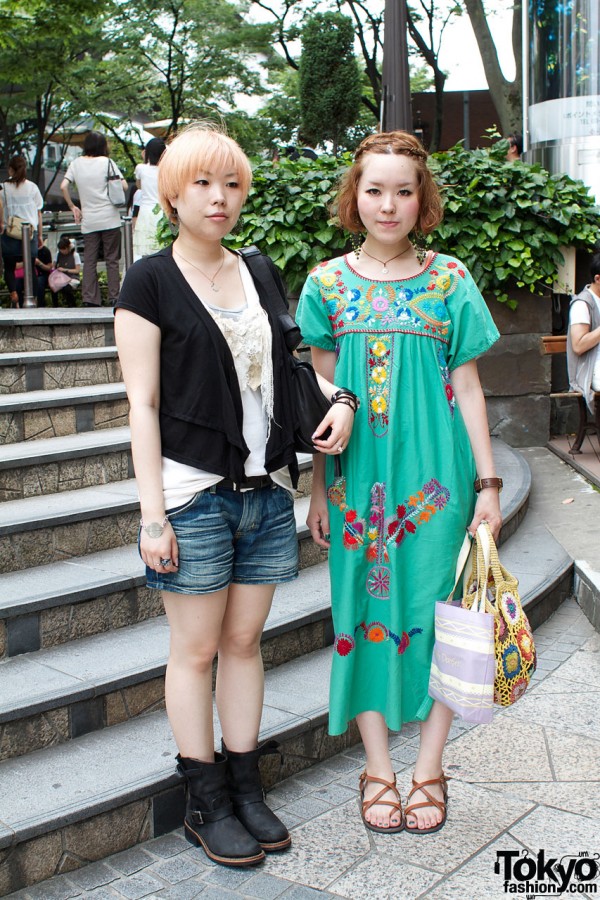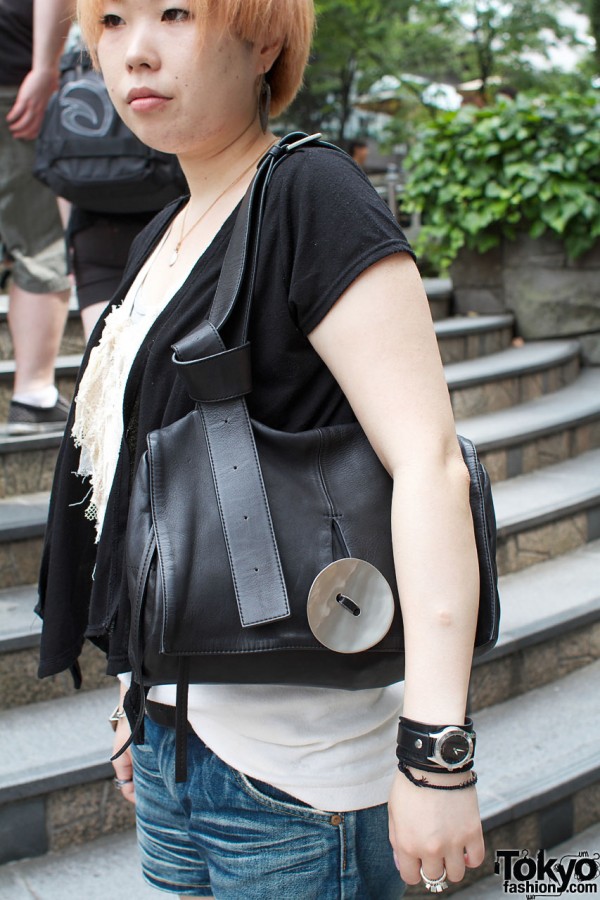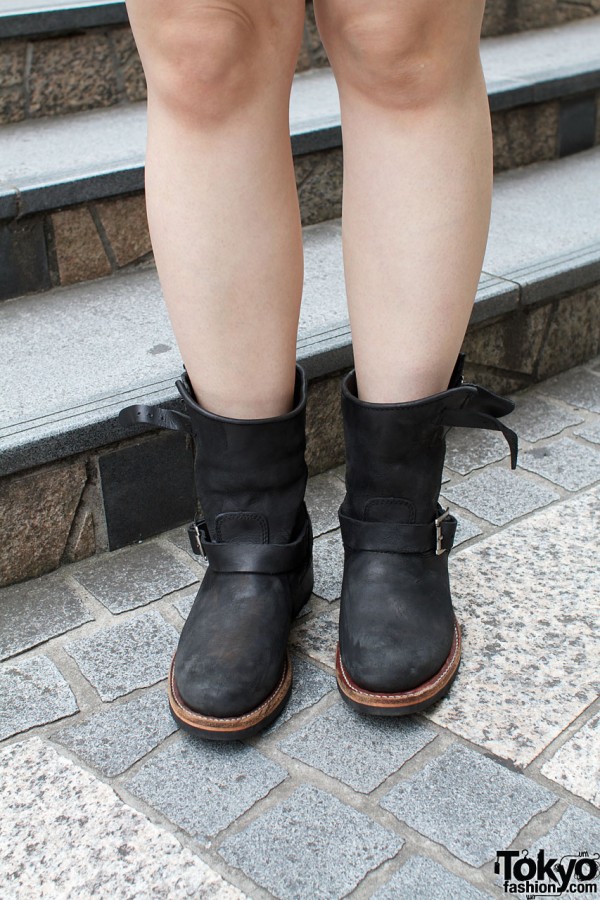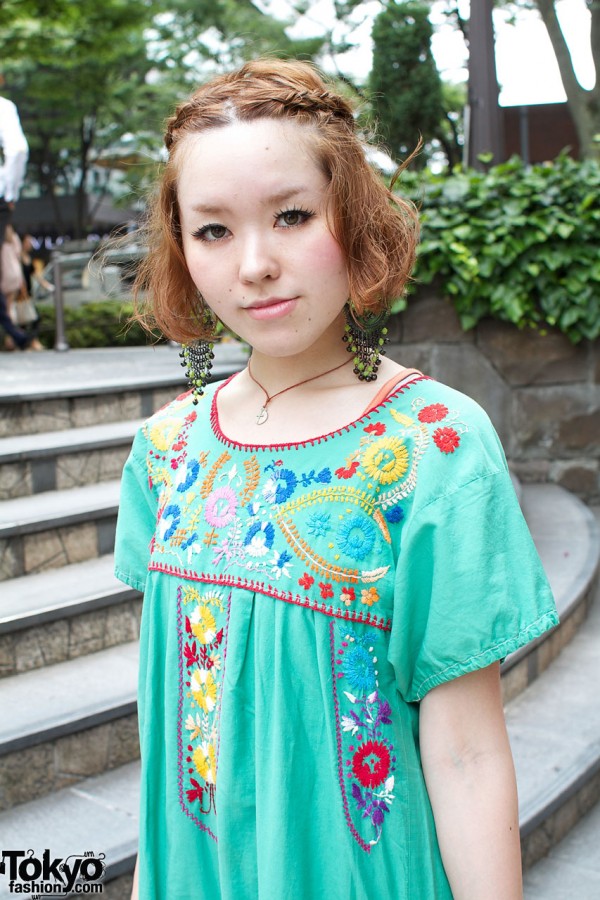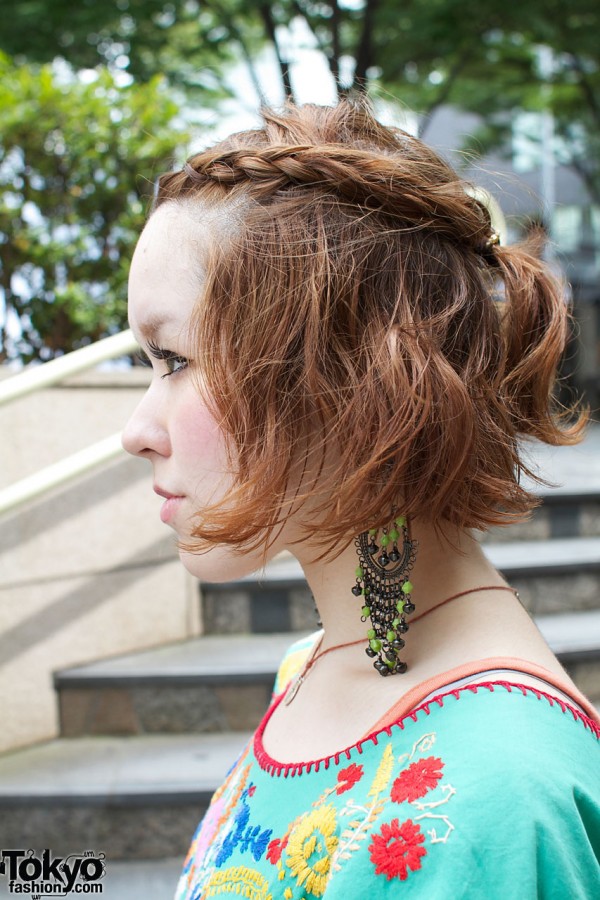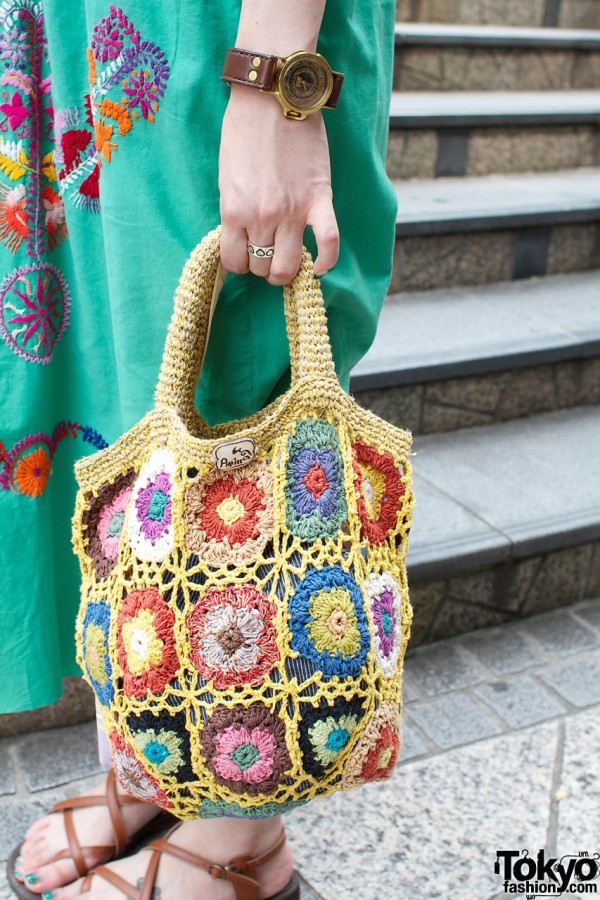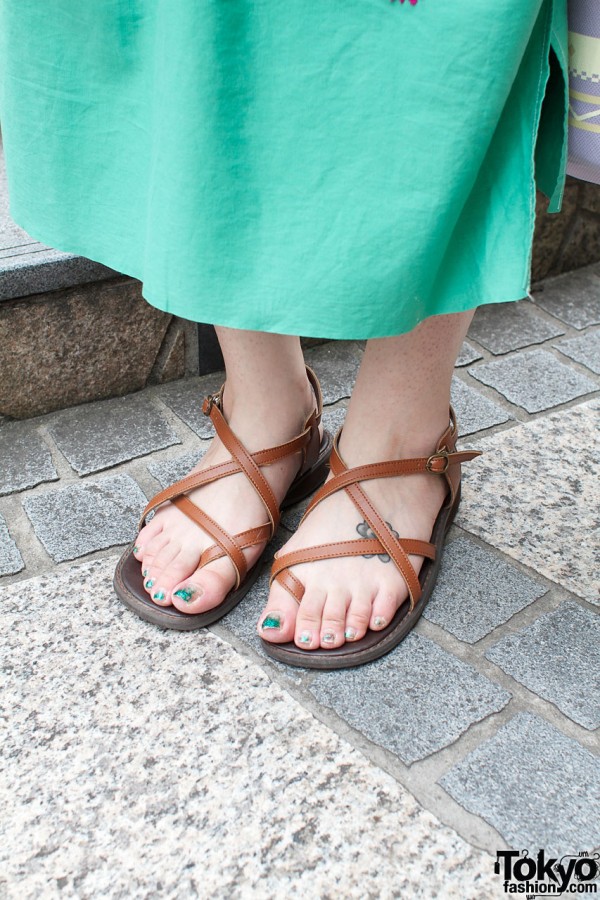 Click any photo to enlarge it.