This Japanese girl with a blonde bob is 19-year-old Kaho, a student. She's wearing a green jersey shift dress with contrasting bands around the keyhole neck and at the hem. The entire effect is very retro 1960s. She's also wearing opaque black stockings that feature a diagonal pattern and black platform high top sneakers from Nadia. She's carrying a red patent leather handbag.
Kaho's red fingernails feature blossoms and jewels. Her jewelry consists of a heart ring, crown ring and ring with a dollar sign along with a bracelet made from large black beads and a red watch.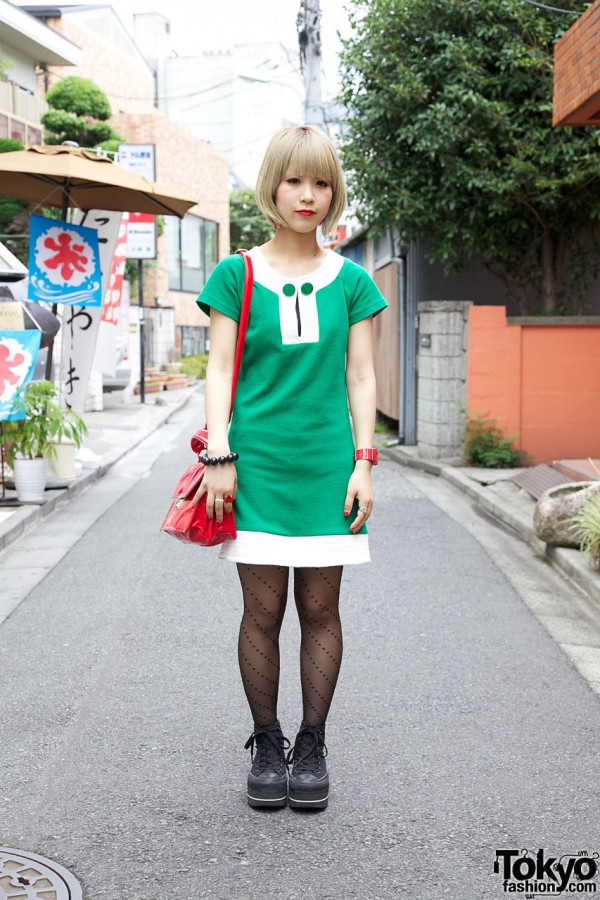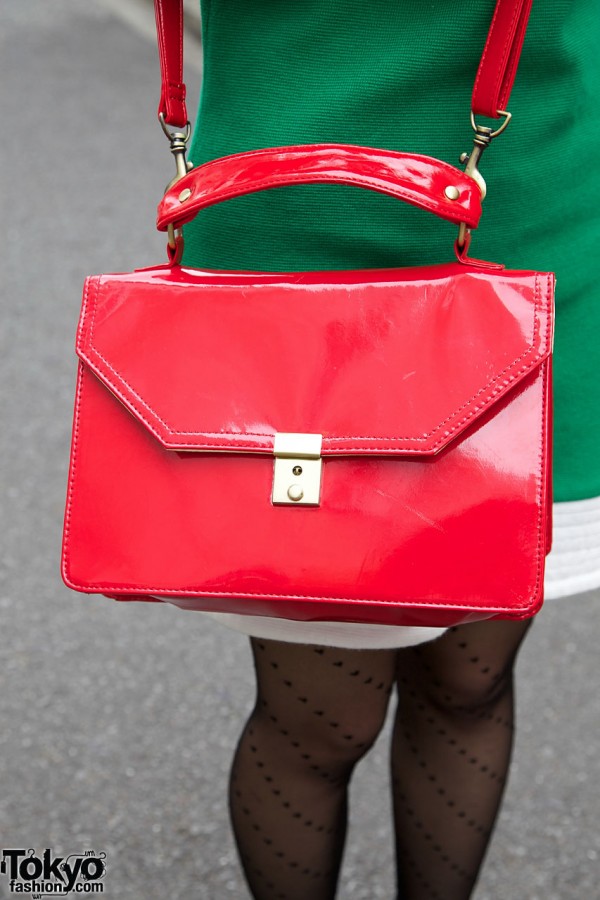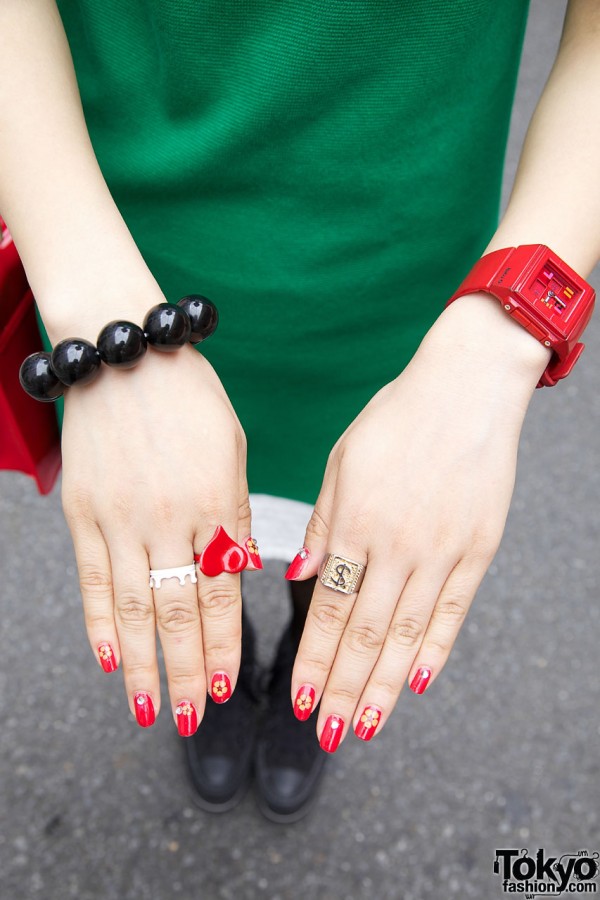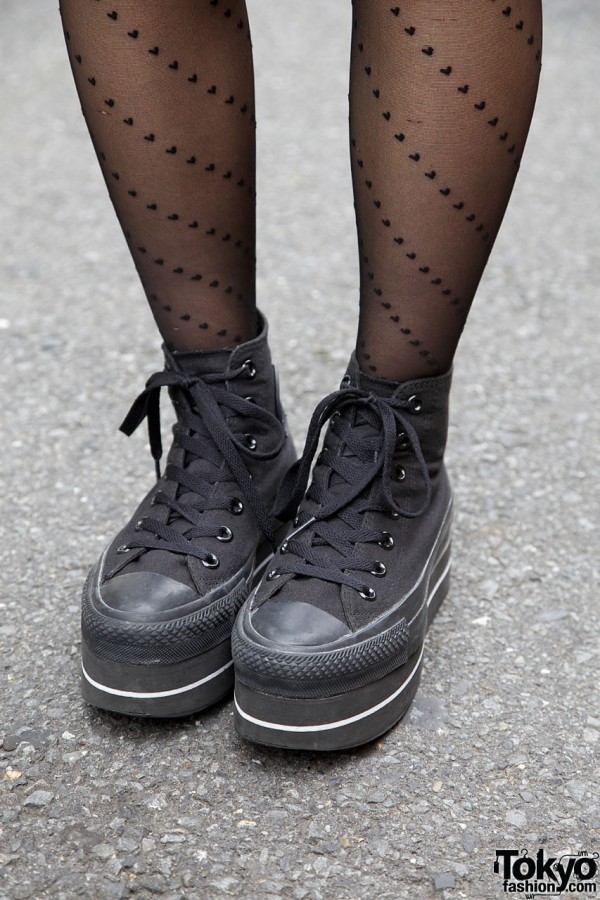 Click on any photo to enlarge it.