Akimi is an 18-year-old who works as a shoe store staffer. Her stylish look includes a black top and gray jacket from NYJ. She bought her striped pants in the Koenji area of Tokyo.
Akimi is carrying a unique handbag from G2? that's made from an old vinyl record. Her military cap is a replica of an American Civil War cap.
When we asked Akima about her favorite shopping venues, she told us she likes resale and vintage shops. She also told us we could visit her MySpace web page.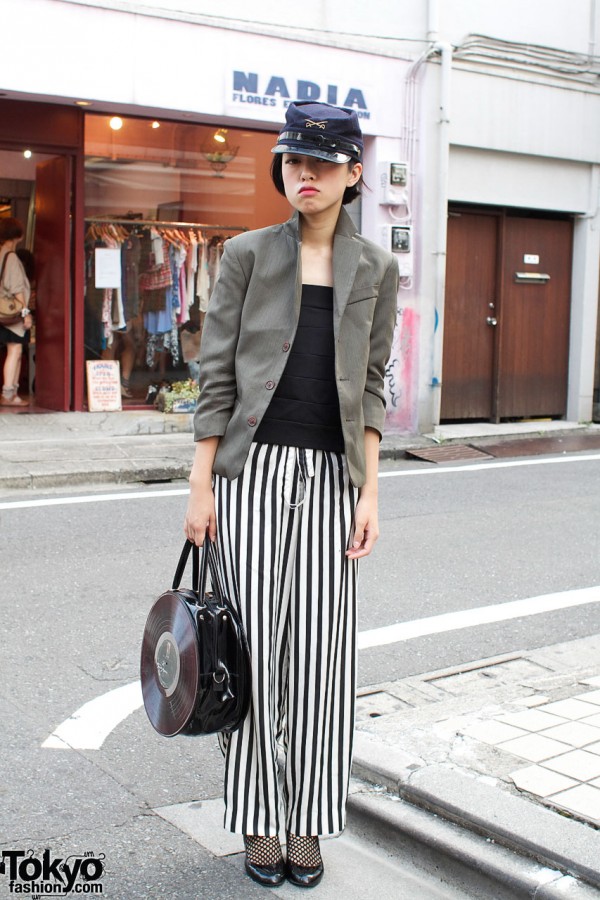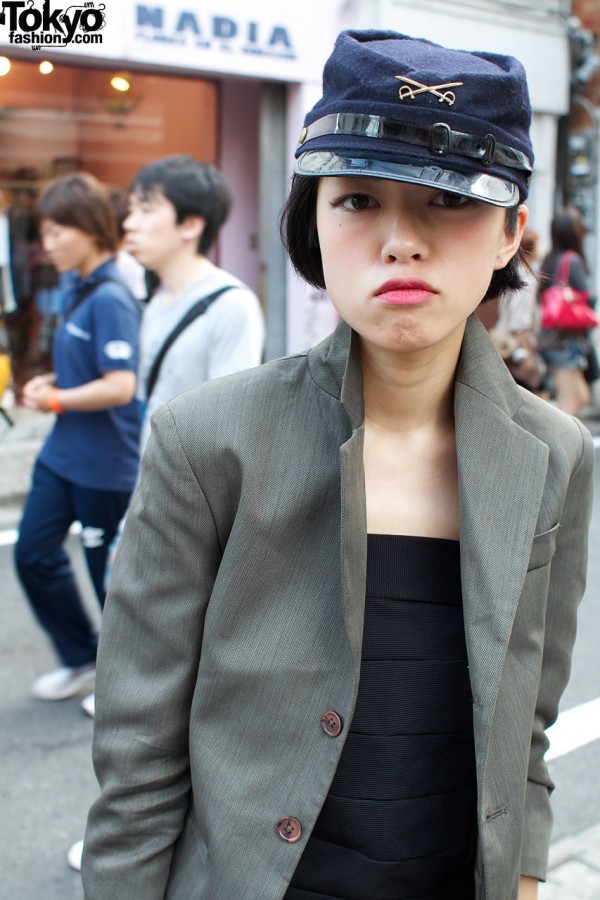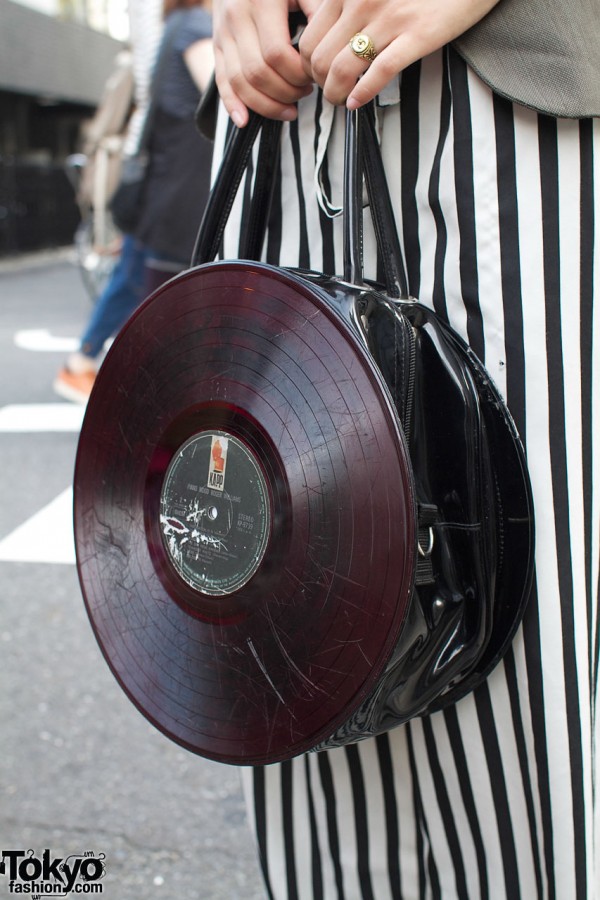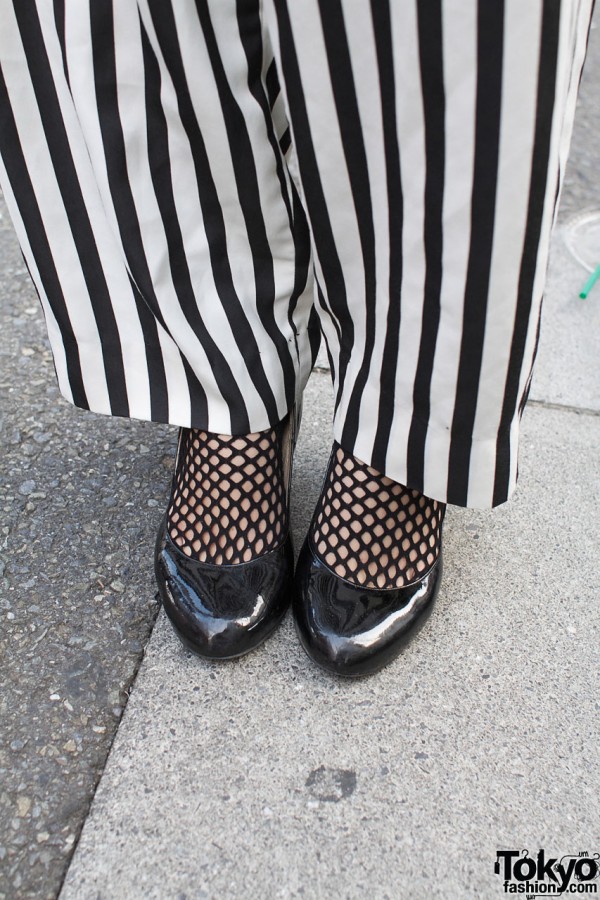 Click on any photo to enlarge it.