This cute blonde girl is Shioko, a 20-year-old artist and book store staffer. Her vintage look consists of layered tops from Virgin Mary over a long cotton lace-embellished skirt. Her shoes are two-tone Dr. Martens oxfords.
Shioko's small leather satchel-style purse is from Tarock (her favorite shop). She's also carrying a shoulder bag printed with cute cartoon characters. A white linen cap completes her look.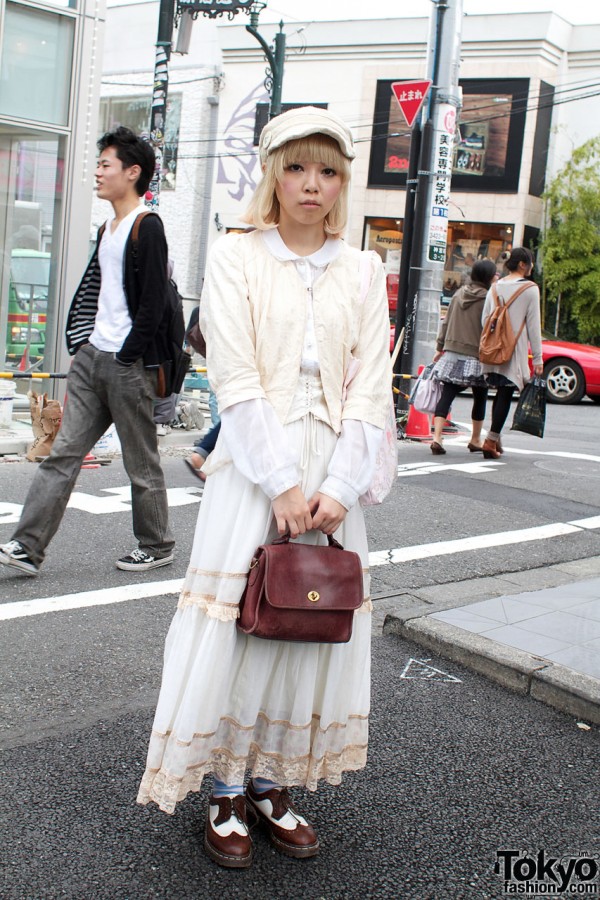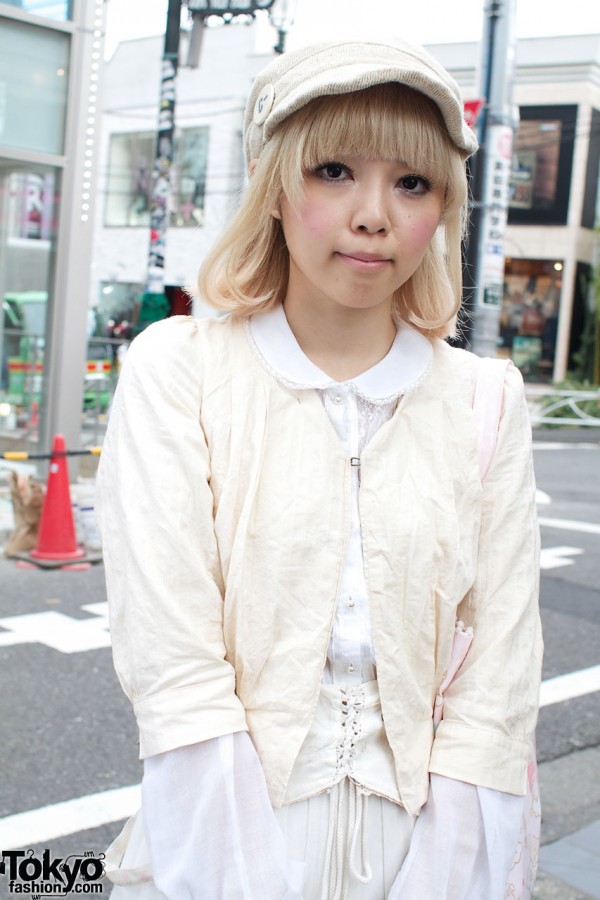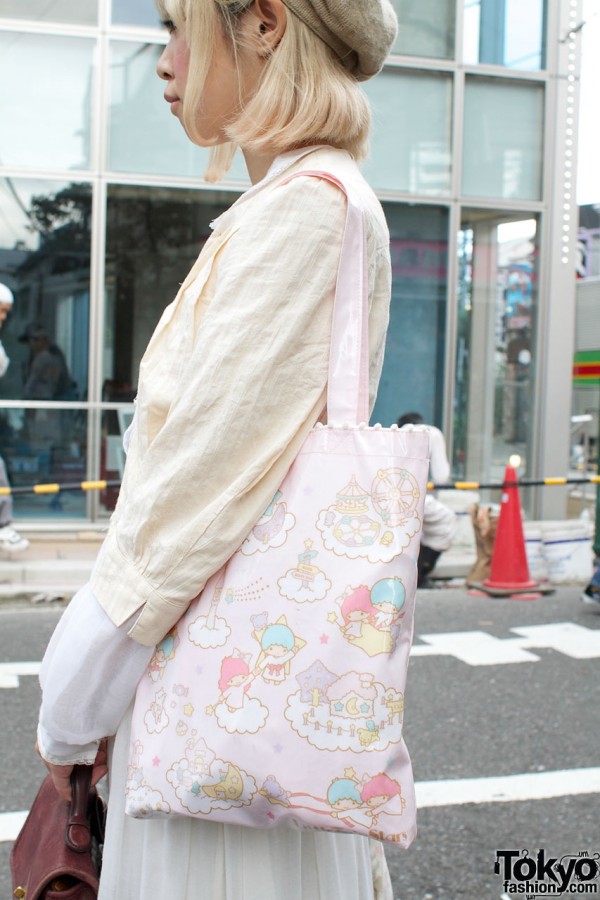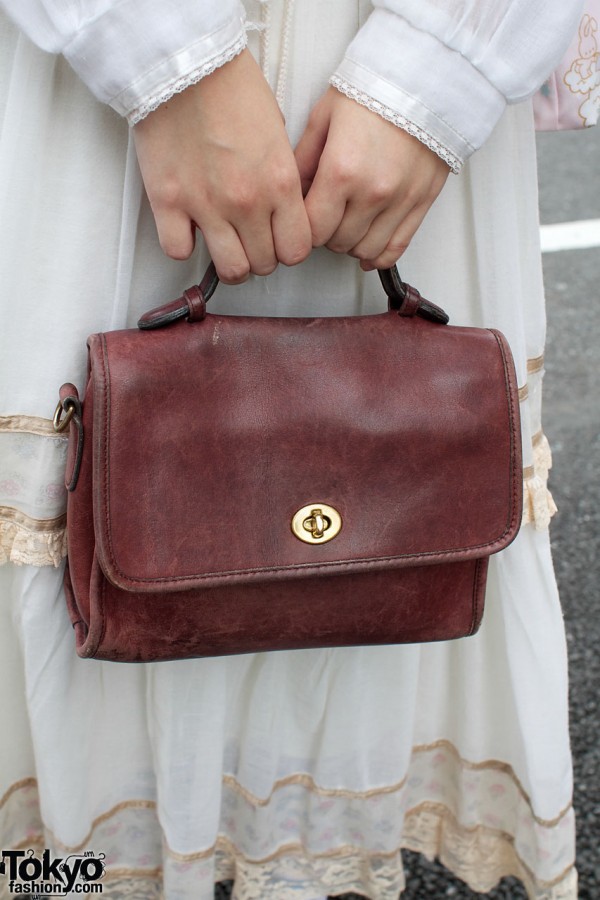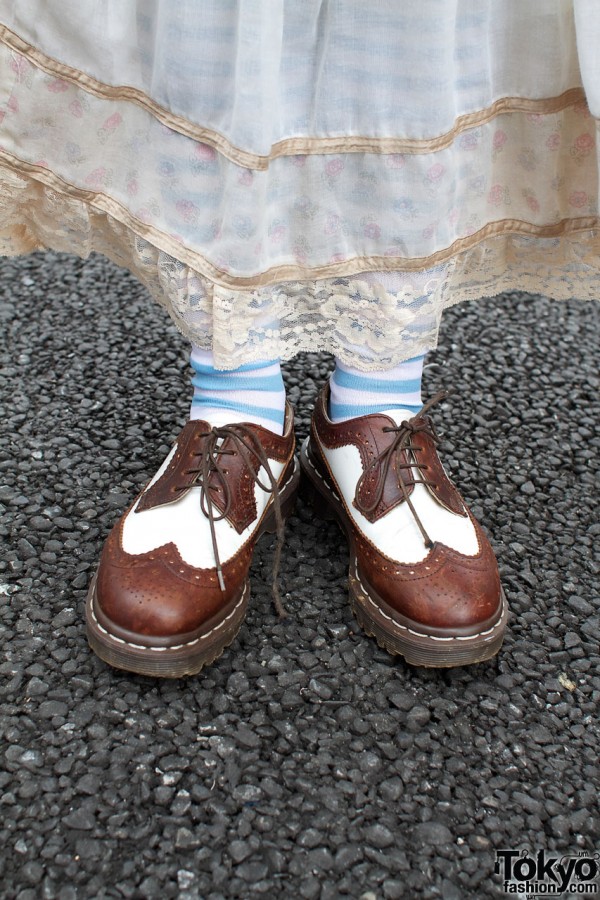 Click on any photo to enlarge it.