Here's Nakada, a 17-year-old high school student. She's wearing a Ne-net t-shirt and a handmade crochet sweater from Kinji with a short striped skirt from Uniqlo. Her "Dude, Man, We Love Japan" fabric bag is from Ksubi. She's also wearing black socks trimmed with white ruffles and black rocking horse shoes from Vivienne Westwood
Nakada's accessories include a unique ring made from a zipper pull, a Vivienne Westwood silver ring and three silver stud bracelets.
When we asked Nakada about her favorite fashion brand the answer was Uniqlo. She also told us her favorite musical group is Asian Kung Fu Generation.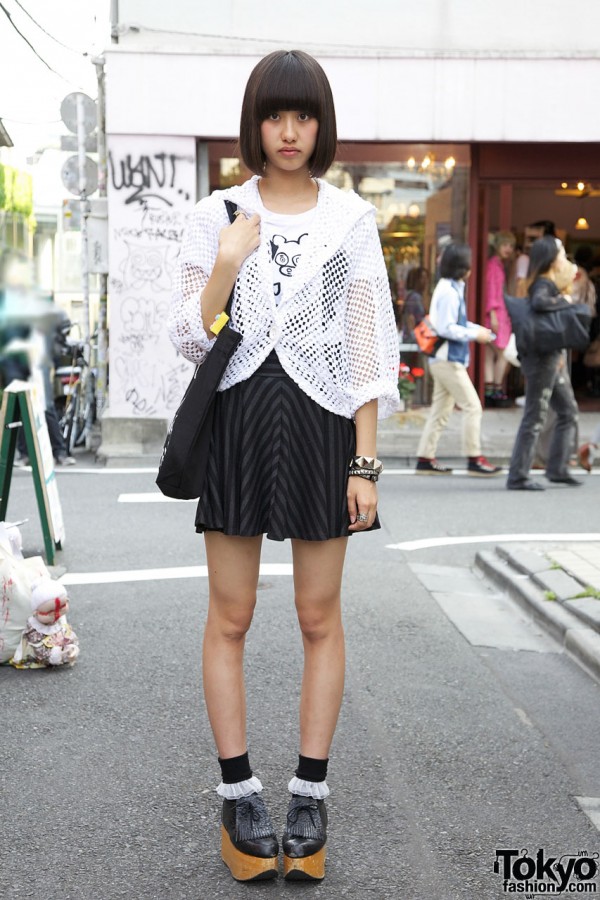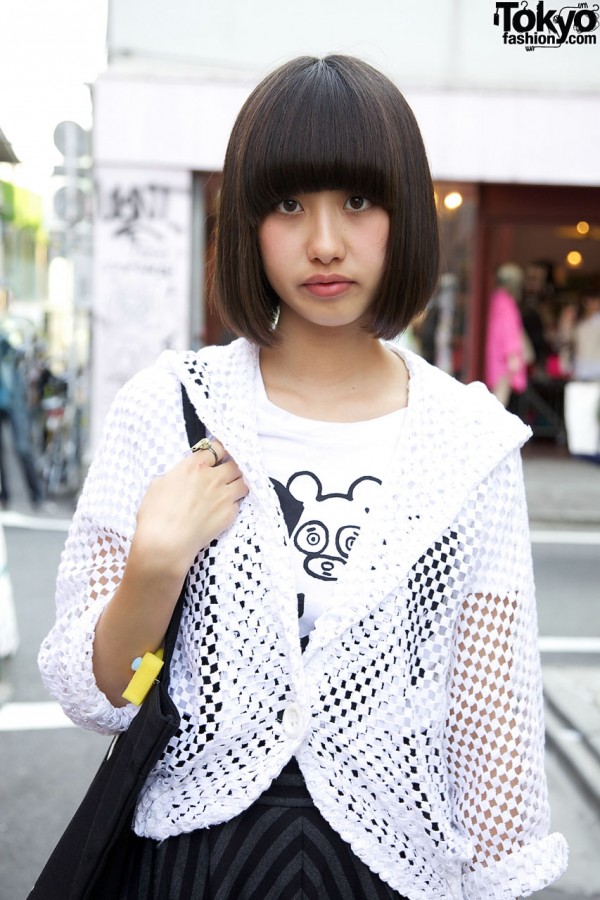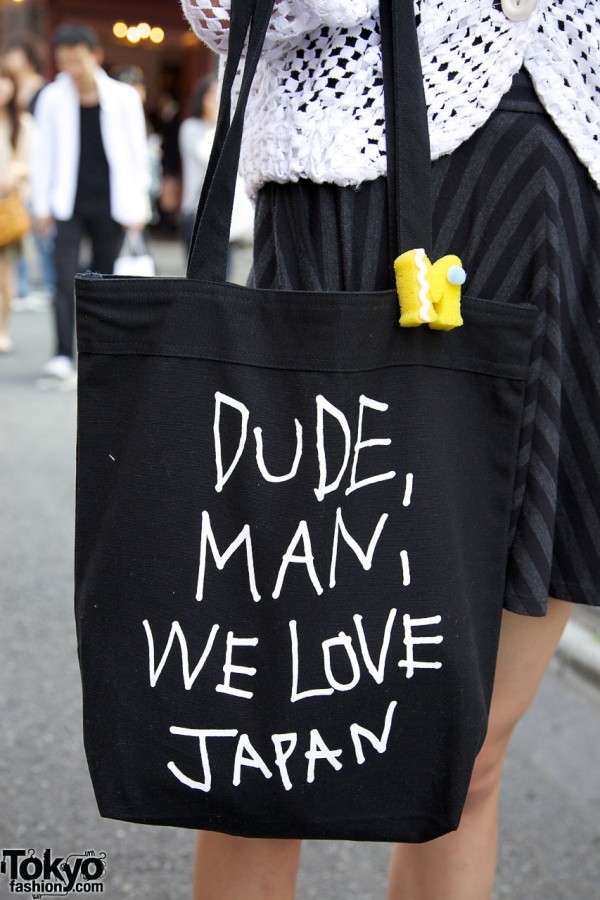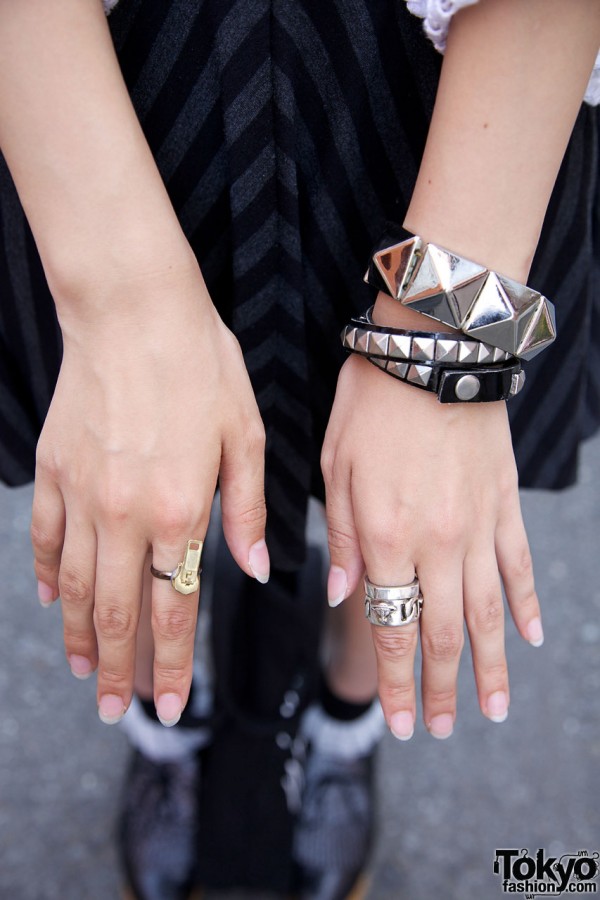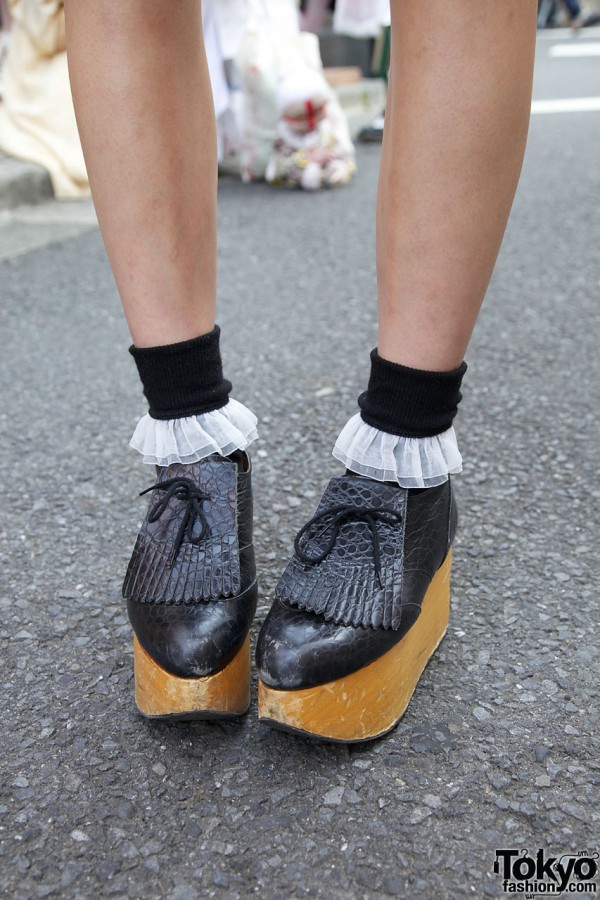 Click on any photo to enlarge it.