Bow Tie Girl vs. Plaid Vest Guy in Harajuku
This cute Japanese guy and girl posed for our photo in Harajuku. The guy is wearing a long-sleeve shirt under a plaid vest partnered with cuffed gray slacks and brown leather lace-ups. His accessories include horn-rimmed glasses, a studded bracelet, a large silver necklace and earrings. The girl with him is wearing a lot of red! Her cute bow-tie is being worn on a red shirt under a red cardigan. She is also wearing a long patterned maroon skirt with a wide belt and brown leather shoes with red socks. Her small leather handbag looks vintage.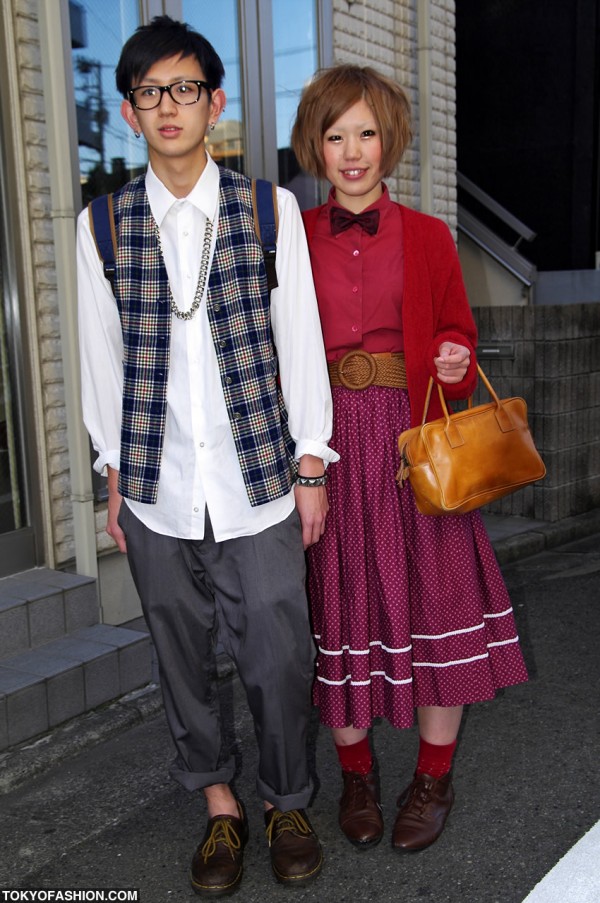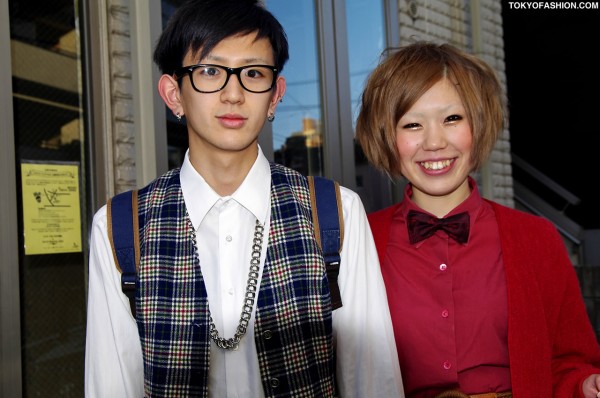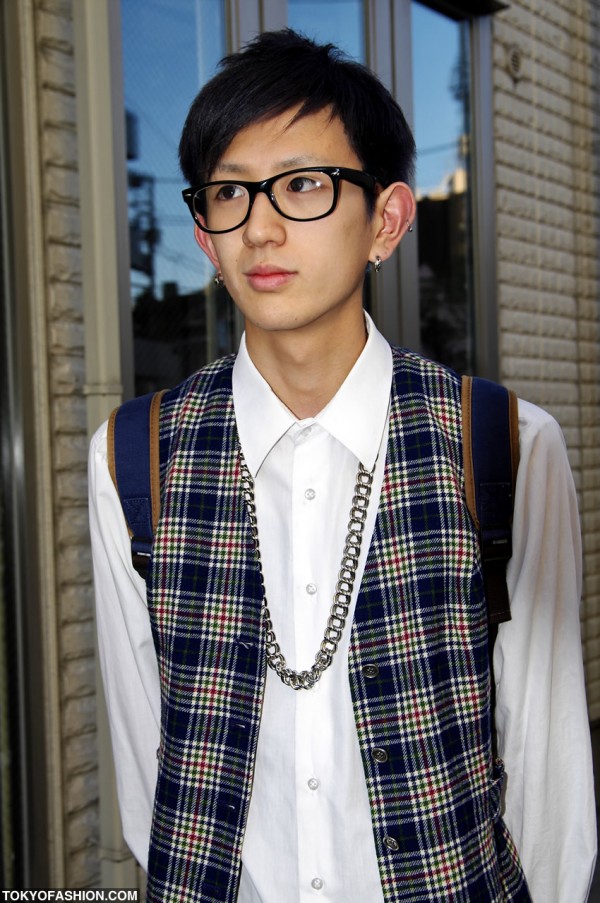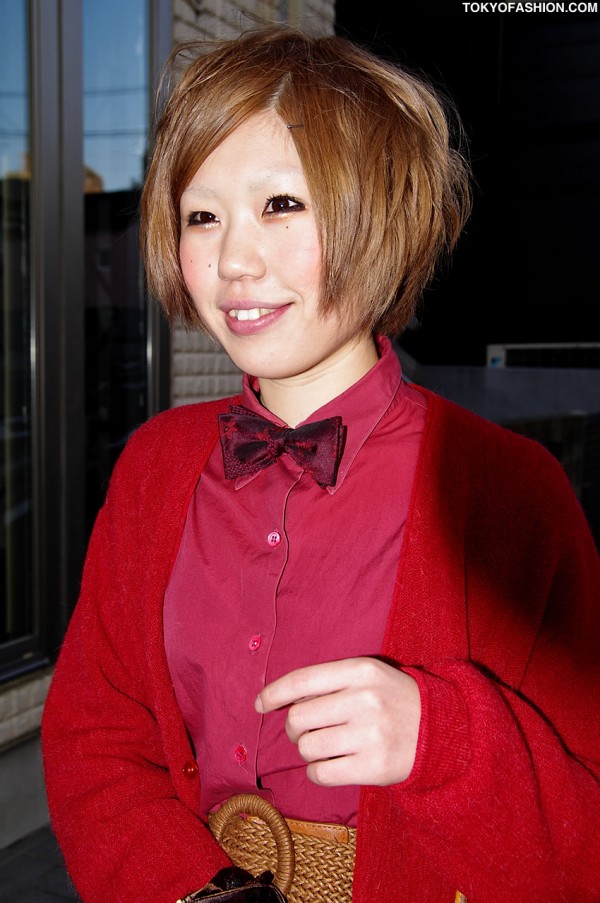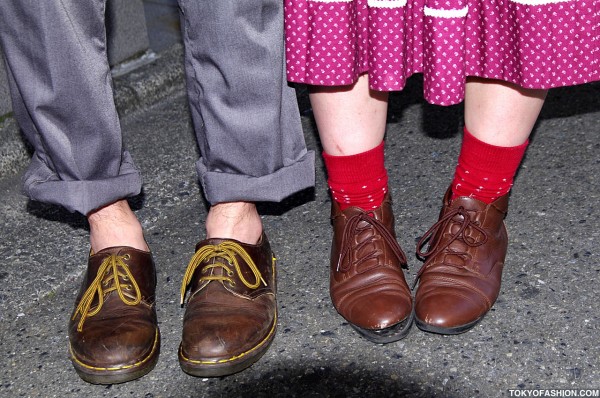 Click any photo to enlarge it.