Brands:
52 by Hikaru Matsumura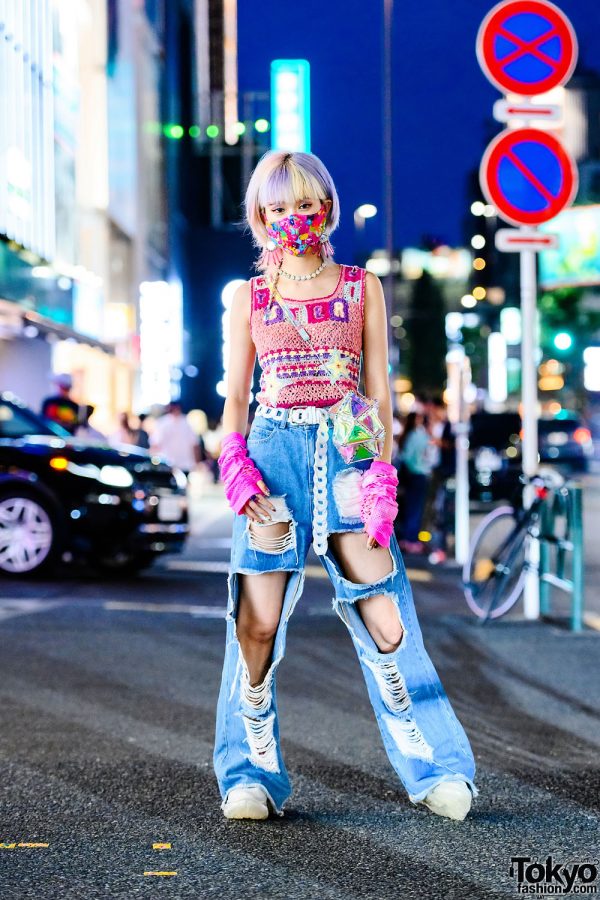 Sporting a stylish outfit on Tokyo's nighttime streets is Rikarin, the popular Japanese fashion brand owner and street style fashion personality we often see and feature on our street snaps. This evening, Rikarin - sporting a pastel hairstyle - is
Read the full article »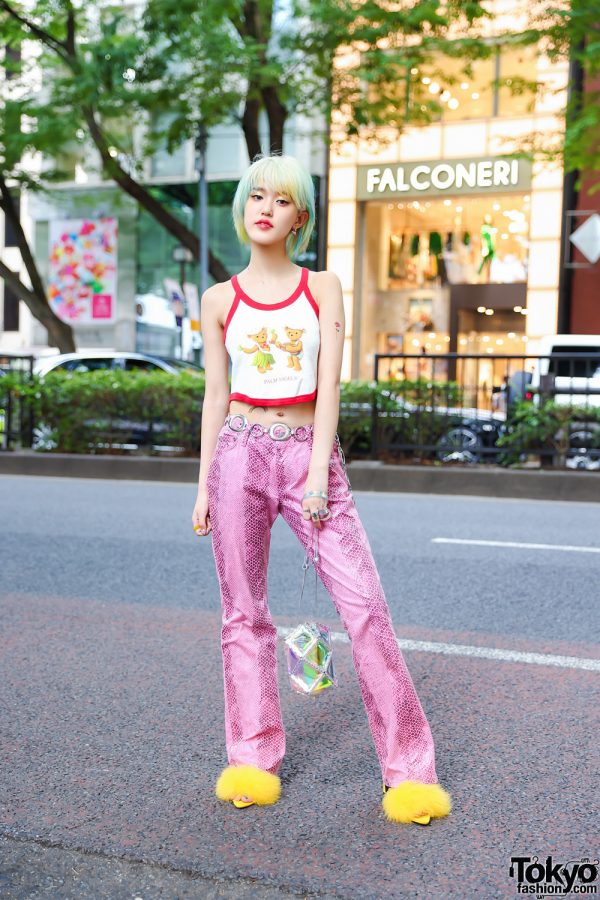 While walking around Harajuku, we spotted longtime Harajuku street style personality Rikarin - who has become a regular feature in our street snaps. This time around, Rikarin was wearing a Palm Angels teddy cropped top and pink vintage snakeskin pants.
Read the full article »