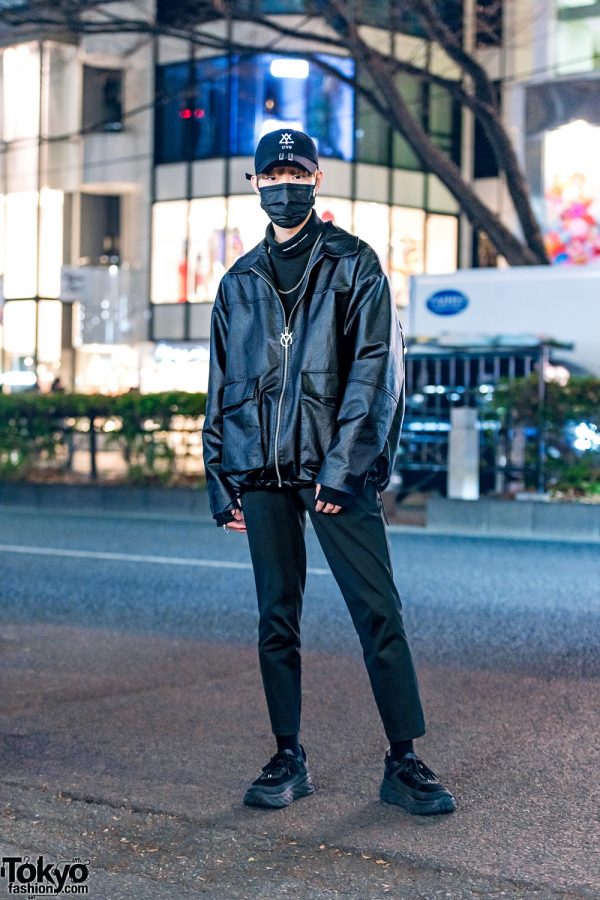 Here's Shirake in his all black streetwear look while out and about in Harajuku. The 19-year-old Japanese student stepped out in a leather blouson from the Korean streetwear brand OY, an ESC Studio "Adding Insult to Injury" knit turtleneck sweater,
Read the full article »
Catching our eye on the Harajuku street with his monochrome ensemble is Shinnosuke, an 18-year-old student. Shinnosuke stepped out in a resale dark grey wool coat, a light grey sweater, and black wide leg pants with white stripes from GU.
Read the full article »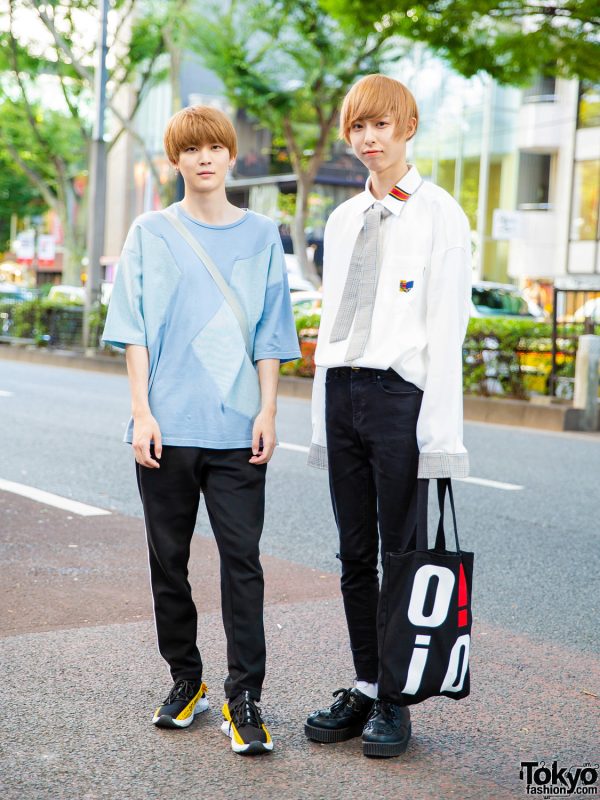 While taking a stroll along the Harajuku street, we came upon Gou and Fumiya, two guys whose identical blonde bobs and stylish ensembles caught our attention. At the left is Gou, a 22-year-old who works in the apparel industry. He
Read the full article »