Brands:
Issey Miyake Homme Plisse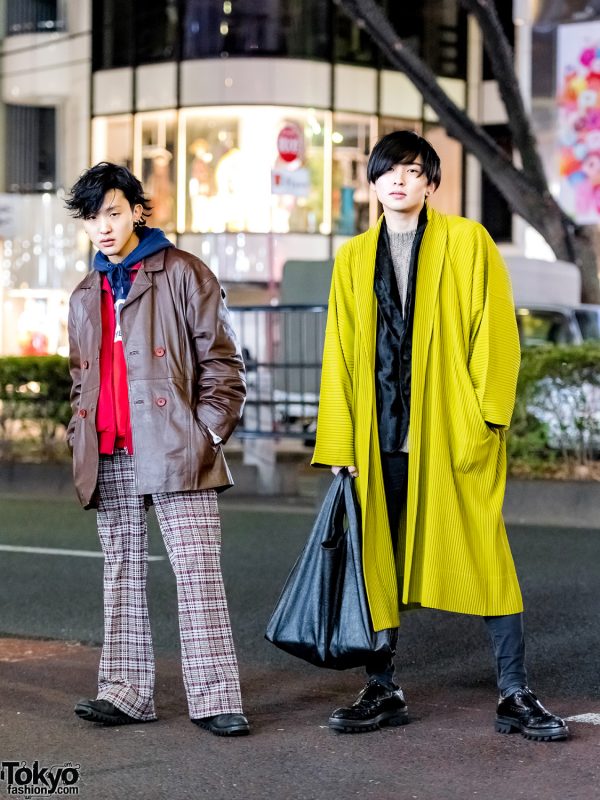 One evening while walking along the streets of Tokyo, we came across Fumiya and Tomotaka, two guys whose streetwear ensembles easily caught our eye. At the left is Fumiya, a 23-year-old student whose outfit consists of a brown leather belted
Read the full article »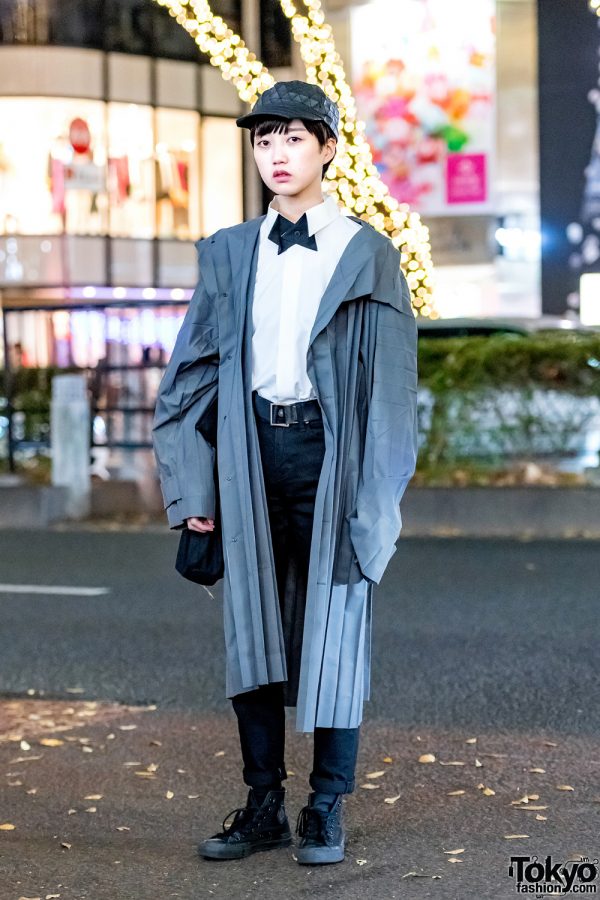 While strolling along the streets of Harajuku, we spotted Ai in a striking androgynous ensemble. The 19-year-old student wore a white Issey Miyake Homme Plisse top, which featured a hidden placket and a contrasting black panel on the buttoned collar.
Read the full article »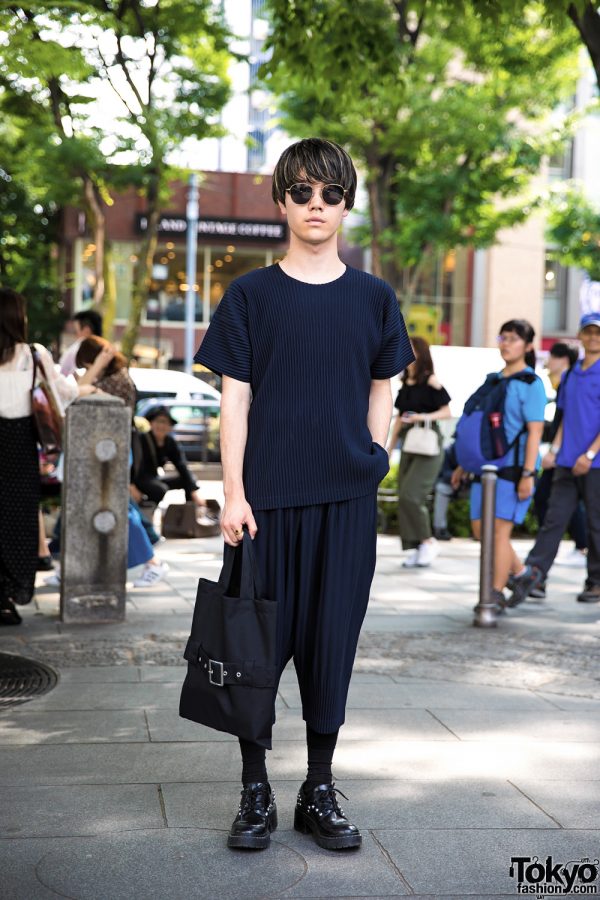 Taisuke is a 22-year-old student we met on the street in Harajuku. He is fashionably dressed in an all black minimalist style. Taisuke's outfit features a pleated top and pleated cropped pants both from Issey Miyake Homme Plisse, knee-high socks,
Read the full article »