Brands:
Juliette et Justine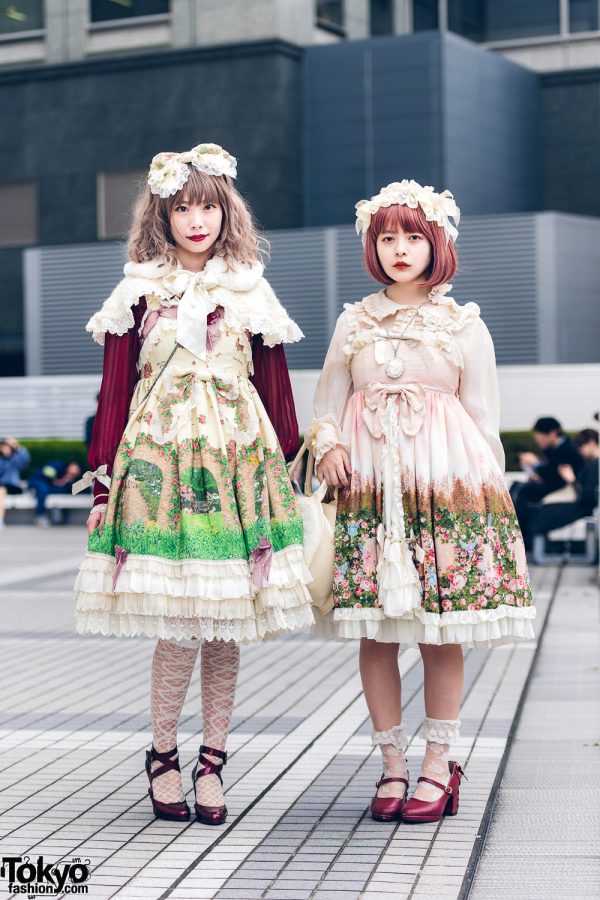 Sakurako and Aniotayu wore Lolita street fashion and complementary styles to the Bunka-sai at Bunka Fashion College. On the left is Sakurako in a maroon long-sleeved top under a printed dress - both of which are from Baby, The Stars
Read the full article »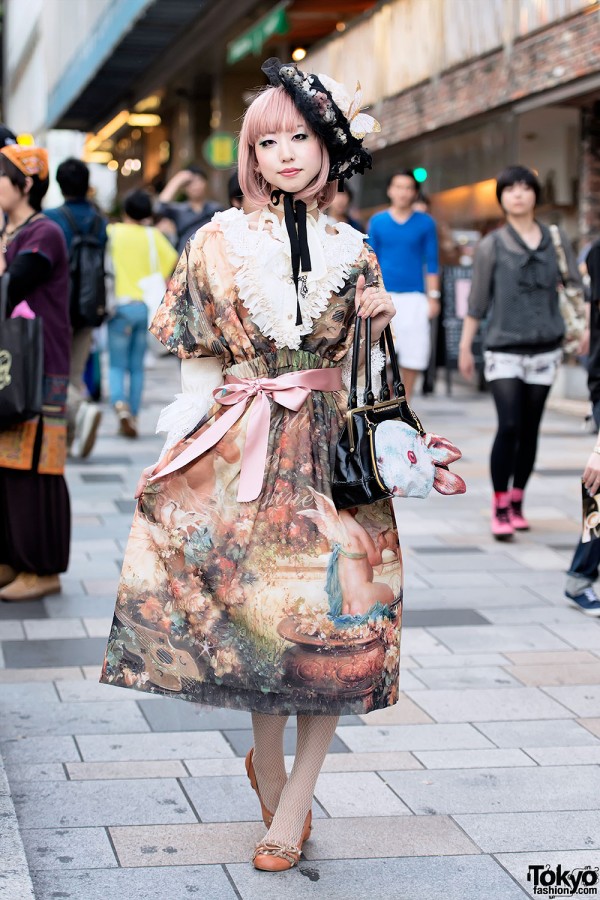 Misaki is a 20-year-old Harajuku girl who caught our eye on the street near the famous LaForet Department store. Her favorite fashion brand is the Japanese lolita label Juliette et Justine. Misaki's beautiful print dress is by Juliette et Justine.
Read the full article »