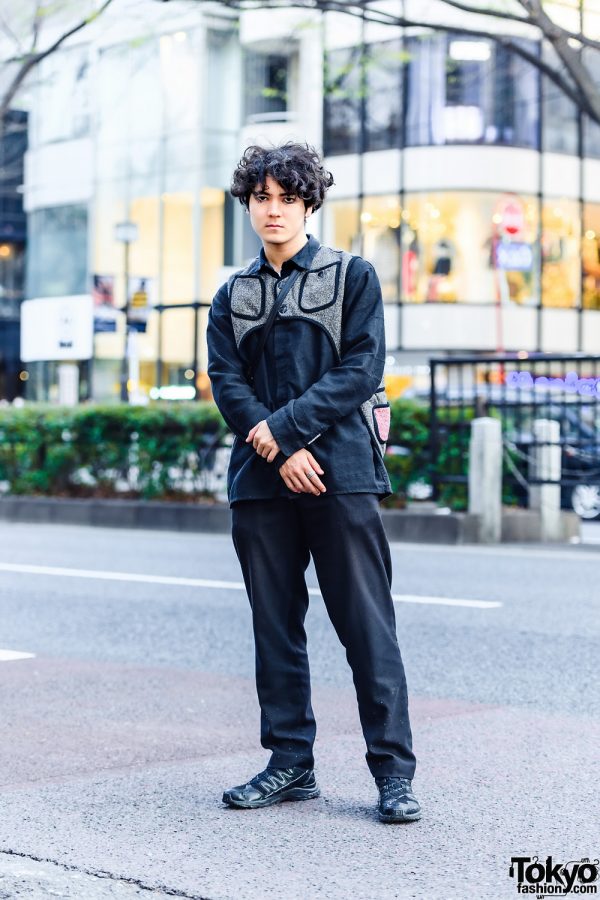 Here's 20-year-old Toby, a Harajuku guy we've often featured on our street snaps section. In addition to his curly bob, Toby stepped out in a vintage black button down shirt, which he layered with an asymmetrical furry vest from Kapital.
Read the full article »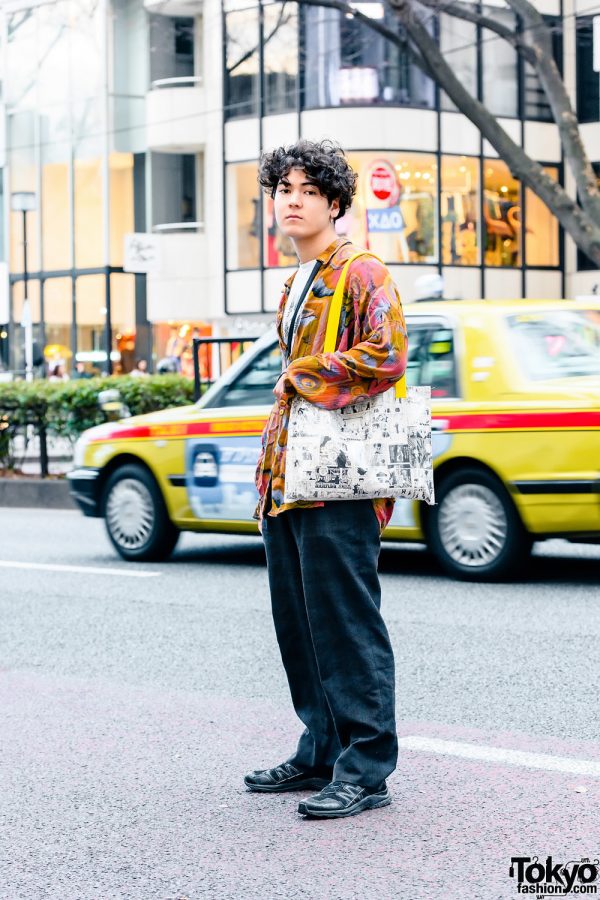 While we were exploring the streets of Harajuku, 20-year-old Toby caught our attention with their street style. Toby is wearing an Undercover shirt under printed vintage long sleeves, which they paired with vintage dark plaid pants and black Salomon shoes.
Read the full article »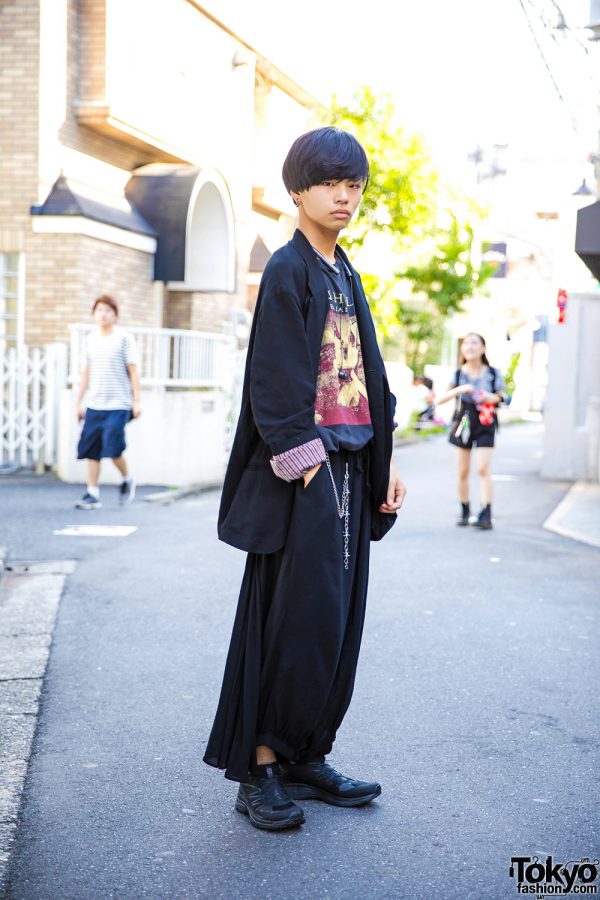 We ran into Yuta, who was dressed in head-to-toe black as he walked around the streets of Harajuku. The 16-year-old Japanese student donned a Yohji Yamamoto black jacket over a black Van Halen band T-shirt. Yuta also wore Yohji Yamamoto
Read the full article »