Captain's Hat & Long Denim Skirt
This cute Japanese girl and guy were photographed on Cat Street in Harajuku, near Takeshita Dori. The guy is wearing glasses, a striped half-sleeve shirt, rolled jeans with a leather belt, and leather shoes. The girl is wearing a captain's hat, a vest with a net pattern over a pink button-up gingham shirt, a long denim skirt, yellow socks, and blue vintage looking Nike sneakers. She also has a pair of glasses and some keys around her neck and she's also wearing a backpack. The guy is carrying a white and blue canvas bag.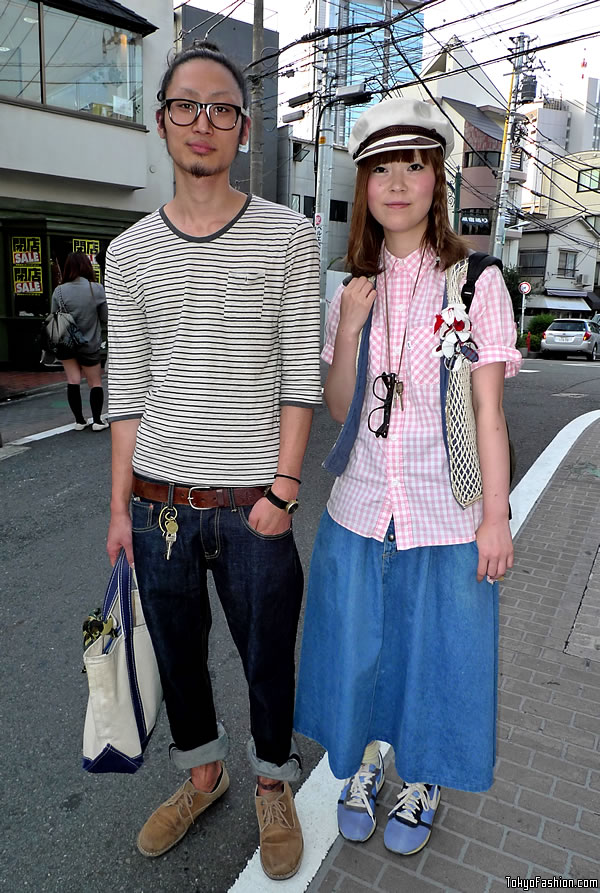 Click the photo to see a larger version.