Girl Scout Hat, Hair Bow & Smiles in Harajuku
We photographed these two smiley and stylish Japanese girls in Harajuku. They're both wearing long skirts and fashion with lots of layers and different materials. The girl on the left – the one with long blonde/red hair – is wearing a vintage Girl Scout hat. On her Girl Scout hat are several vintage American Red Cross achievement pins that say "Beginner Swimmer", "Advanced Beginner Swimmer", and "Intermediate Swimmer".
The girl on the right – the one with the cute short hairstyle – is wearing a hair bow, a cute accessory that is incredibly popular in Tokyo right now. Both girls were very friendly and fun, as you can probably guess by their laughter in the first photo.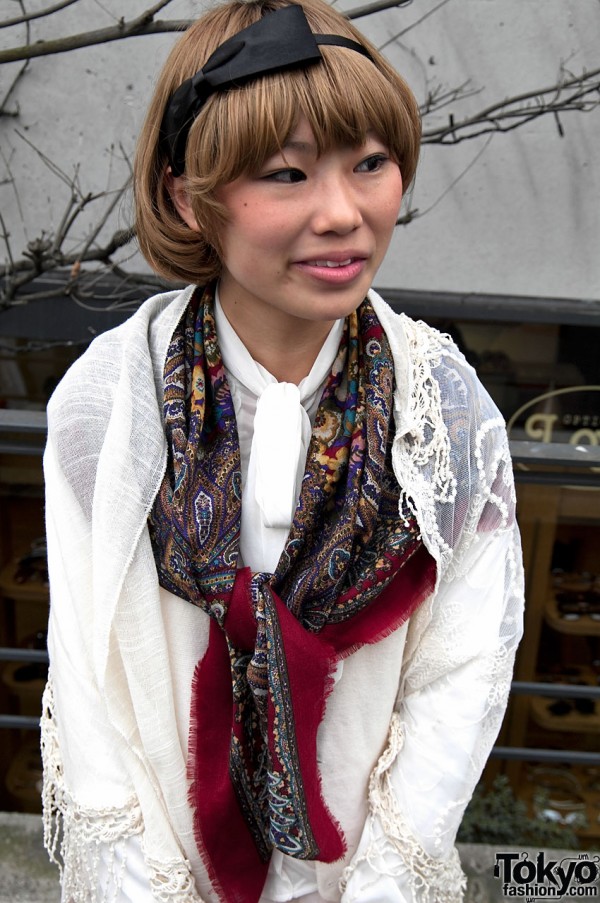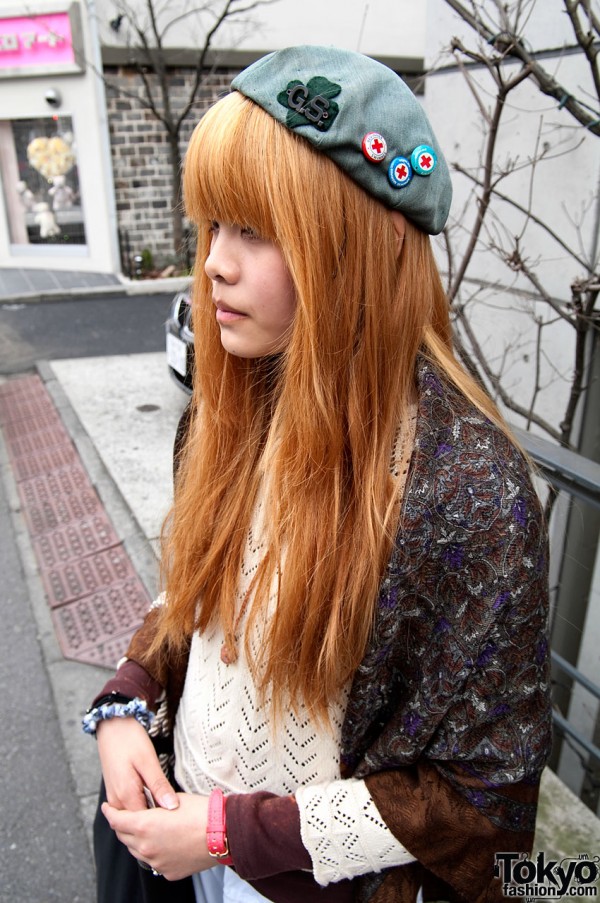 Click any of the pictures to enlarge them.