High Heel Men's Sneakers in Harajuku
This cool Japanese guy – who was carrying a shopping bag from Riccimie New York – was photographed on Cat street in Harajuku. He is wearing a black Converse beret, black shorts, men's leggings, a white jacket or button-up shirt with black spray paint on it over a colorful shirt (maybe some kind of flag pattern?) and a black bandanna tied around his neck. His black patent leather sneakers are by the Japanese brand Long Tall Sally and they have high heel inside the shoe, giving the wearer a 10cm (4 inch) height boost. Also, we can see the earphones from his mp3 player hanging from his shirt pocket.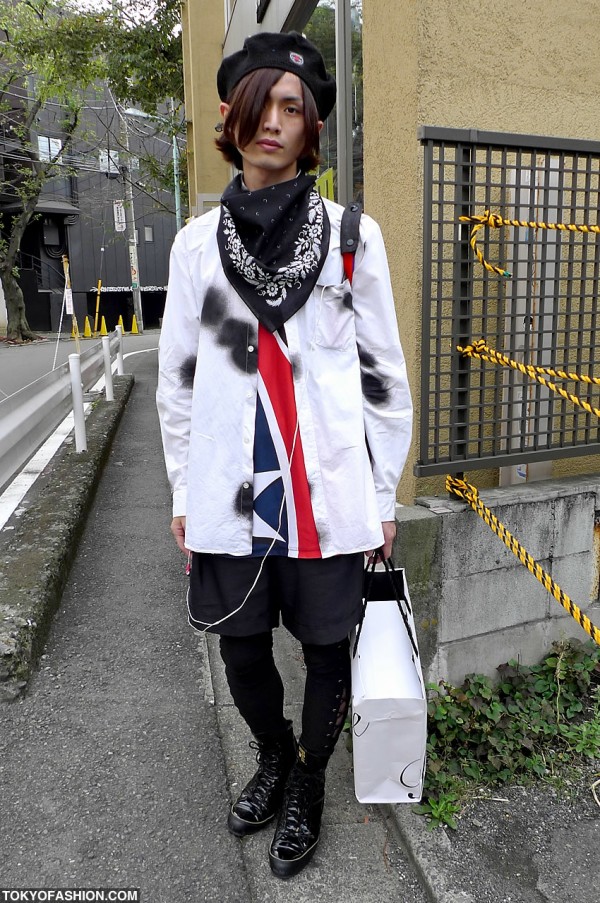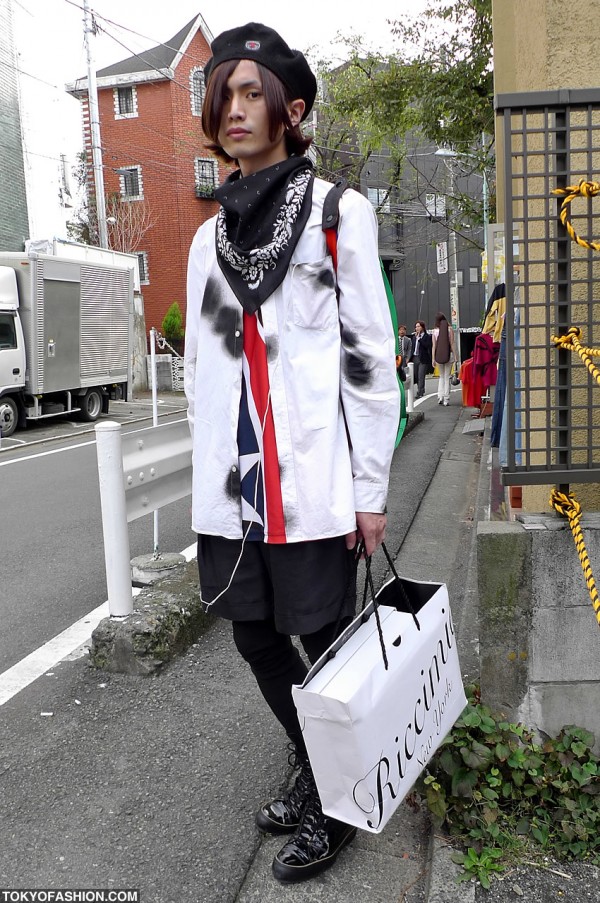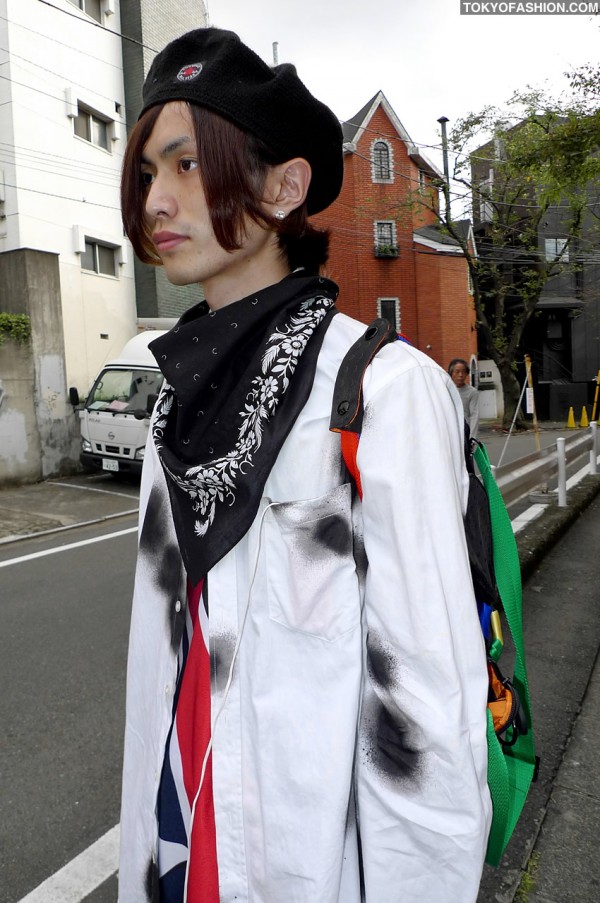 Click on the photos to enlarge them.