J-Pop Concert Fashion Girls
These two smiling Japanese girls were on their way to see Exile at Yoyogi National Stadium in Harajuku. Their fashion is a good example of the J-Pop fashion being worn by many of the fans attending one of the four Tokyo "The Monster" Exile concerts in the summer of 2009.
The outfits being worn to these J-Pop concerts tended to be heavily emblazoned with the name of the band (Exile), and was a bit more casual than usual Japanese street fashion. The crowd, which consisted of more girls than guys, were wearing mostly sneakers, bright colored t-shirts, and were decked out with a lot of Exile branded accessories from Exile towels and bags to posters and photos they could hold up at the show to wristbands and even Exile jewelry.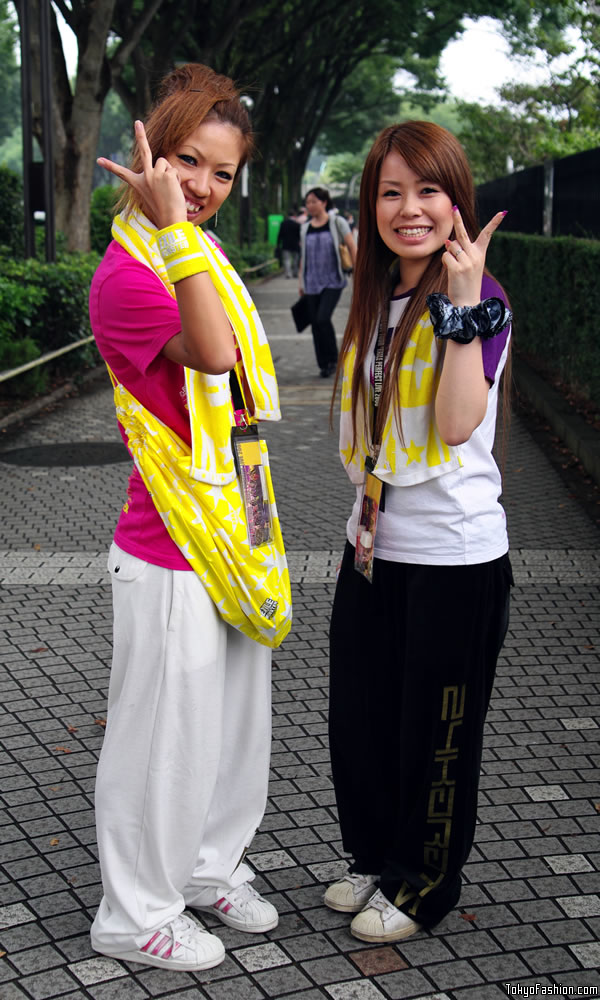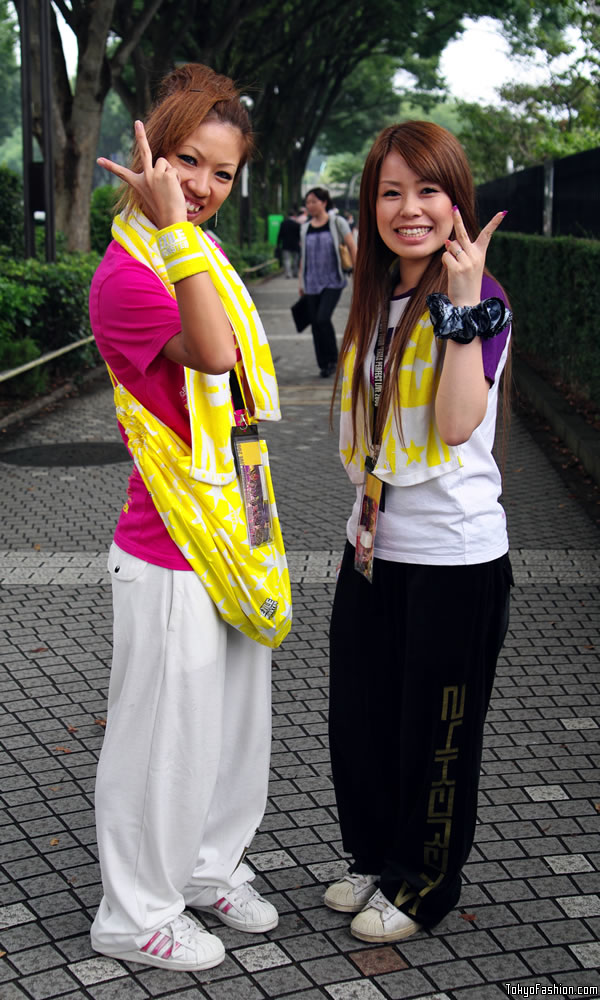 You can see a bigger version of this photo by clicking on the image above.
We've got another Exile fan fashion update with another two female fans coming up soon.