Mickey T-Shirt & White Fedora in Shibuya
This Japanese guy and girl posed for our photo in Shibuya near Harajuku. Their fashion is pretty simple and something that you see everyday all over Tokyo. The guy is wearing a Mickey Mouse t-shirt, baggy jeans, and white sneakers. He's carrying a bag by the Japanese brand Buzz Spunky. The girl is wearing a white fedora with a pink ribbon, a white top, cuffed denim shorts with a pink studded belt, and sandals. She is carrying an LV bag.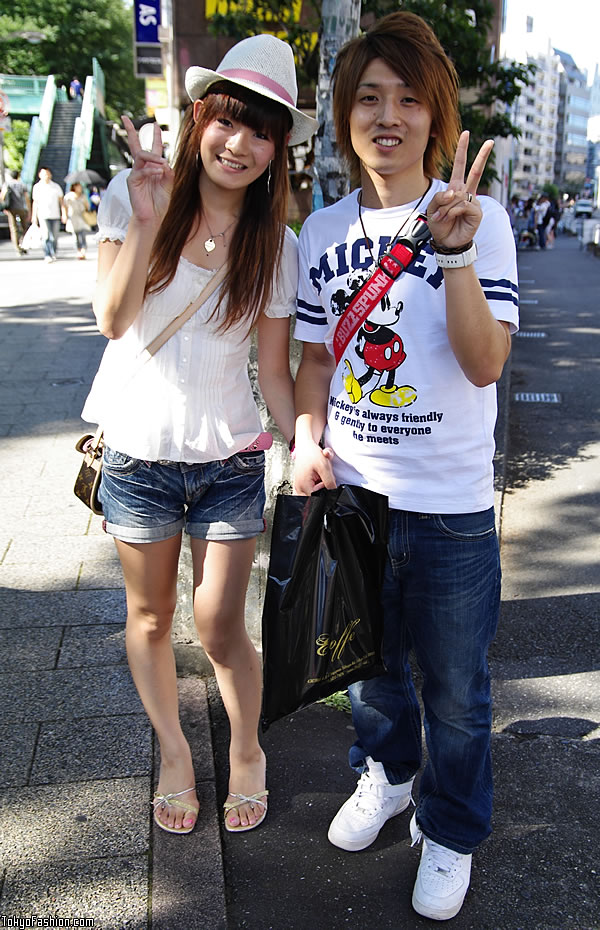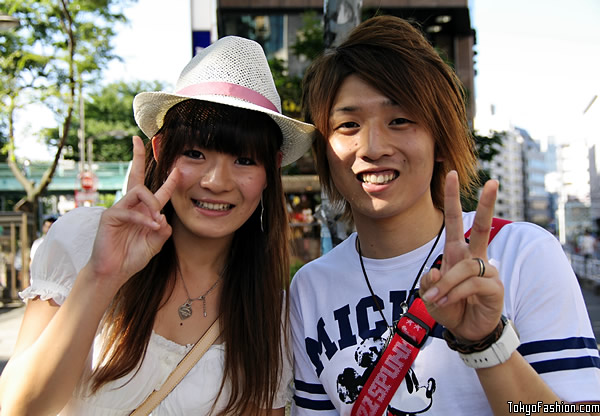 You can click the top photo to blow it up.