Music:
Unison Square Garden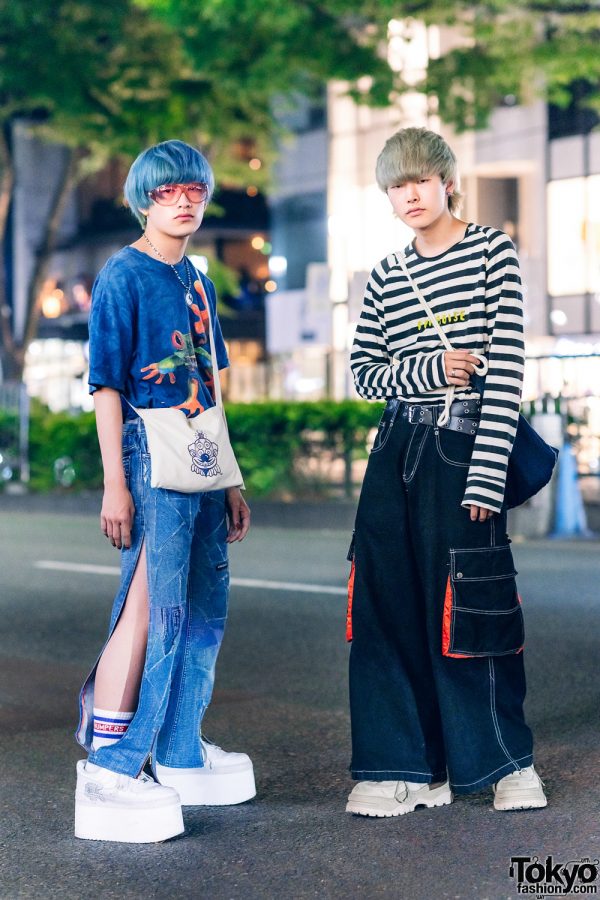 Easily catching our attention on the streets of Harajuku are Kaito and Shotaro, two 19-year-old students. At the left is Kaito sporting a striking blue bob. Kaito is dressed in a resale blue tie-dyed t-shirt with a colorful gecko print.
Read the full article »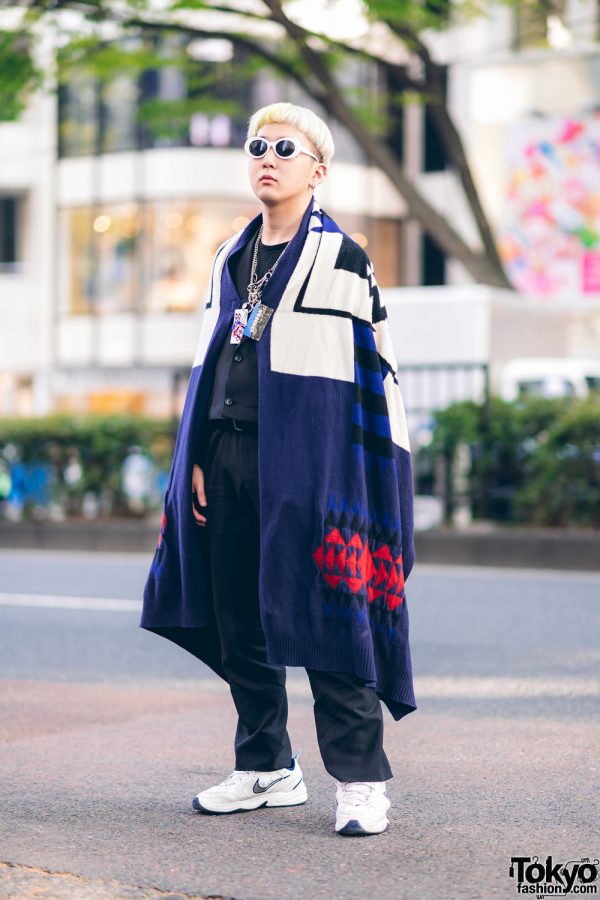 In Harajuku we met Koto, a 19-year-old beauty school student. Sporting a blunt bob with yellow streaks, Koto stepped out in a blue geometric print wool cape from Sacai, which he wore over a resale pinstripe vest and black t-shirt.
Read the full article »