Red Hair Guy vs. Orange Hair Girl in Harajuku
This Japanese girl and guy with orange and red hair were photographed on Cat Street in Harajuku. The guy is wearing a long t-shirt from the Girl Skateboard brand, baggy shorts, and yellow high top sneakers. The girl with him is making a too cute facial expression for the camera and wearing a blazer, black skirt, black leggings, and black Vans slip-ons. Both of them are wearing backpacks as their primary bags.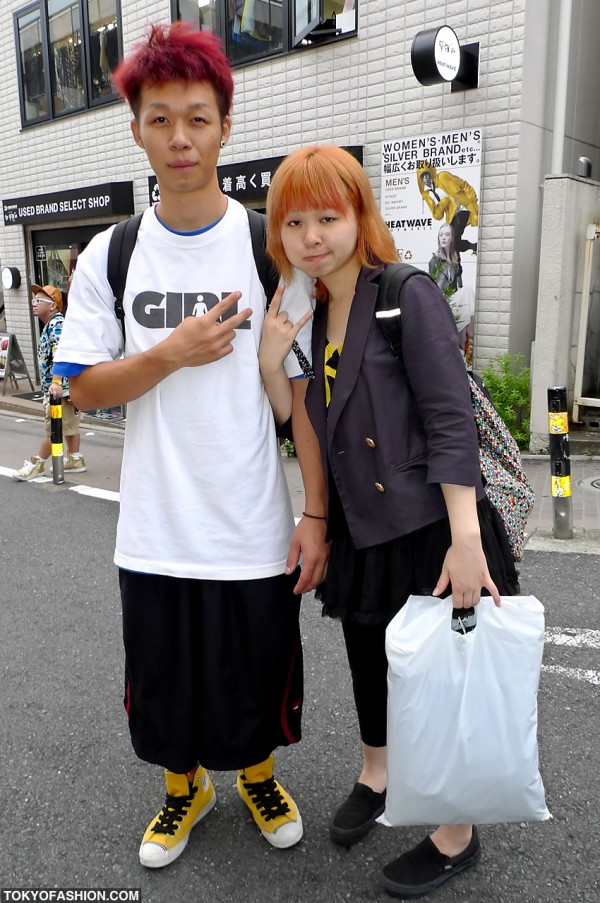 Click the photo to see it bigger.