Shirts With Colors & Patterns in Harajuku
This Japanese guy and girl were photographed in Harajuku. The sign they are standing in front of is for a cat cafe near Cat Street. Each of them is wearing a shirt with either bright colors (his multi-colored striped shirt) or bold patterns (her belted shirt seems to be covered in drawings of musical keyboards and something else). Besides his colorful shirt, he's wearing glasses, bell bottom pants, a backpack from Slapshot, quite a bit of jewelry, and Converse sneakers. The girl is wearing a red fedora hat, a black skirt, black leggings, and black Converse sneakers.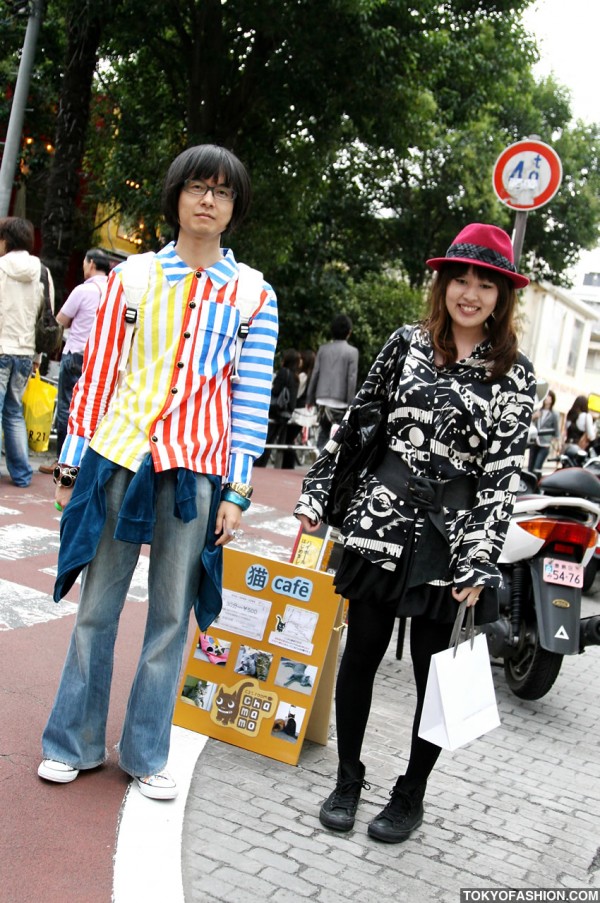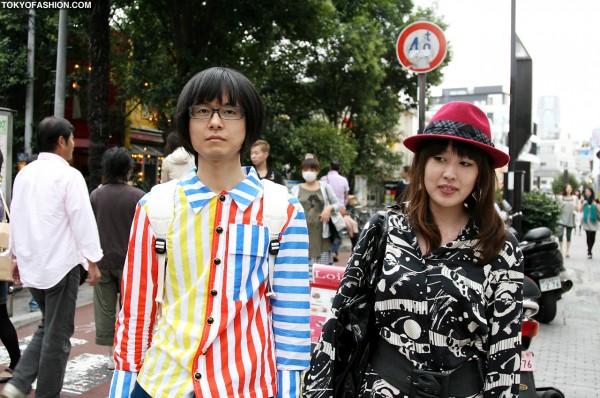 Click either photo to blow it up.