Striped Shorts, Plaid Shirt in Harajuku
A cute Japanese guy and girl posing on the street in Harajuku in the summer of 2009. The guy is wearing sneakers, shorts, and a plaid button up shirt over a t-shirt. The girl is wearing a straw hat, a red paisley pattern tank top over a white shirt, striped shorts, black leggings, and sandals. The guy is carrying a bag from the Tokyo shop Doux Dimanche and the girl is carrying a bag that has cute illustrations of candies all over it.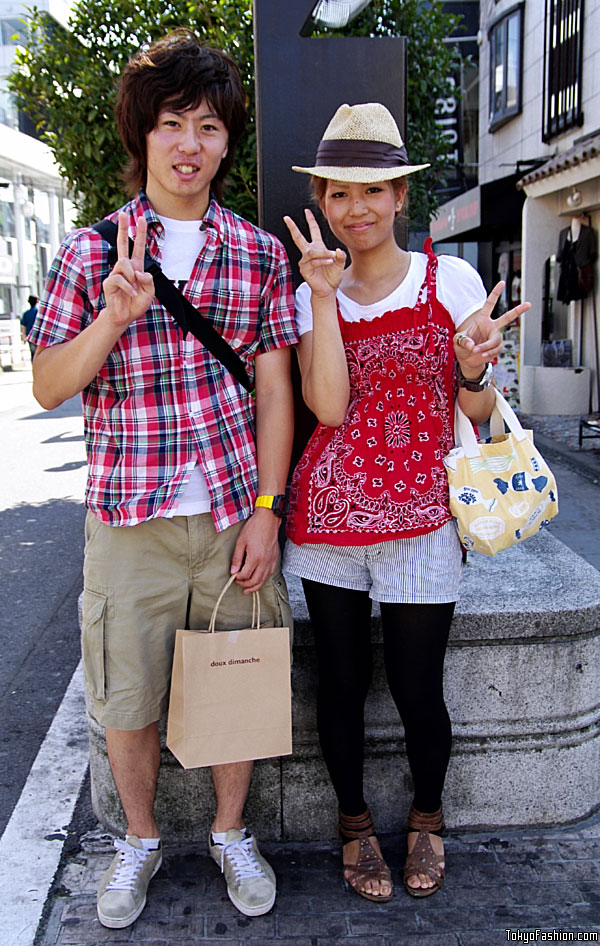 Click the photo to blow it up.