Tag
black heels Japanese Street Fashion
Browsing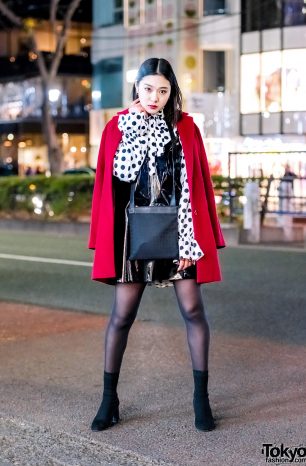 Japanese model and actress Manaka on the Harajuku street sporting a red, black and white ensemble.
Read the full article »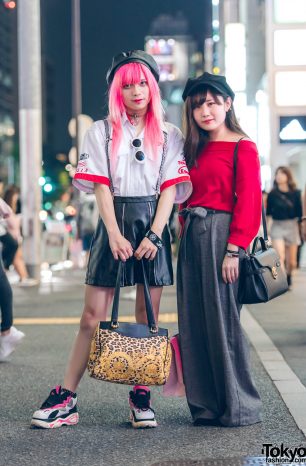 Bunka Fashion College students wearing a white collar shirt, leather skirt, platform sneakers, leopard print bag, a red off the shoulder top, oversized plaid pants, black heels and a satchel sling bag.
Read the full article »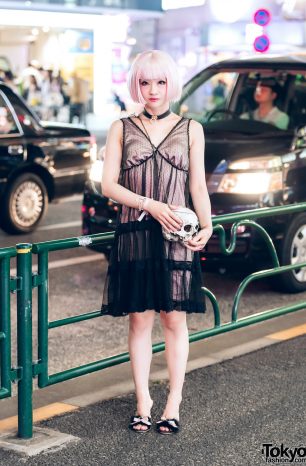 Tokyo Gabber DJ Kanon wearing a black babydoll lingerie dress, faux fur heels with bow trims, a skull handbag, an o-ring choker and a bow bracelet.
Read the full article »