Tag:
black high-top sneakers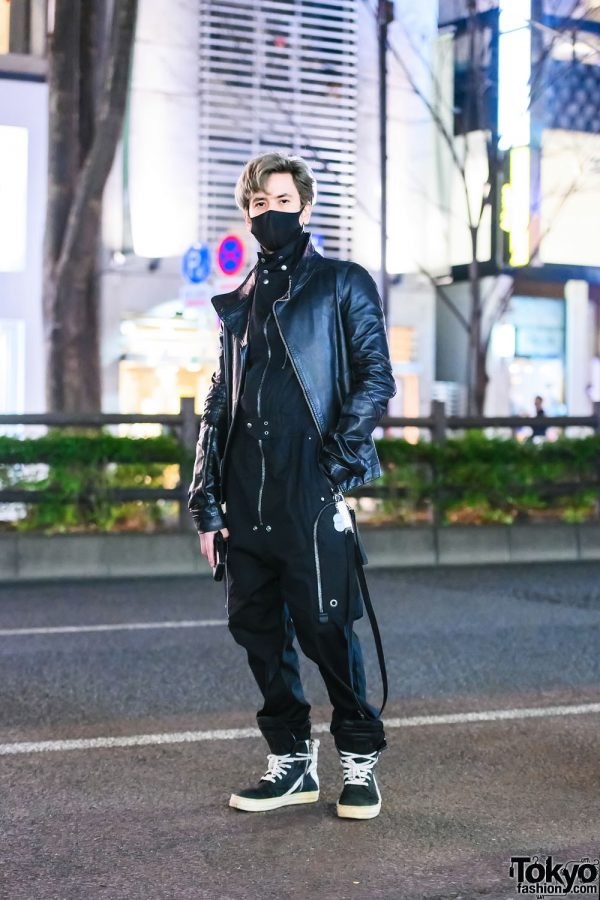 Meet Rob, originally from Brazil, whose dark street style caught our eye in Harajuku. Wearing a black cloth face mask, Rob stepped out in a Rick Owens jumpsuit, which he styled with a zippered leather jacket and high-top sneakers, both
Read the full article »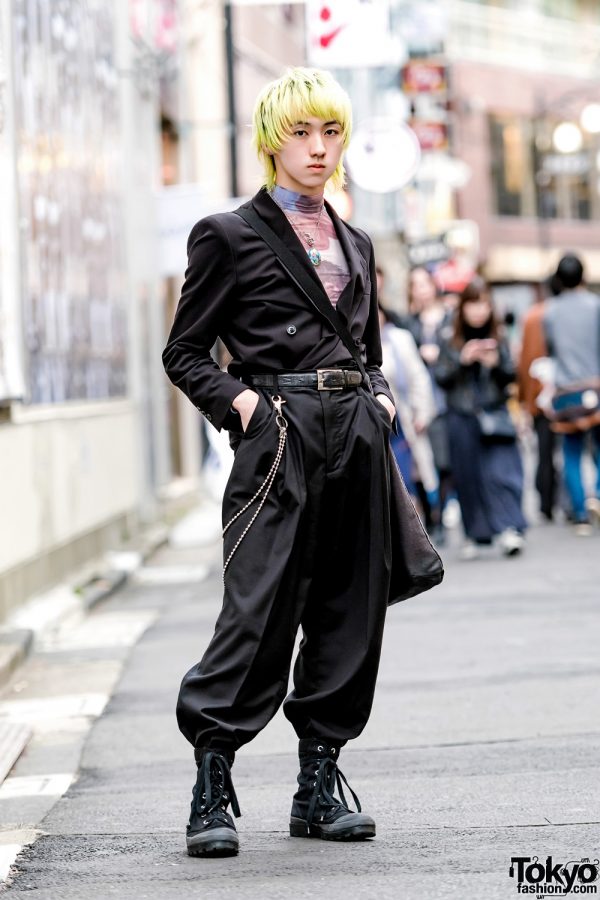 While taking a walk along a busy Harajuku street, we came across Ryo, a 19-year-old beauty school student whose neon green shaggy hairstyle and stylish black ensemble drew our attention. Ryo is dressed in a black double-breasted blazer from TTT_MSW,
Read the full article »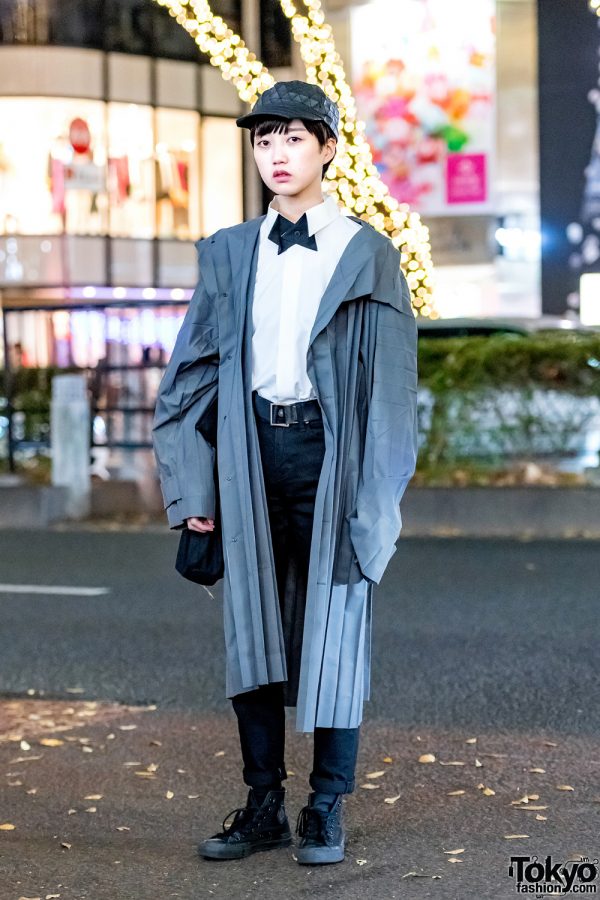 While strolling along the streets of Harajuku, we spotted Ai in a striking androgynous ensemble. The 19-year-old student wore a white Issey Miyake Homme Plisse top, which featured a hidden placket and a contrasting black panel on the buttoned collar.
Read the full article »