In Harajuku, we came across Selina, a 27-year-old teacher dressed in a striking pastel streetwear style. Selina is dressed in a sleeveless ribbed top styled with a resale black mesh utility vest. She also wore a handmade pastel tulle skirt,
Read the full article »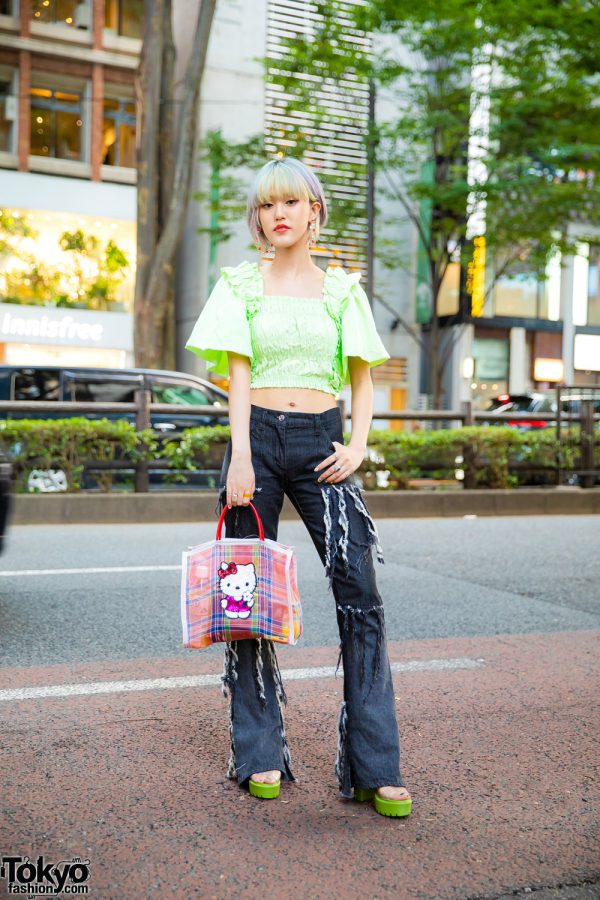 While walking around the streets of Harajuku we spotted Rikarin wearing rainbow-colored hair and vintage fashion. Rikarin is wearing a neon green Zara ruched crop top with wide sleeves. She paired this with vintage flared denim jeans with distressed detailing.
Read the full article »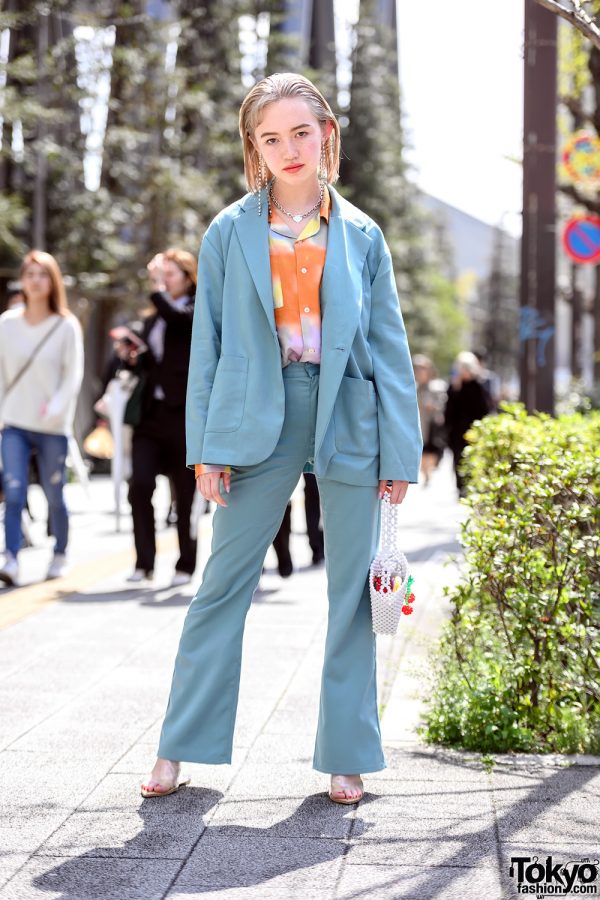 Ashley is an 18-year-old Japanese model and fashion student who we met on the street outside of Vantan Fashion School's entrance ceremony in Shibuya, Tokyo. We often see Ashley around the streets of Harajuku. Ashley is wearing a powder blue
Read the full article »