Tag
eyeballs Japanese Street Fashion
Browsing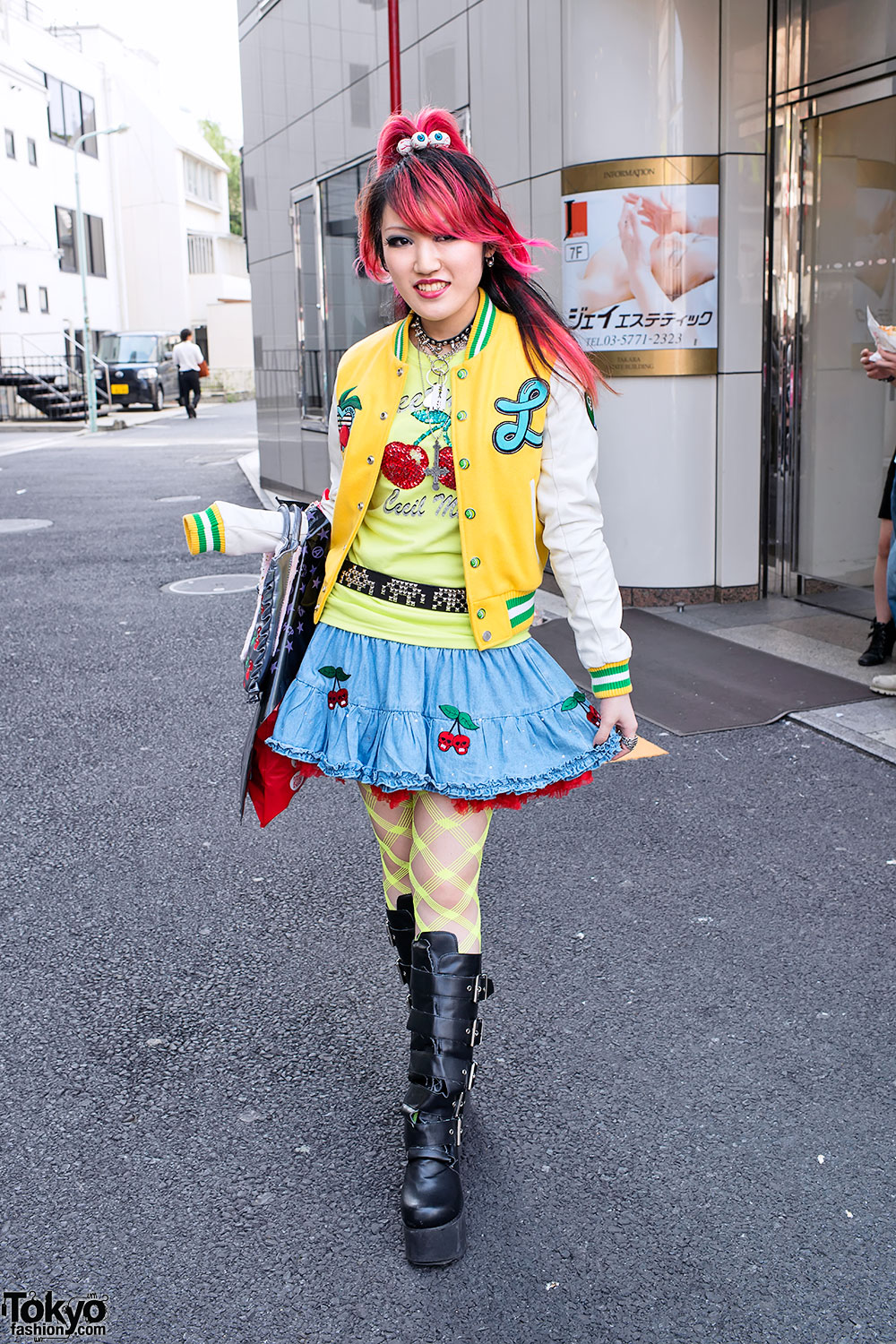 Guitar-playing Japanese highschool girl with pink hair in a cherry-themed outfit and tall platform buckle boots.
Read the full article »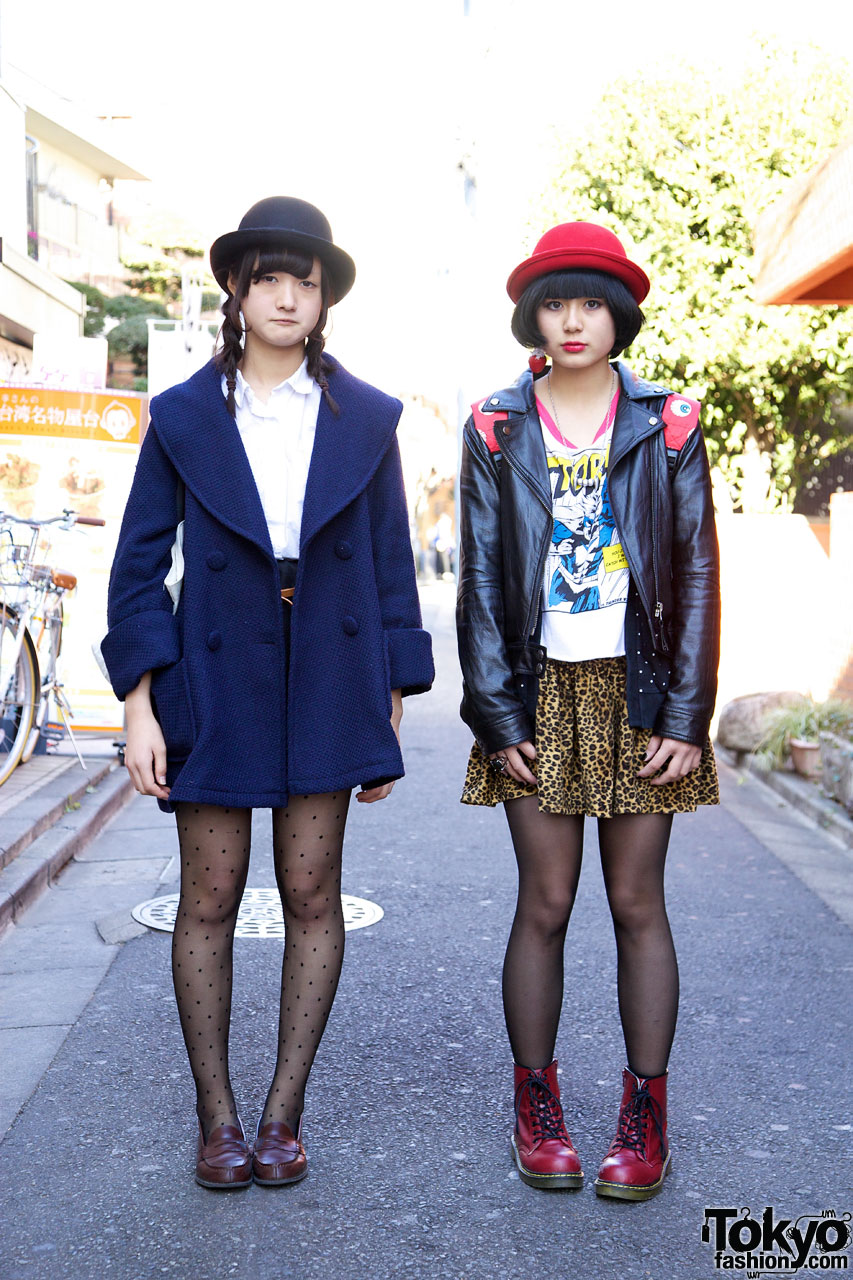 Students in black and red derby hats, blue coat with shawl collar & Spinns motorcycle jacket.
Read the full article »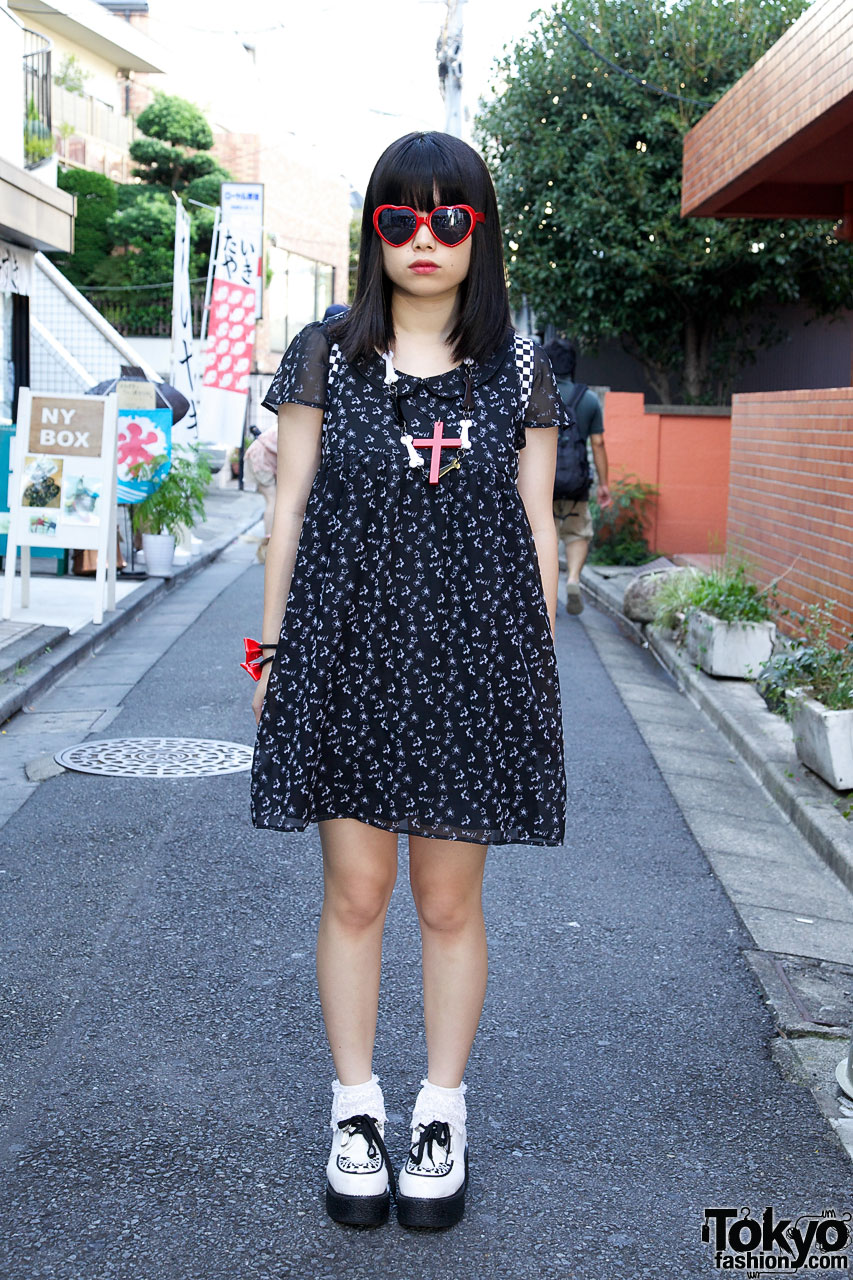 16-year-old Japanese girl wearing a World Wide Love dress, white creepers, a bone necklace from Monomania and eyeball bow bracelets from Hellcat Punks.
Read the full article »