Tag
green cap Japanese Street Fashion
Browsing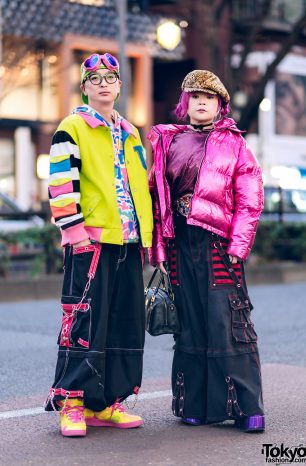 Harajuku couple sporting colorful and metallic streetwear looks with matching wide leg pants while out and about on the street.
Read the full article »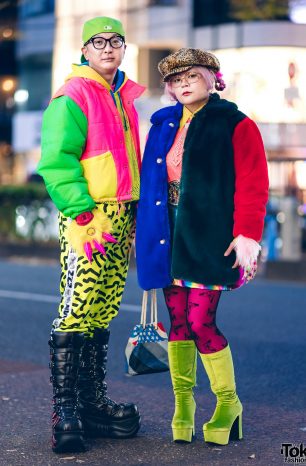 Japanese duo in colorful couple fashion with colorblocked jackets, printed pants, mesh shirts, platform buckle boots and velvet boots.
Read the full article »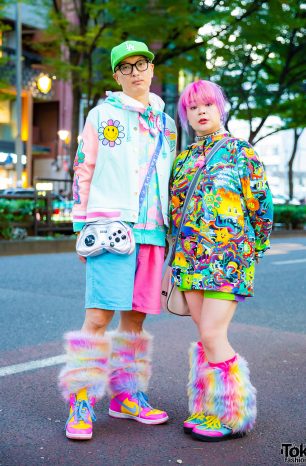 Harajuku couple in colorful kawaii streetwear style with printed jackets, colorblock shorts, furry leg warmers, colorblock sneakers and kawaii accessories.
Read the full article »