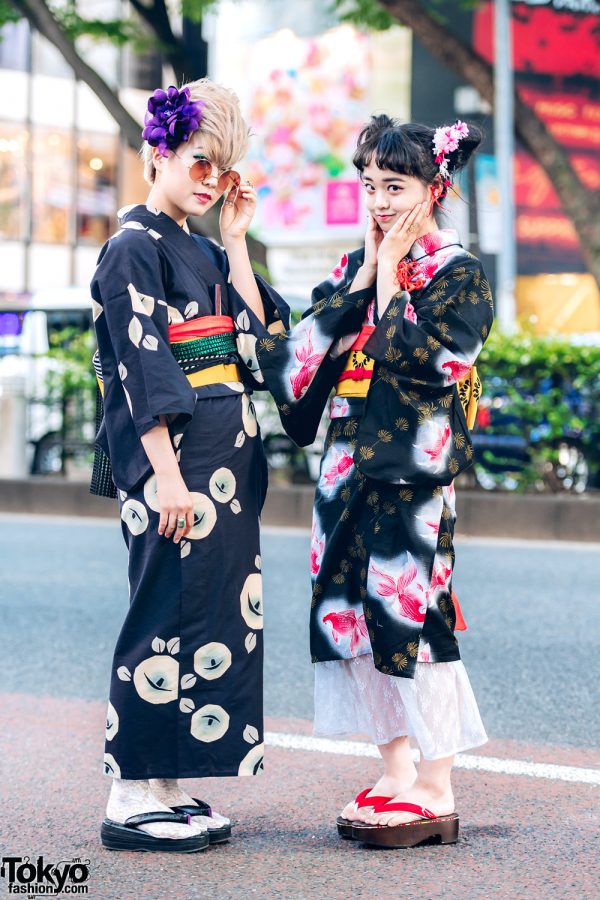 Standing out on the Harajuku street are Fumina and Misa, two 20-year-old students sporting Japanese yukata street styles. Sporting a purple flower headpiece on her short blonde hair, Fumina stepped out wearing a black handmade yukata with white leaf prints,
Read the full article »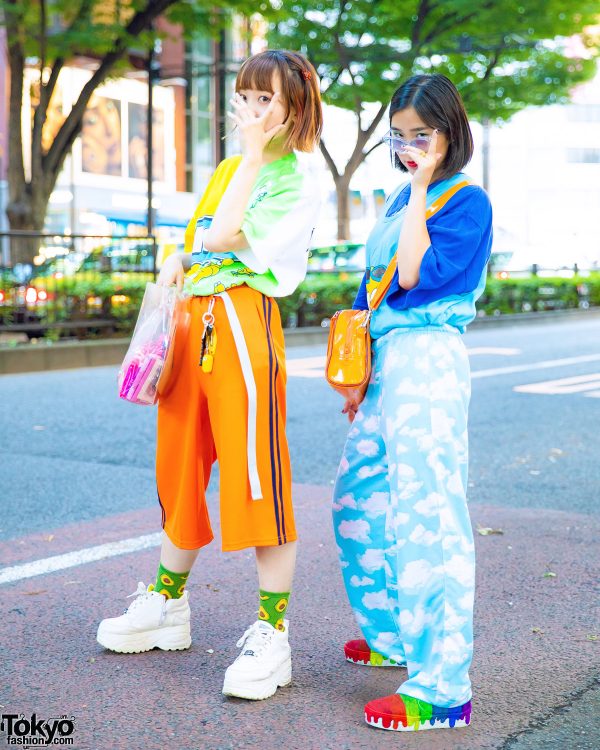 We spotted Mai and Saya, whose colorful outfits brightened up the streets of Harajuku. On the left is Saya in an oversized graphic tee from Kiki2. The 17-year-old student tucked it into orange pants from Aymmy in the Batty Girls.
Read the full article »