Tag:
knee-high lace-up boots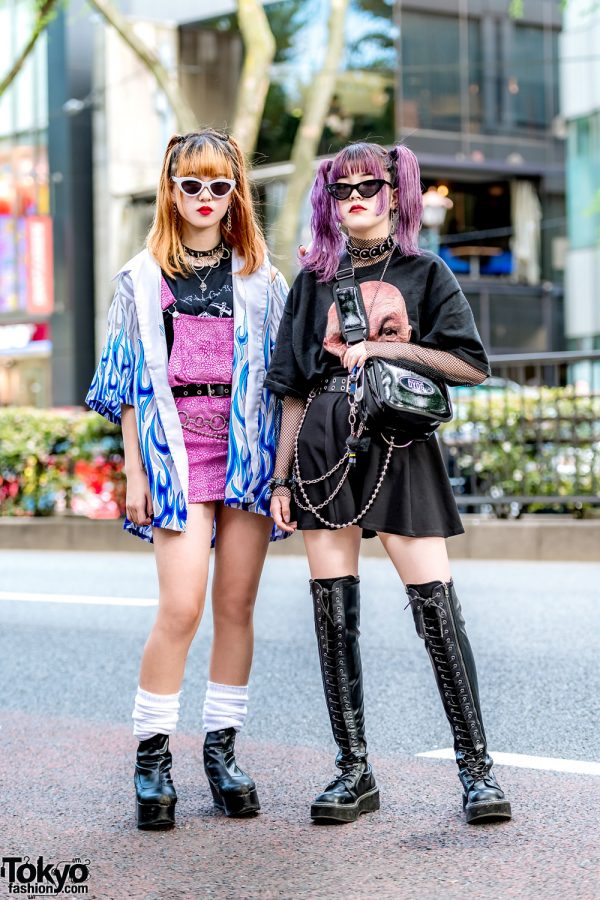 While taking a leisurely stroll along the streets of Harajuku, we came across Maria and Megumi, two teen girls whose edgy streetwear styles often catches our eye. At the left is Maria sporting blonde twin tails. The 15-year-old student is
Read the full article »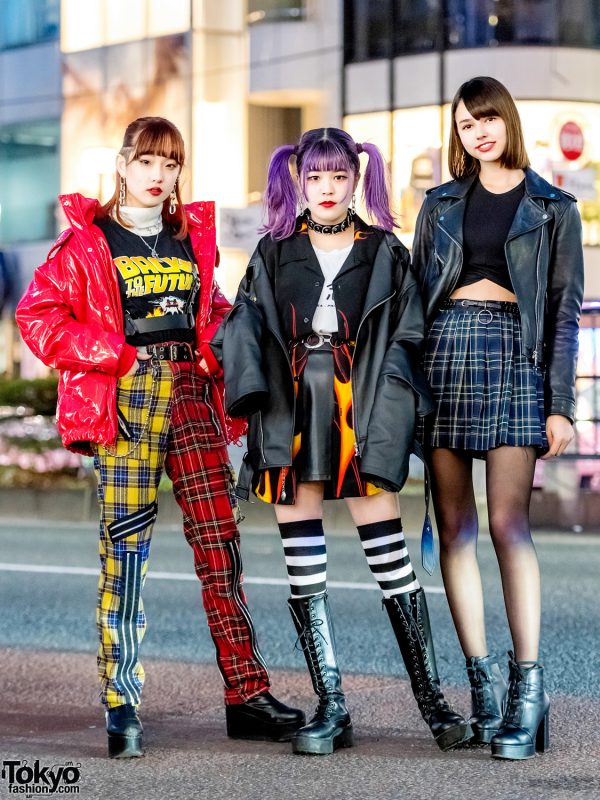 While out and about on the streets of Harajuku one early evening, we came upon this trio of teenage girls dressed in eye-catching street styles. They are Megumi, Maria, and Ayumi. Let's take a closer look at their individual ensembles.
Read the full article »
We spotted a familiar face on the streets of Harajuku, sporting twin braids and clad in head-to-toe black. Here's Megumi, who donned a vintage black leather jacket over a vintage black graphic sweater cinched at the waist with a black
Read the full article »