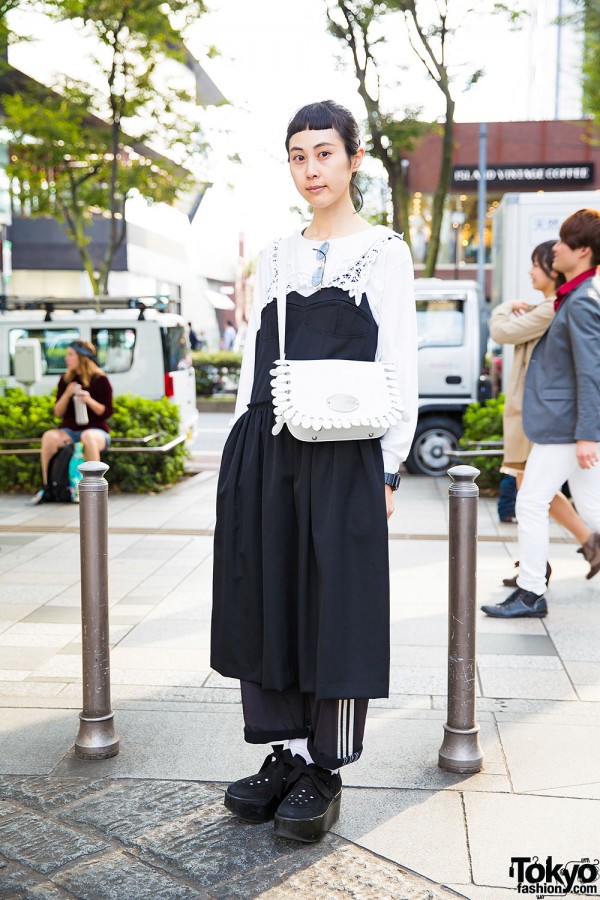 Yama works at the iconic Harajuku footwear brand Tokyo Bopper. She was wearing a layered black and white outfit when we street snapped her in Harajuku. Yama's top is vintage, worn with a black dress over Adidas three stripes sweatpants.
Read the full article »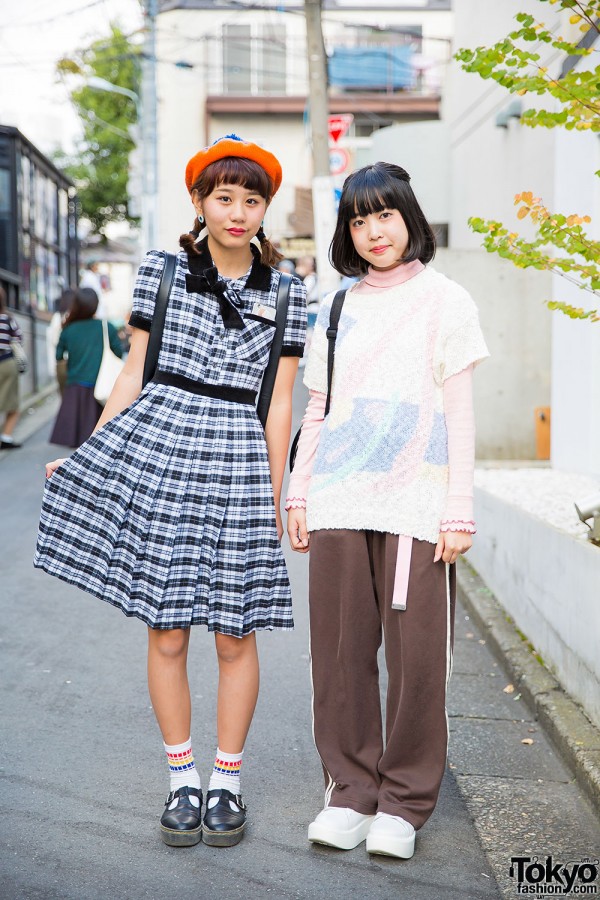 We met these two students on the street in Harajuku. Here is what we found out about their fashion: Kaede - 16-years-old to the right - is wearing a resale sweater over a turtleneck with vintage Adidas three stripes pants.
Read the full article »