Tam Hats & Tattoos in Harajuku
These two cool guys were walking on Cat Street in Harajuku when we spotted them. When we first saw them, we thought they looked like Japanese revolutionaries!
Both guys are wearing what look like rasta-style crocheted tam hats. The guy on the left is also wearing a long multi-colored crocheted vest, baggy jeans, a backpack, and Adidas sneakers. The guy on the right is wearing a green long sleeve shirt (looks vintage military style), wide blue corduroy shorts (or cutoff pants), a scarf, a shirt tied around his waist, and New Balance sneakers. The guy on the left has a massive tattoo on his chest that looks like it might be a nurse. We couldn't see the entire thing because it was so big. He also has a spiderweb tattoo on his arm, which is shown in the second picture.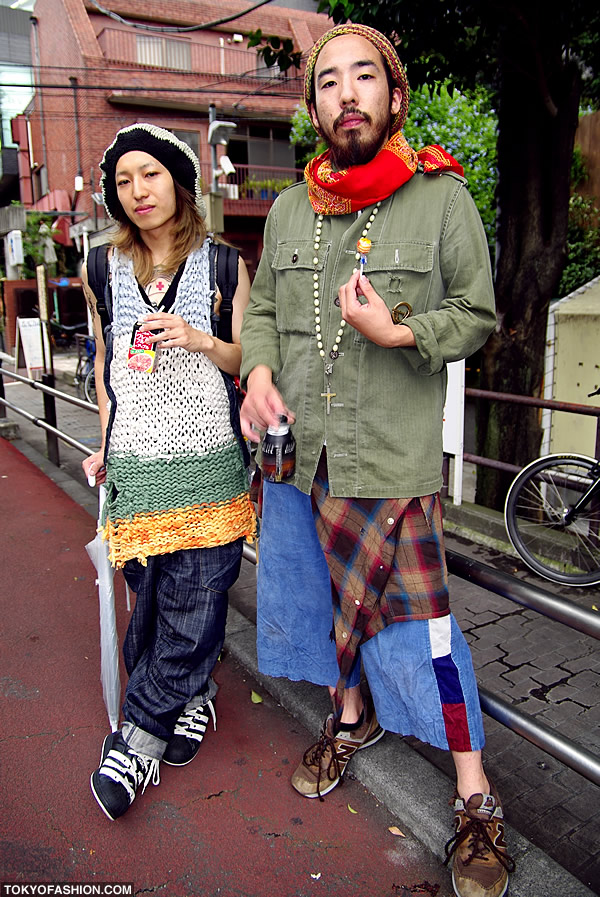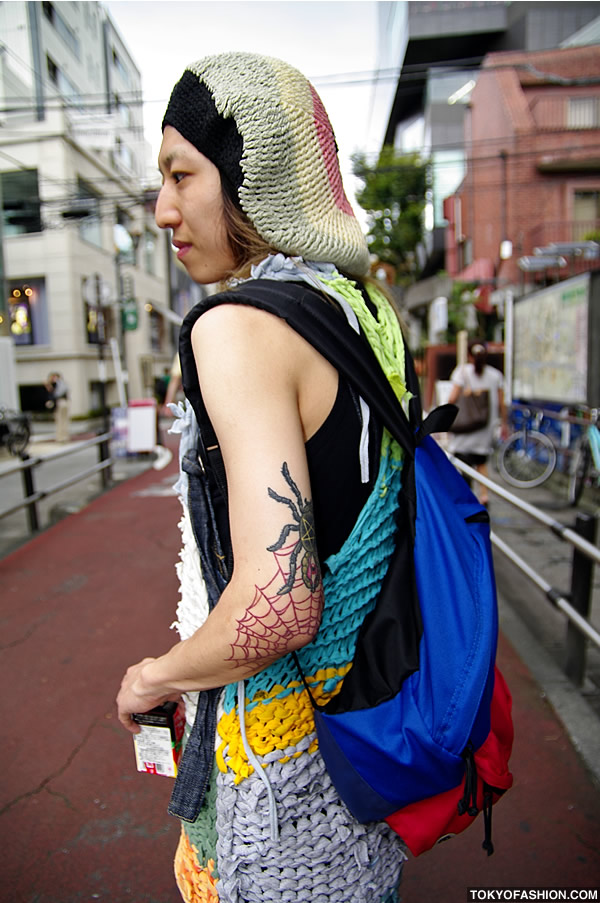 Click either photo to enlarge it.