Typhoon Melor vs. Harajuku Street Fashion
Typhoon Melor – or Typhoon 18 if you prefer – hammered Tokyo with rain and wind this morning. So, rather than hide inside of a building like sensible people were doing, we decided to head out into Harajuku to see if we could find any interesting street fashion. The rain had stopped, but because the Yamanote Line was shut down, there weren't many people. After a little searching, we did find one cool Japanese girl to give us our street fashion fix. She seemed a bit shocked at first because we were approaching her about fashion during a typhoon, but once she realized we were serious she was very friendly and more than happy to pose for some photos.
This girl was cute from head to toe. She had hair tied up in a scarf and was wearing a very colorful long dress with a black long-sleeve shirt and what looked like a button-up cape or shawl over it. She also had on an amazing necklace that was a large (life-size?) frog made of what looked like mosaic tile and mirrors. Her shoes were ballet flats and she was carrying a large quilted bag with lots of colors and patterns.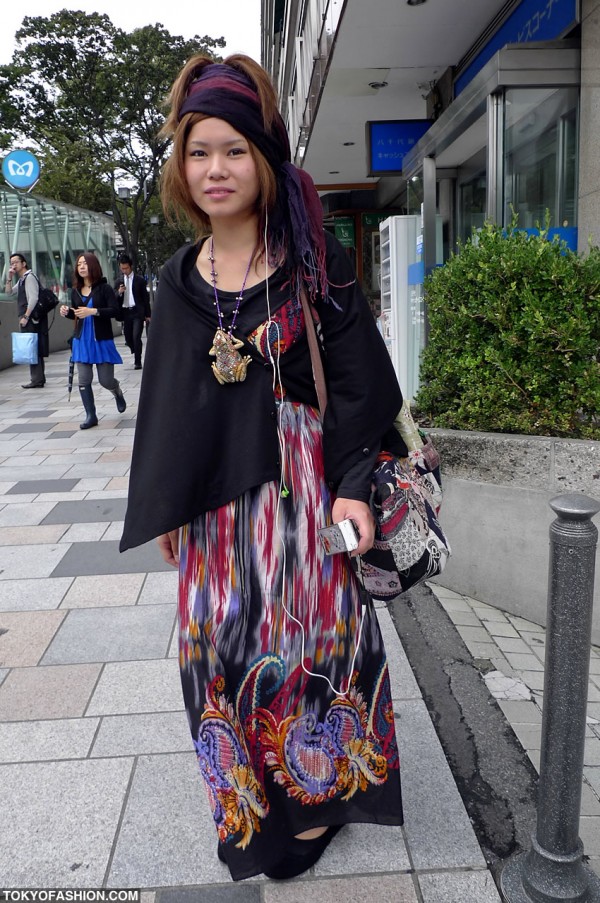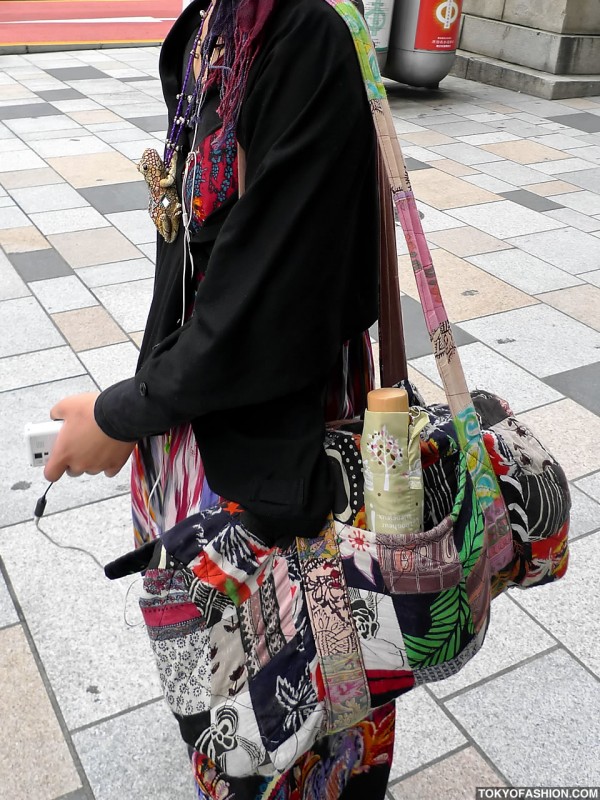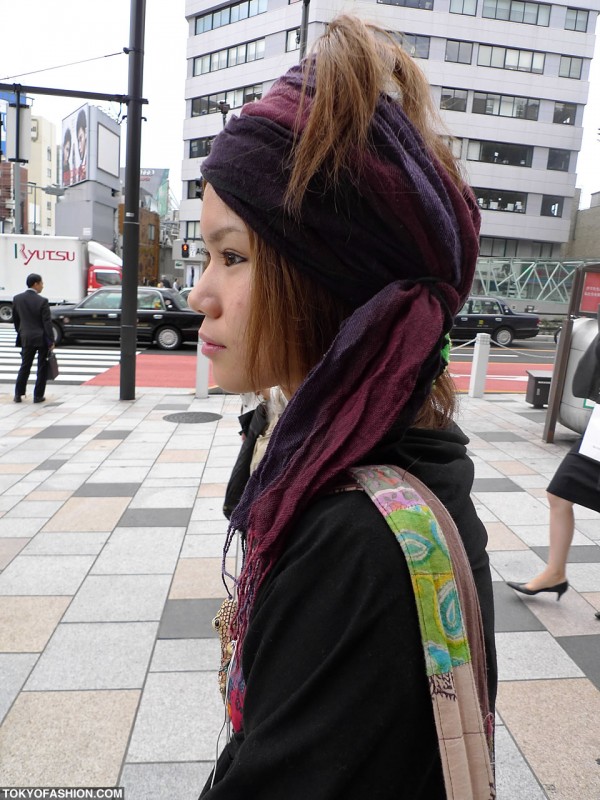 Click any of the pictures to see them in high resolution.