Alice and the Pirates Meets 6%DokiDoki
We couldn't help but notice the eye-catching outfit that this cute blonde girl is wearing. Her vintage print top with ruffles at the shoulder is from Peace Now. Her skirt from H. Naoto is a combination of red gingham, black lace and ruffles.
Her red platform sandals from Alice and the Pirates are complemented by black thigh-high stockings. Her accessories are from 6%DokiDoki, Claire's and Cospa and include plastic bows and star pins on her red gingham scarf. She's also wearing striped gloves with several plastic bracelets.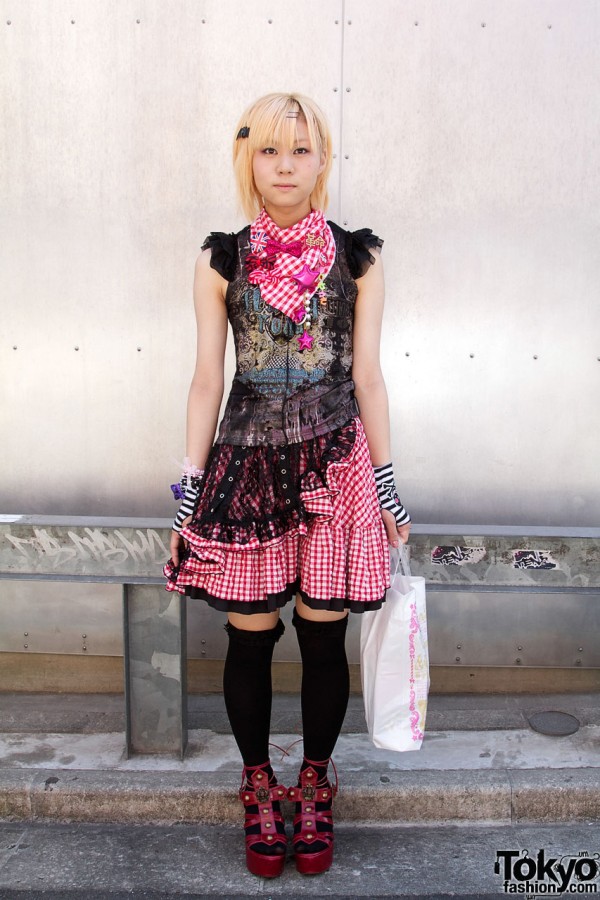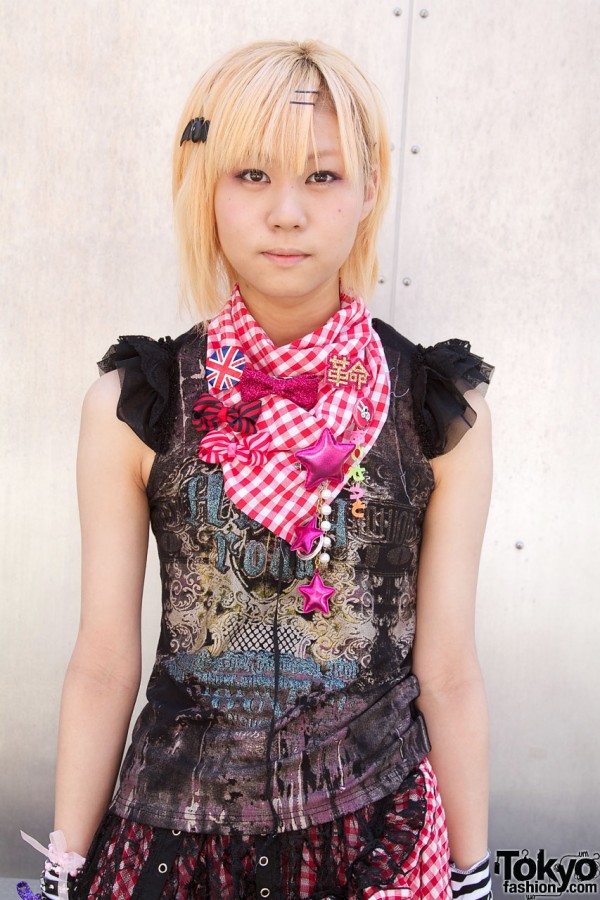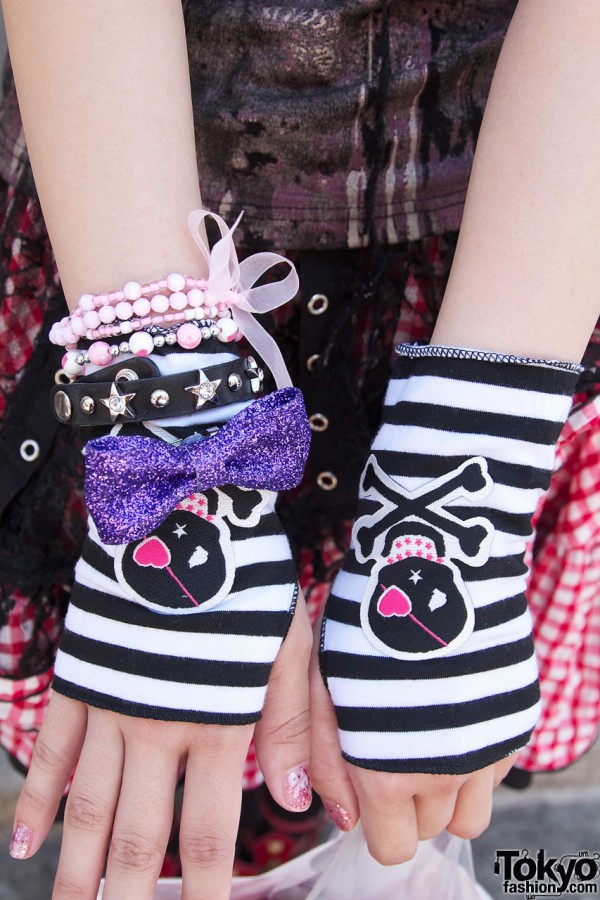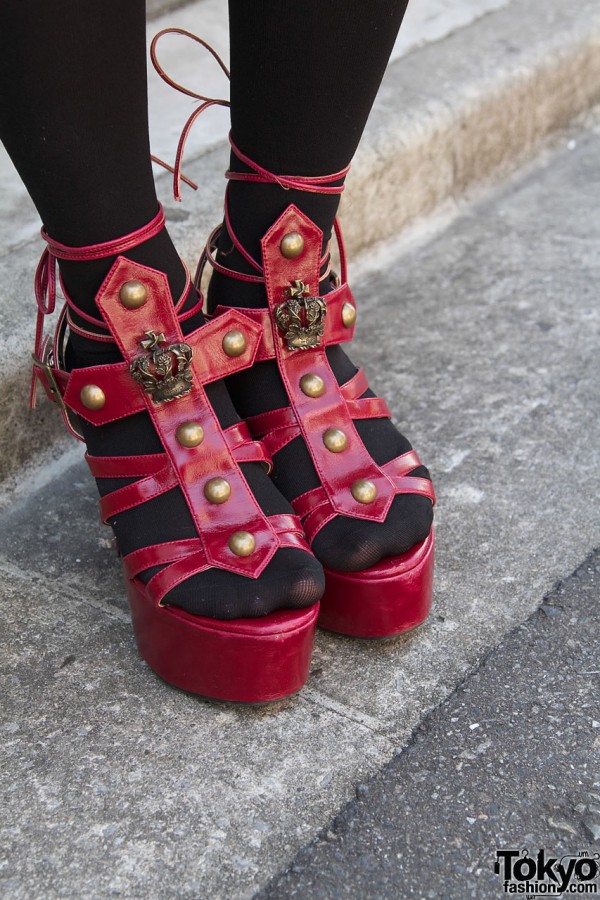 Click on any photo to enlarge it.