Shohey, a 23-year-old apparel industry worker, is wearing a few simple black pieces that are combined to create an edgy look. His Bernhard Willhelm top features large braided trim. The fabric of his Bless shorts makes them unique. He's also wearing striped socks and unzipped boots from Martin Margiela.
Shohey is carrying a Surface to Air bag. His accessories include trendy large glasses and a black and red watch from Bless. He told us his favorite shop is Heathen and he likes the music of Zabadak.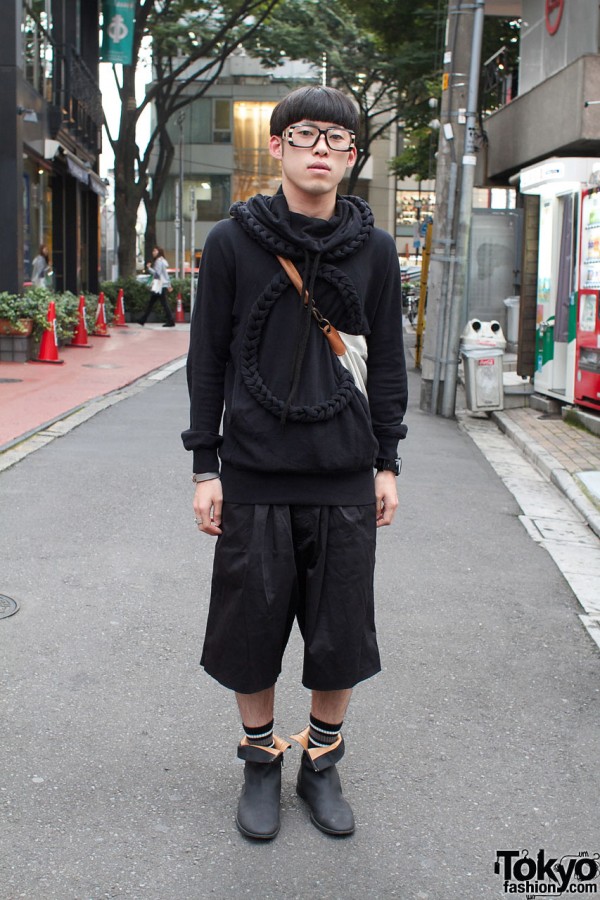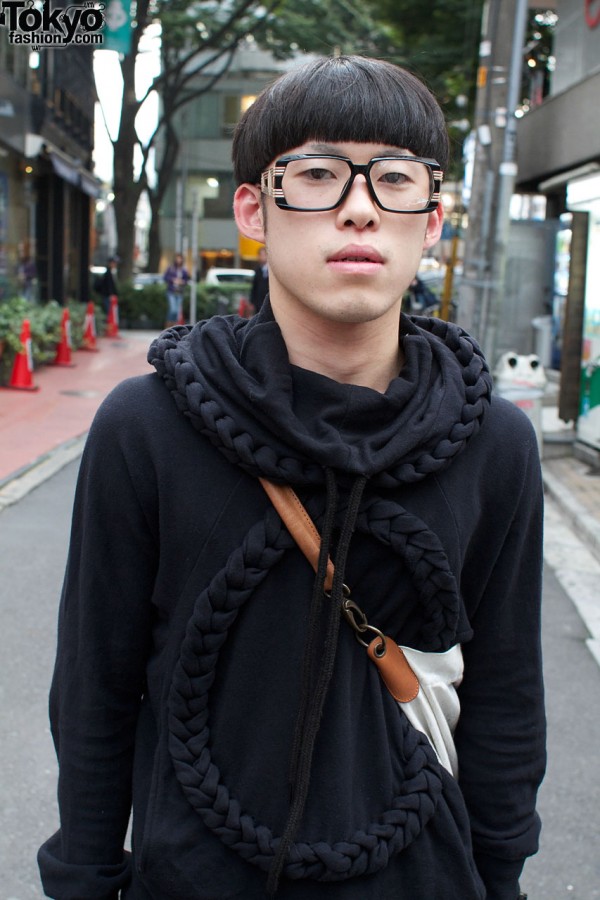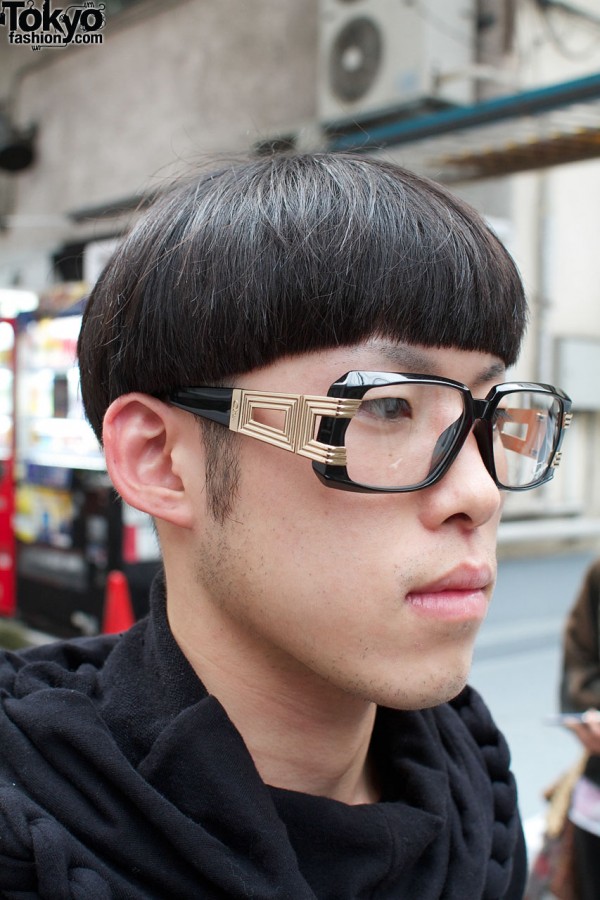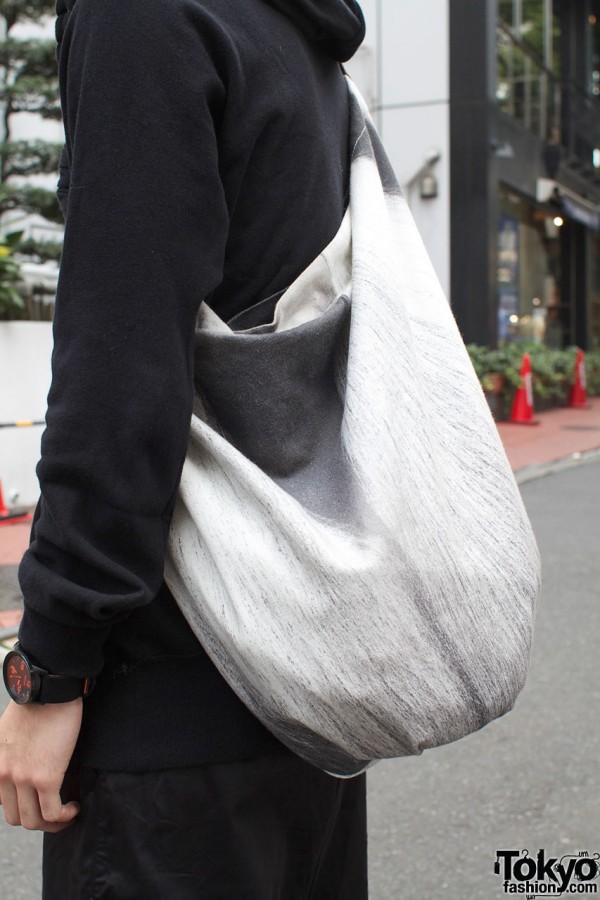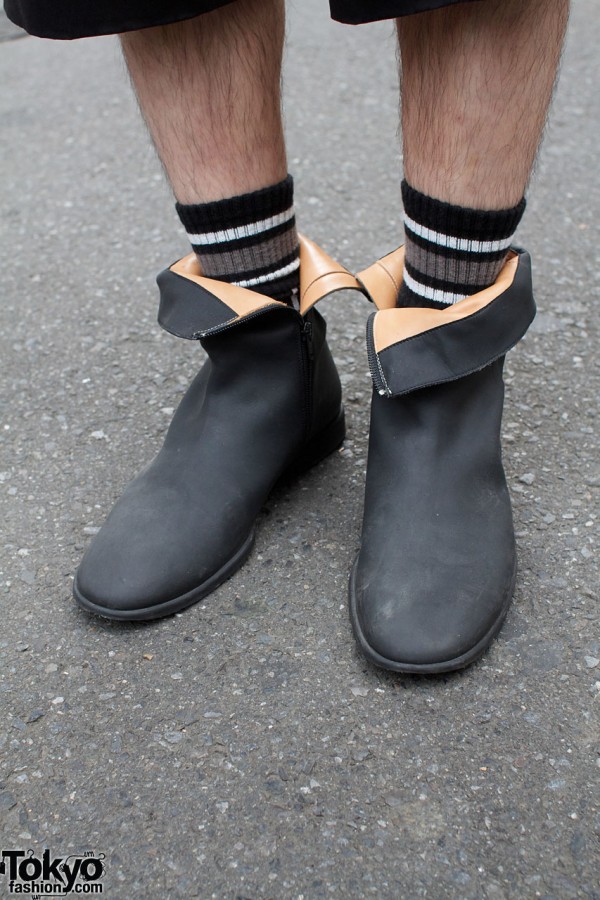 Click on any photo to enlarge it.