Archive
Lily Brown Japanese Street Fashion
Browsing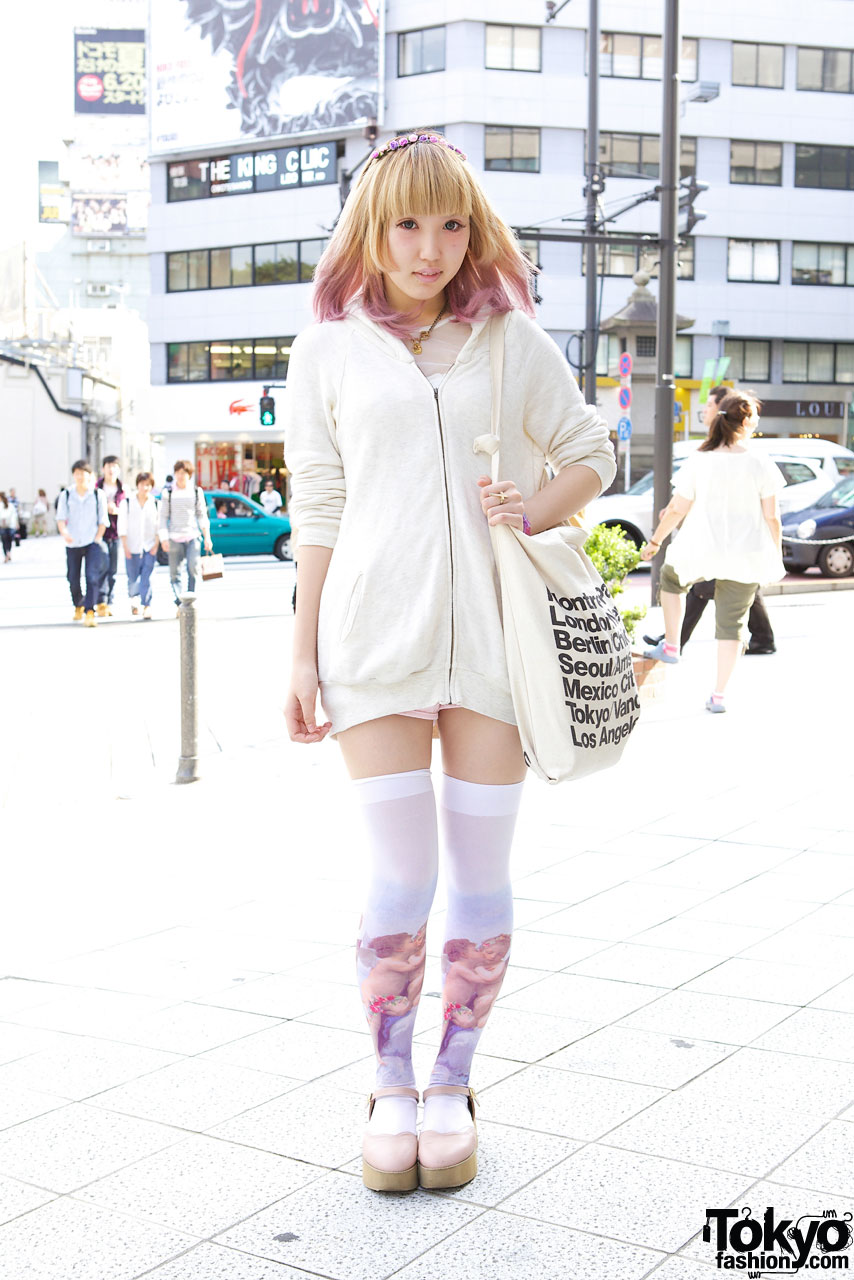 Stylish Japanese student with pink-tipped hair, cute cutout hoodie, graphic tights & platform shoes on the street in Harajuku.
Read the full article »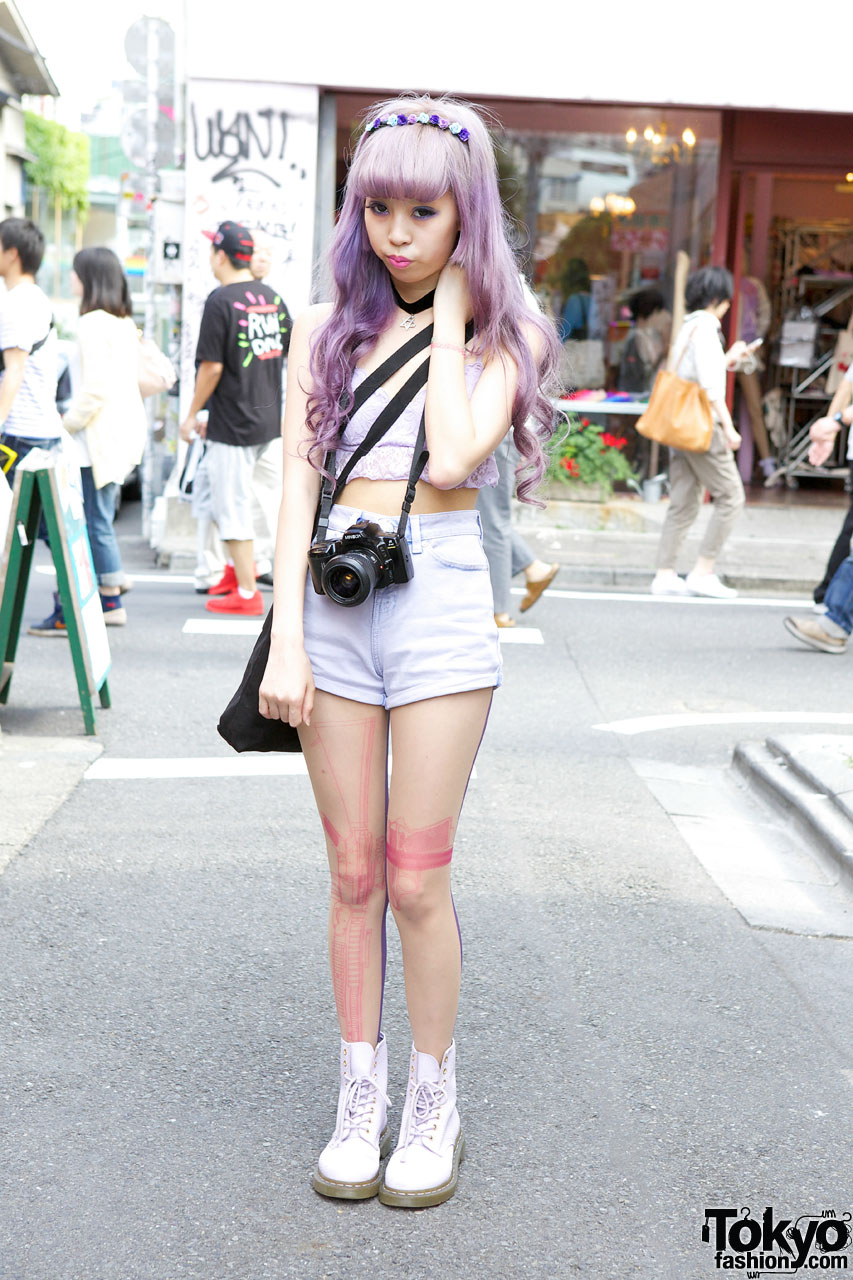 Harajuku's self-proclaimed "fancy girl" Juria Nakagawa wearing tattoo tights, short shorts & lavender boots.
Read the full article »
16-year-old Harajuku girl Juria Nakagawa wearing fashion from Bubbles, Nadia, and Kinsella – along with OMG tights from Mam AvantGarde x Choco Moo.
Read the full article »