Ran into a group of extremely cute and colorfully dressed Japanese girls over the weekend near Shibuya Station – in the rain. They were on their way to some event or other destination. Only three of them were willing to stop for our photos, but there were more of them nearby. Just by looking at these three, you can imagine how awesome it was to see a big group of these girls – all dressed in cute x100 fashion – making their way through the crowds in Shibuya.
All three of the girls pictured here were very friendly. The girl in the middle – the one with the big pink hair bow – is wearing a 6%DOKIDOKI top along with her leather jacket, pink skirt, star-pattern leggings, and pink sneakers. The girl on the right is wearing a Galaxxxy pin on her Suicidal Tendencies cap, a patterned jacket, sparkling skirt, pink leggings, and Dr. Martens style boots. The smiling girl on the left is wearing a studded cap, jewels below her eyes, a scarf & jacket with various patterns, denim shorts, blue stockings, and sequin high top sneakers. Wish we'd taken some better detail photos of their numerous cute accessories, but we didn't want to delay them for too long when they were trying to keep up with their friends!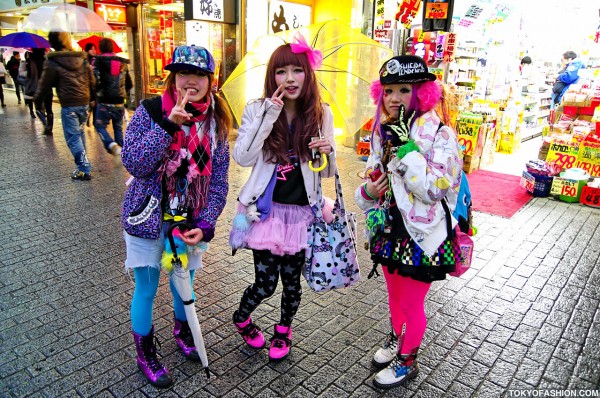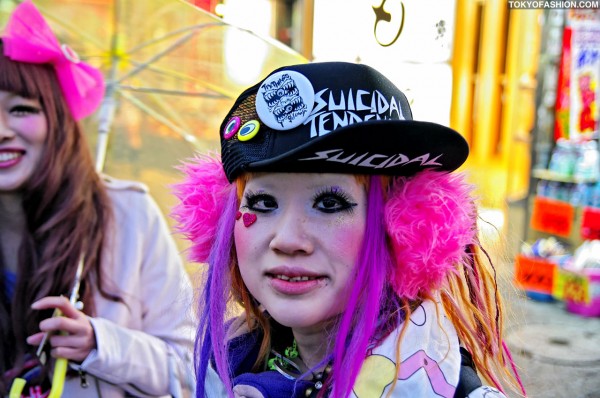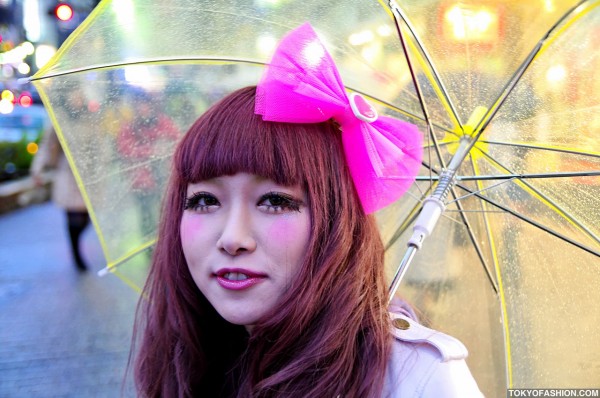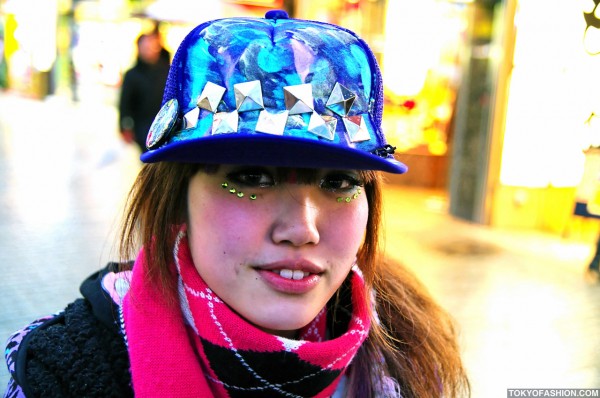 Click any of the photos to enlarge them.