This cute auburn-haired girl with long braids is Aumn, a 17-year-old high school student. Her red polka dot dress is from INGNI. She's also wearing a black wool double-breasted jacket and black tights. Her black high heel shoes are decorated with ribbons and pieces of fur.
Aumn's accessories from Nadia and other places include fur earmuffs, an earring with two dangling cherries and a cute pink ring. Her black leather cross-body purse is from XOXO.
When asked, Aumn told us her favorite fashion brand is 6%DokiDoki and her favorite band is ICe0Age. You can find out more on Aumn's blog.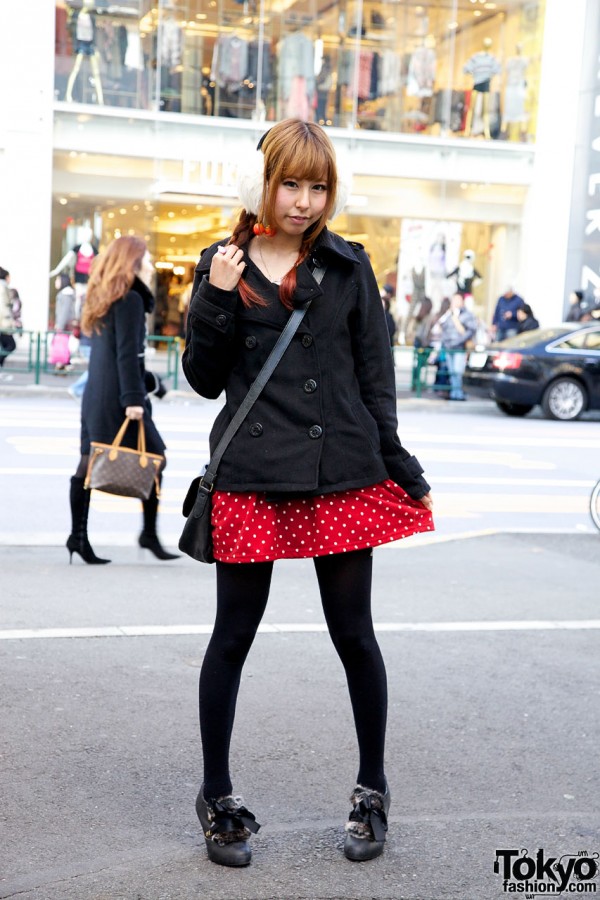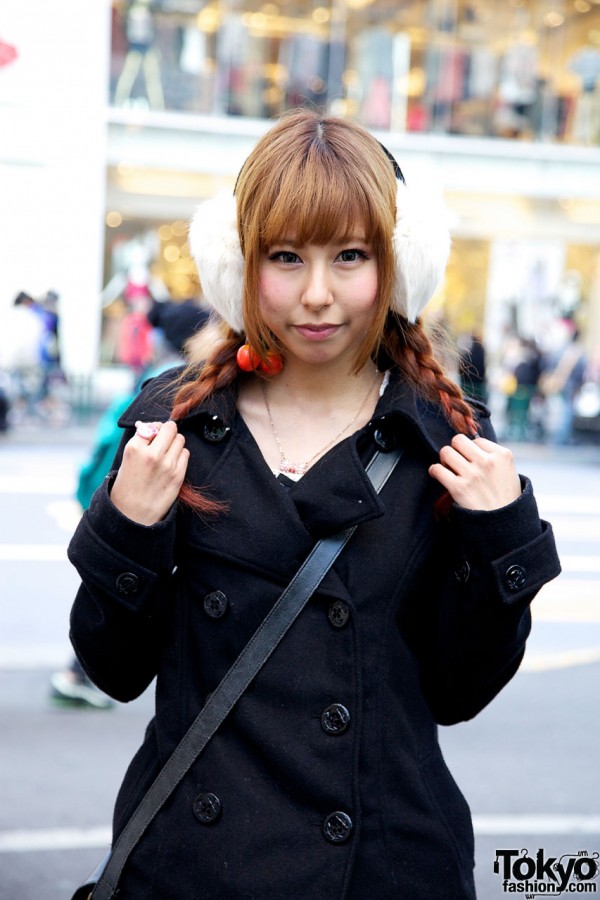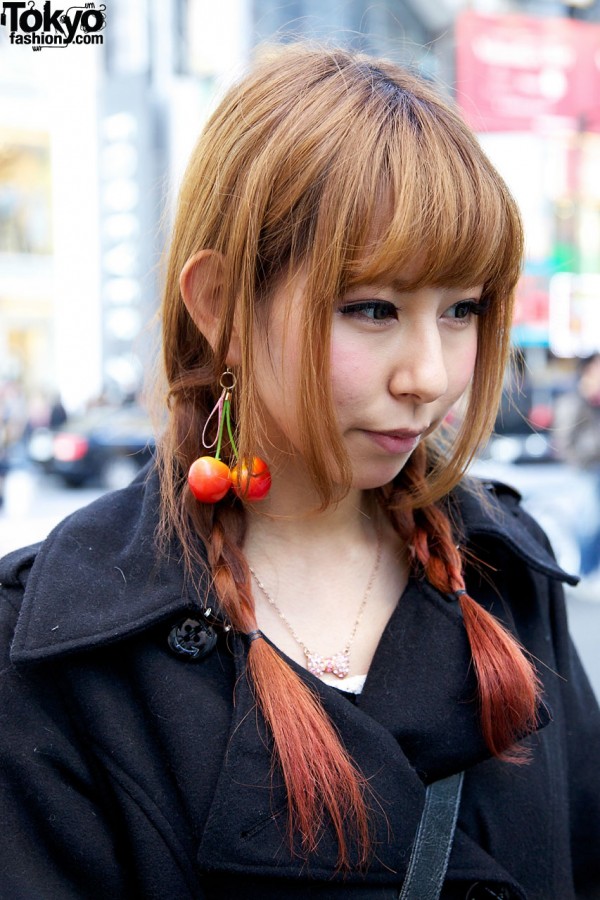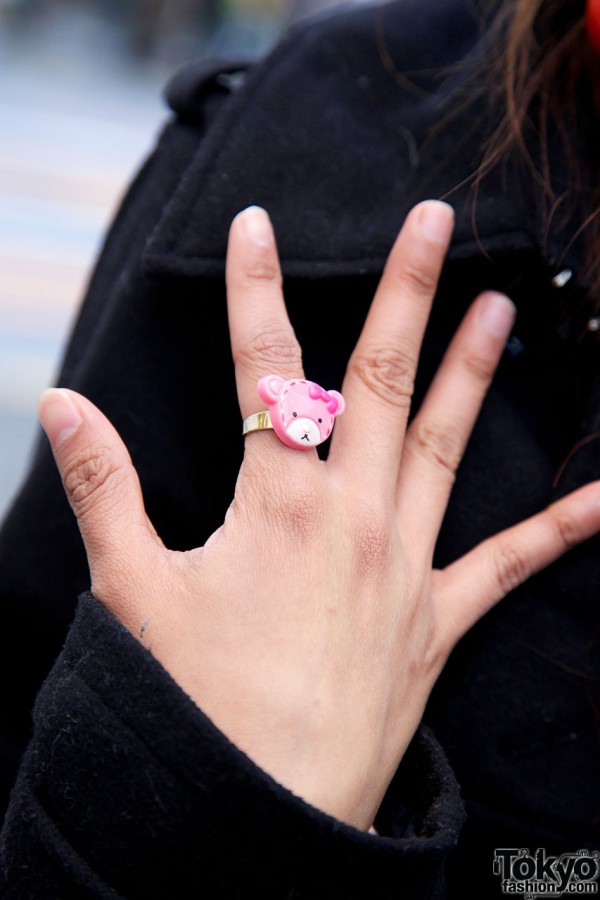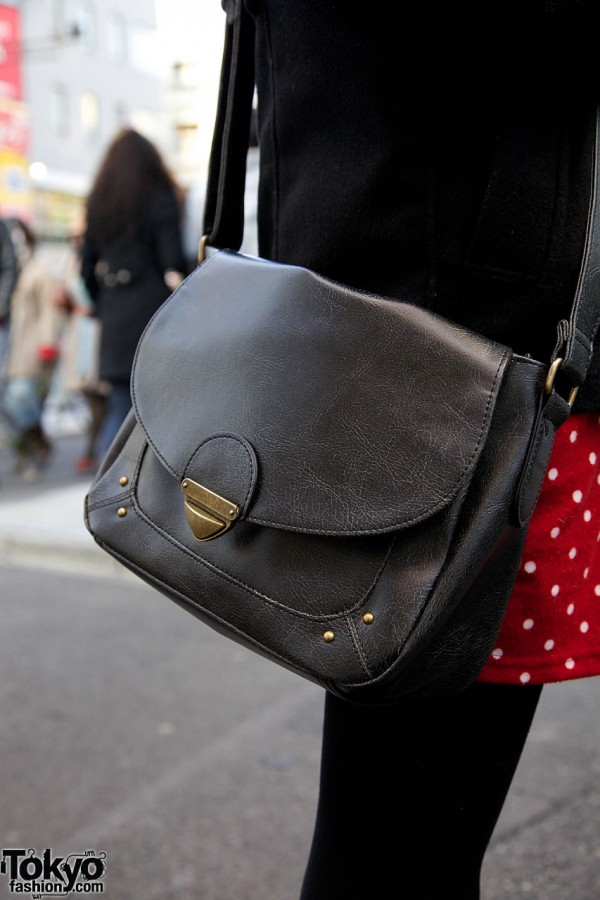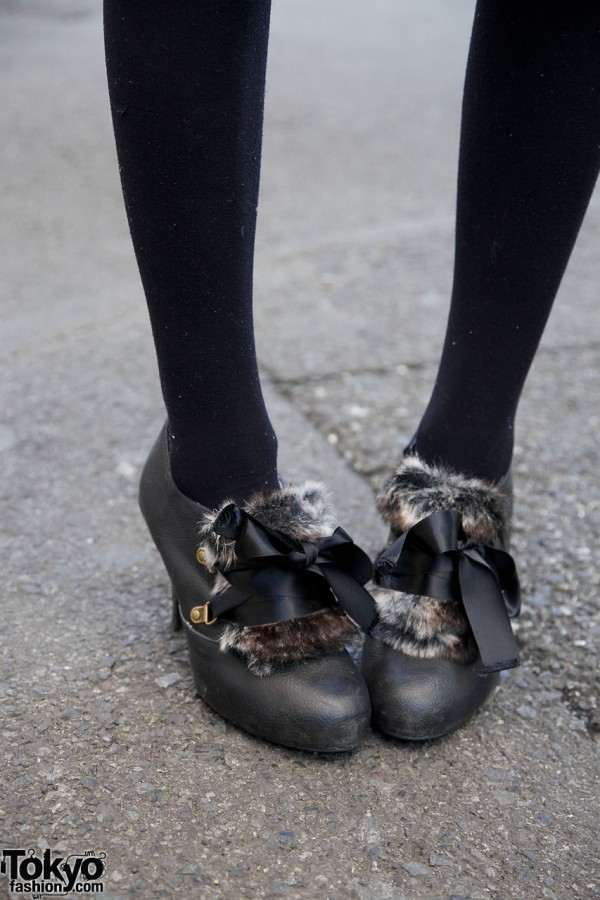 Click on any photo to enlarge it.