This Japanese guy with a stylish retro look is Yusuke, a 20-year-old college student. He's wearing a striped baseball jacket and rolled up khaki pants (both items are from resale shops). A dress shirt, bow tie and cap complete the outfit. His leather shoes and bag (which has a tag that says "Hidesign") are both from DoLuKE and were also purchased used.
Yusuke told us his favorite brand is DoLuKE. He also said he likes the music of Yuki.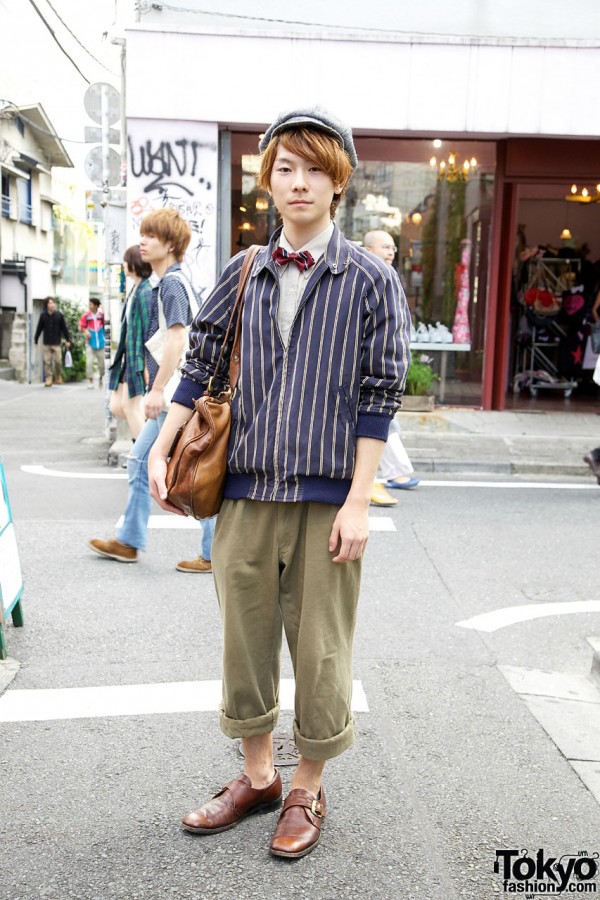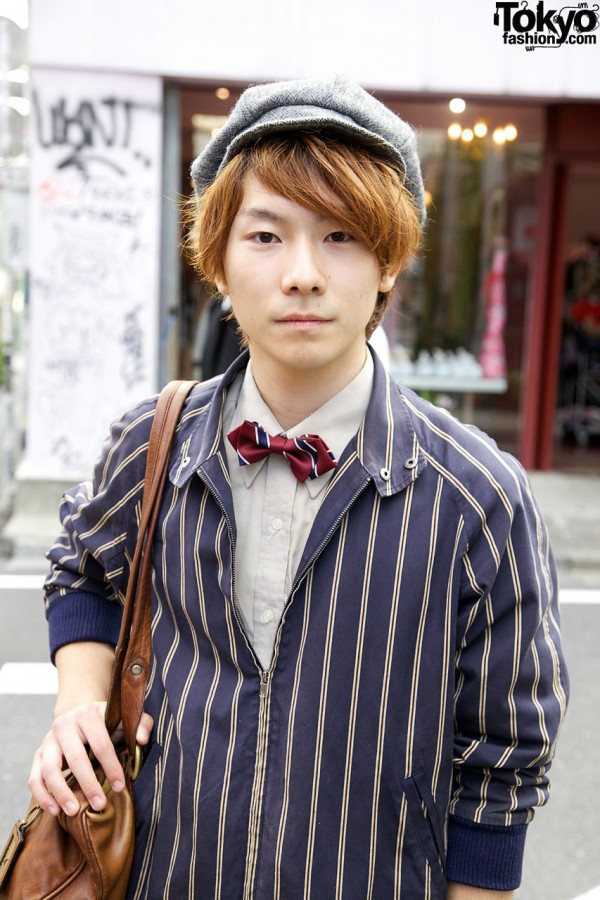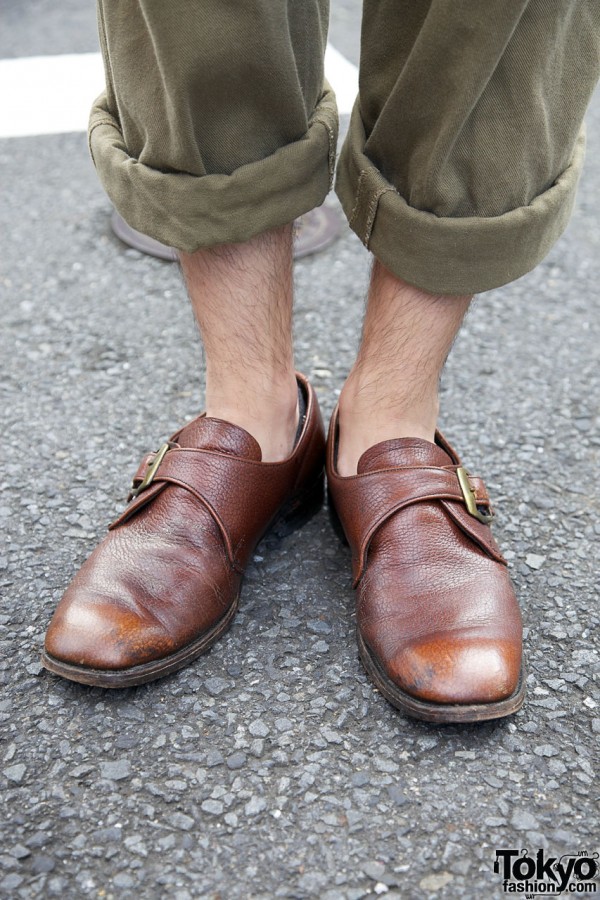 Click on any photo to enlarge it.